Is a premium WordPress eCommerce plugin something you're actively looking for right now? It is imperative that you make use of the very greatest eCommerce plugin available if you wish to realize the full potential of your business. Users regularly suffer financial losses due to making uninformed judgments regarding the eCommerce platform on which to start their online enterprises.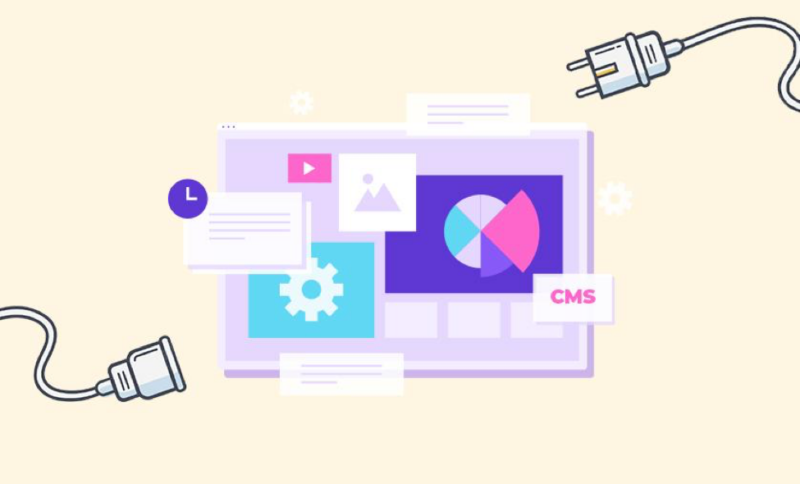 We are going to examine the many different WordPress eCommerce plugins to compare and contrast them with one another. In this section, we will discuss the advantages and disadvantages of each eCommerce plugin to assist you in selecting the tool that is most suitable to meet your requirements.
What to look for in a WordPress eCommerce Plugin for Your Site?
WordPress users have access to a wide variety of eCommerce plugins developed by third-party developers. However, you should keep in mind that not every one of them will give you the features that you want.
The selling of digital material, such as eBooks, pictures, music, and so on, can be facilitated by the use of certain eCommerce plugins. For instance, those that are designed specifically for this purpose. When it comes to delivery, certain online marketplaces do far better than others. If you intend to run a business specializing in drop-shipping, you will need an eCommerce platform that provides advanced drop-shipping capability.
Consider the functioning needs of your internet business and the items you want to sell in the future. When selecting an online shop, however, the following are some of the most important factors to consider.
What Do You need to run an eCommerce Website?
You'll need top-tier WordPress hosting for your online store if you want to meet the demanding demands on your server.
If you're just starting but are on a low budget, SiteGround and Bluehost are great options. An SSL certificate, required for online payment processing, is included in all packages, as are a static IP address and round-the-clock technical support services. Also, they make it easy to quickly and easily install some of the most powerful WordPress eCommerce plugins.
If you are not constrained by budget and performance is of paramount importance, we advise dealing with a managed WordPress server such as WPEngine. Next, a domain name should be chosen for the website. Reading this will help you avoid our blunders when choosing a domain name for your online store and will allow you to make an educated choice. Finally, use useful business plugins like OptinMonster to reduce cart abandonment and increase sales.
Now that we have everything out of the way let's have a look at the best WordPress plugins for eCommerce.
Introduction to WordPress eCommerce Plugins
Now that you know what to look for in an eCommerce platform and what you need to get started, we can recommend the best WordPress eCommerce website examples for WordPress users:
OptinMonster: Over a million websites have adopted OptinMonster as their primary means of generating new leads with WordPress. Create stunning optin forms that have been shown to increase conversions using this tool. Simple as it may sound, our mission is this. Assist you in transforming a larger proportion of your website's traffic into email subscribers and paying clients.
WooCommerce: WooCommerce is the most widely used extension for WordPress stores. It's also the most widely used system for conducting business via the Internet. WordPress.com's blog hosting service provider Automatic bought WooCommerce in 2015. By using WooCommerce, you can develop a secure and user-friendly eCommerce store. And there are many WooCommerce plugins available to supercharge your online store.
Shopify: Shopify is an ever-expanding shopping cart software that takes care of everything for you. While not technically a plugin, Shopify provides a turnkey solution for online retailers with little configuration. 
BigCommerce: Integrating with WordPress is a breeze on BigCommerce, a fully hosted eCommerce platform. This means you may utilize WordPress for your site's content management in addition to the scalable eCommerce platform. WordPress users will like that this platform has a robust plugin connection that simplifies adding your items to the CMS. It makes sites like "sign in," "shopping basket," "account," and "checkout" instantly.
All in One SEO: All in One SEO (AIOSEO) is the first WordPress SEO plugin and helps improve your site's position in search engine results (search engine optimization). More than 3 million savvy website owners have chosen AIOSEO to increase their site's rankings in organic search results.
Easy Digital Downloads: In comparison to Easy Digital Downloads, WooCommerce shines at selling both digital and physical products. If your company offers physical products, then WooCommerce is your only option.
WP Simple Pay: WP Simple Pay is the best WordPress plugin for taking payments over the Stripe API. WP Simple Pay stands out as the best among the many WordPress Stripe payment form builders because of its powerful features and user-friendly interface.
Cart66 Cloud: For nearly a decade, Cart66 was the one-and-only WordPress shopping cart made with real people in mind rather than simply programmers.
Ecwid Ecommerce Shopping Cart: Ecwid is a shopping cart software that can be incorporated into any website, social media company page, blog, marketplace, or mobile app. not have a web page. Not at all! Ecwid by Lightspeed lets you set up a simple, one-page online store for free.
WP EasyCart Shopping Cart and eCommerce Store: WP EasyCart is a robust eCommerce shop and WordPress Shopping Cart plugin that may be installed into existing or new websites. It is completely free to use.
BigCommerce WordPress Plugin: The BigCommerce add-on syncs your whole product catalog with WordPress, where individual items may be managed as custom post types. It also generates pages like shopping carts, sign-up forms, payments, account information, shipping information, return policies, gift certificates, and purchase histories.
Important Aspects to consider when choosing WordPress eCommerce Plugin!
The Page Speed Impact: Some WordPress plugins place a strain on server resources, making load times longer for visitors. That's why it's important to analyze the pros and cons of each plugin before deciding to install it and pick the most lightweight option.
The WordPress Version that is Currently Supported: The WordPress Plugin Repository is where you can find information about the most recent update to a plugin. The 'Detail' tab is where you'll find the most recent revision date.
Backend Support: Determine if the plugin is worth utilizing based on the quality of its customer service. A support forum is available as a right sidebar option when you download a free plugin from the WordPress repository. You may view the total number of new and closed support threads for a certain plugin in the last two months.
Community: Finally, you may also check other blogs for reviews of the plugin. You may evaluate the effectiveness of the plugin by reading relevant blogs. Many bloggers' readers value their opinions on available plugins and often seek them out specifically. The plugins are listed in an article, so you can compare and contrast them in detail.
Following are the major factors to consider before choosing an eCommerce Plugin
Ease of use: With the help of the best plugins for eCommerce development, creating a webshop is a breeze. This suggests that it takes care of many mundane tasks necessary to keep a shop running well. Shopify handles the tedious tasks of establishing an online business, from securing a domain name and hosting to installing an SSL certificate. As a bonus, using Shopify means never having to worry about software upgrades, administration, or even installation. You also shouldn't worry about any sort of failsafe or redundancies. When using WooCommerce, you'll need to do a few more things, like locating your web hosting and security. But these are still straightforward.
Third-party apps/plugin integration: You'll find everything you need to manage your online storefront in a dedicated eCommerce platform. Some essential features, such as tax calculators, payment gateways, accounting, email marketing tools, shipping applications, etc. Still require integrations and plugins to be added to a platform.
Diversity in payment methods: A larger pool of potential customers will be interested in your business if you provide various payment methods. Providing many payment methods at checkout on your website can instantly make your business accessible to customers worldwide. Provided you are open to doing business and shipping overseas.
Mobile-friendliness: WordPress eCommerce themes and everything else that is extremely mobile-friendly are recommended over others for this ease.
Security: Choose a platform because of the built-in security features it offers. Two-factor authentication is a key feature of Magento and Shopify, two of the most widely used eCommerce platforms. Security plugins can give an extra layer of protection for sensitive data in environments where multi-factor authentication is not available.
Cost of Installation: The installation cost for these plugins is minimal and easily affordable, you may need to hire WordPress developers for an easy shift and use in the beginning. Still, the overall cost won't be too high.
Type of Products you are selling: Having additional products and services available for purchase can boost an online store's revenue. Thus, you should go for a system that allows you to sell on many markets concurrently, like Facebook Messenger, Instagram, Amazon, etc. Shopify, WooCommerce, BigCommerce, Magento, and PrestaShop are just a few of the best multi-channel eCommerce platforms available. These resources allow you to centrally manage your inventory data, which in turn increases your profits from online markets.
Conclusion!
If you want full control, flexibility, and customization, WooCommerce is your best bet. If you want to sell digital goods like eBooks, software, music, or anything else, the easiest way to accomplish it is using the Easy Digital Downloads plugin for WordPress. Using SiteGround's EDD hosting, you can publish your site with a single click. BigCommerce is your best bet if you'd rather not deal with the nitty-gritty of opening an online store. That is to say, and you may use WordPress as your CMS and combine it with a SaaS eCommerce solution.
In any case, that's the end of that. If you follow these steps, you may increase the efficiency of your WordPress site. Review these tips before deciding on a WordPress plugin. We hope this post has provided some useful insight into the considerations you should make when selecting a plugin for your website.