Running an eCommerce website isn't as simple as uploading some products and watching the money roll in. If you don't have the proper resources and technical know-how on how to get the job done right, it can be quite challenging to build your business and keep it growing.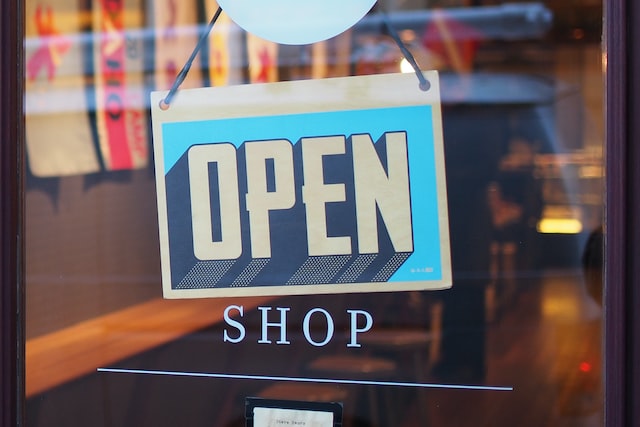 For that reason, it's important to ensure that you have everything you need to run an eCommerce website in place before launching. This way, you can keep things running smoothly and effectively, from inventory management to customer reviews and beyond.
While the things you need will differ based on the type of business you run, there are some commonalities across the board that can give you an idea of what's involved in running an eCommerce website. Knowing what these things are can help you make more informed decisions when it comes to launching your website and building up your business as a whole.
Here are some must-haves for your eCommerce website.
1. Business plan
Although it's possible to run an eCommerce website without a business plan, you're much more likely to fail if you don't have one. It's vital for these businesses to remain competitive, and a good business plan will help you stay on top of marketing, merchandising expansion, and finance decisions. Plus, it'll show investors that you're serious about your company's future.
A well-written business plan generally includes the following:
Your long-term goals (whether or not you need applicants to submit an online CV to help you soon)
A detailed description of the different products or services you offer
A market analysis
The financial projections associated with each product or service, including revenue and expenses
The strategies you use to acquire customers (online advertising, in-store promotions)
The amount you need to get started upfront
To guide you in making a business plan, you should consider these things as well:
what your expected start-up costs are;
how much cash you expect to need over the next three years;
how many employees you want;
what type of facility space is required;
where do you want to operate from, both short-term and long-term?
are there legal/financial issues related to opening your new venture?
2. Budget
It is easy to get caught up in the excitement of starting your eCommerce business, but it is important to know how much money you are willing to put into your business. You should calculate how much money you want to allocate for each aspect of your websites, such as marketing and promotion, inventory, shipping costs, fees and taxes, insurance, IT support, and development expenses.
When budgeting for an eCommerce site, try to avoid the mistakes of overestimating or underestimating these numbers, as either can become costly mistakes that can jeopardize your finances for years to come.
And as you go on a month-to-month basis, be sure to track all of your expenses so that you can keep up with how much money you have left in order to better plan out what additional needs may arise for your company.
For example, if over half of your yearly salary went towards advertising, consider spending less on this area next year so that there will be more left over for the following year's expenses.
However, when determining what to do with any remaining funds from one year over another, make sure not to spend too conservatively and hoard too many funds because this could result in taking longer than expected before running out of cash which would only leave even more significant financial burdens down the line when those reserves are gone.
3. Inventory
One of the most important aspects of any eCommerce site is, of course, inventory. Keep these points and tips in mind when sourcing potential products for your eCommerce site:
Decide on a niche product line and stick to it. Focus on where you have the expertise and keep your inventory as streamlined as possible. If you sell snow globes, don't also sell kayaks; if you sell cereal, don't sell power tools.
Consider niche suppliers. This will help you avoid carrying the same products that other sellers already offer (and are more likely to be able to deliver). Also, explore whether locally based suppliers might allow for cheaper or faster shipping times or perhaps allow for customization that doesn't typically come with big box stores like Target or Walmart.
Know your margins and costs. Doing this gives you an idea of know how much profit you'll need to make on each sale in order to stay afloat. Don't forget that overhead costs such as storage space, warehousing fees, packaging materials, and equipment upkeep can add up quickly!
Know what you want from your supplier before making contact. Include things like quantity needed per order and frequency of orders. Ask about drop shipments versus pick-ups at their warehouse or distribution centre for larger orders if this would save money for both parties involved.
Be sure to include details such as payment terms, return policies, and/or minimums. It's also smart to ask about shipping insurance and to request samples of the product first before ordering in bulk.
4. Web hosting provider
Web hosting is how your website's content gets uploaded to the web. Without it, your customers cannot find you. In other words, you need web hosting for your eCommerce site.
If you're unfamiliar with web hosting, here are a few things to consider when shopping around for a provider:
What type of hosting do they offer?
Do they have a reliable uptime?
What are their features and costs?
What's their customer service like?
How easy is it to switch from one host to another if necessary?
This is just a sampling of questions you should ask when shopping around for your web hosting provider, as this decision can make or break your eCommerce site.
To get started with choosing a web hosting provider, compare prices and hosting plans between different providers by using Google Shopping. Next, visit the company websites and research what each has to offer in terms of services and options.
Once you've narrowed down your choices, contact customer service to see what kind of experience you'll have with that company. For this, you may try out their live chat feature (if available) or give them a call. Remember that nothing is set in stone until you sign up, so don't be afraid to ask any question that comes up while researching!
5. Online payment services
Online payment services like PayPal, Stripe, Square, and Google Wallet will enable you to accept credit card and debit card payments directly from your eCommerce website. These services offer an additional layer of security for customers, but be sure to research the fees for each service before making a decision. One such fee is that most companies take 2.9% + $0.30 per transaction through PayPal, whereas Stripe only charges 2.4% + $0.30 per transaction.
Square is a cashless payment processing company that works with mobile devices to eliminate the need for traditional point-of-sale systems or physical cards by letting merchants accept payments via their smartphones or tablets by swiping or scanning a customer's credit card information on the device's screen. The downside? The application must be downloaded from the Apple App Store or Google Play Store, and there are transaction fees (2.75% plus $0.15) associated with this service which can quickly add up if you're accepting many small transactions.
Google Wallet offers a mobile payment system where users can store all forms of payment methods, whether it be a credit card, debit card, or even a Google Checkout account. There are no monthly fees associated with using this service, and there are no transaction fees so long as you use your wallet balance to pay for purchases; however, the downside is that you have to have access to an internet connection while paying as they don't allow phone calls or SMS texts during the checkout process.
Most eCommerce websites use more than one type of online payment service provider in order to cover all bases when it comes to offering consumers convenience without cutting into profits. You can test the waters first before deciding whether you will select all available online payment services or stick to one.
6. Security measures
Besides website performance, security measures are important. You want to make sure that your site has SSL encryption so customers can feel confident about entering their credit card information.
Cybersecurity is a key factor in the eCommerce world, with identity theft and hacking taking place more often than not. Therefore, make sure your website comes equipped with firewall technology that prevents any potential attack from penetrating it.
If possible, hire an expert to keep your system protected against viruses and hackers by installing antivirus software, firewalls, anti-spam filters, and other defence mechanisms. It's also worth investing in a plan that automatically backs up your data daily, making it less susceptible to outside attacks.
To ensure customer privacy, you should make sure there's no cross-referencing of customer data on both sites–one username should be enough! And lastly, invest in secure payment gateways.
When shopping online, we're always concerned about whether or not our personal information will be compromised or sold off to some third-party advertiser. If you don't offer safe payment options like PayPal or Google Wallet, then you're missing out on one of the biggest reasons people shop online: convenience.
7. Support services
Support services for eCommerce are crucial for your success. If a customer has an issue with their order or with how they were treated by the company, they are going to want to speak to someone who can help them.
On top of that, these support staff members need to be familiar with the company's policies in order to assure customers that their concerns will be handled properly. With all of the potential problems that can come up, it would be impossible for you to offer all possible resolutions on your website without even knowing them.
You also want to make sure there are clear guidelines on what those who take calls should do in response. Oftentimes, when people call customer service lines, they're looking for advice rather than just having something fixed right away.
For example, if a customer called about an item that didn't arrive on time because it was out of stock and couldn't be shipped until after the scheduled delivery date, you might advise them on what other items from your store could serve as substitutes until their original purchase arrives.
And if a customer called about an order being lost in transit, you might recommend they file a claim with the carrier for further assistance. A good customer service plan will not only create new business opportunities but also save money by making more efficient use of human resources.
Building an eCommerce Store Should Be Easy!
Whether you're just starting out or you've already been selling products online, it's important to make sure your eCommerce website has the right tools and features in place to create an optimal customer experience.
Building an online store can be confusing if you don't know the steps to get your business up and running. If you don't want to worry about any of this stuff yourself, then work with service providers that offer to build eCommerce websites from scratch, like Template Monster! Just choose the BigCommerce theme that is right for you, and your new business will be off to a good start in no time!