Social media platform Instagram is the largest and most popular in the world. On a global level, it ranks sixth among the most popular mobile applications with over one billion monthly active users.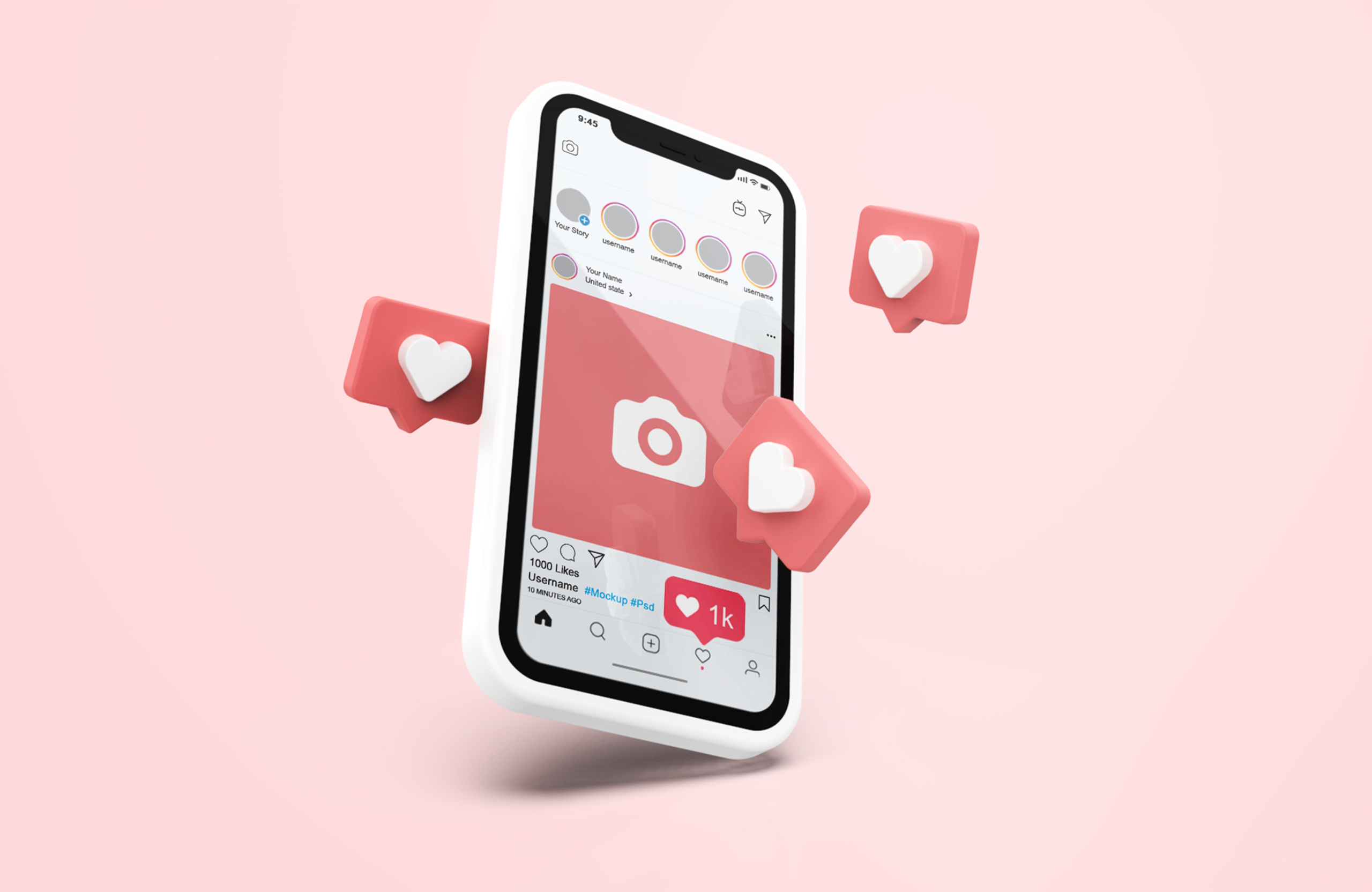 It is incredible how quickly what started as a photo-sharing app has become. It ranks sixth among the world's most popular mobile applications, with more than a billion active users monthly.
The number of likes on Instagram is staggering, and if you're not already set up as a business profile, you may as well grab a few. And if you don't already have a great following in place, today, we will stress the importance of getting more Instagram followers sooner than later.
Instagram's topline numbers are impressive, but reduced engagement rates and more competition limit its marketing potential.
This article considers many factors in developing strategies that increase Instagram engagement in 2022.
1. Give people a reason to follow you.
People follow certain brands, bloggers, and influencers because they value them. You usually subscribe to content that is visually appealing as well as informative or motivating.
Make yourself one of those experts who can educate or motivate those who plan to change their diet and lose weight using your example.
Tell them all the challenges and hardships you went through before you got to your present position.
2. Have a unique grid.
Visual communication is assertive. Do not undervalue it. Structure and symmetry are essential aspects of it.
Keep the color consistency of the picture by using one filter or try collage and puzzle pictures for more creativity. Like how you would have a profile on Twitter, you can add a profile image and a short description. You will want to make sure these pop out to the end user.
It is also good to put quotes on a single color background or display the same object on every third or fourth picture.
You'll have a better chance of keeping your followers longer, as they'll constantly be looking forward to your new posts.
3. Geotag your pictures.
Be sure to geotag places that you visit that are super amazing. People who have visited or plan to visit the great restaurant or city you are tagging will notice your photo – and possibly follow you since you share something in common.
The geotag can allow you to build content around the location that others can use in the future. You should start socializing if you see others using your geotag.
Try commenting, liking, and following their Instagram content – they will notice and follow you back. After all, isn't this what you would like to see on your own social media content?
4. Work with Instagram influencers.
Exchange followers with other well-known, popular, and well-known bloggers and influencers. You may be more likely to have an audience following you if you collaborate with influencers who share your interests.
Following makeup artists who discuss beauty products is hard to force on men who follow car repair shops. A short introduction email to their marketing department can be sent if brands are not approaching you.
And if you aren't familiar with the process of synching up with celebrities or micro-influencers, don't worry, it's quite easy – however, there is a learning curve on how much you should be paying per post or about the type of social media rev-share deals you'd like to make.
5. Make the most of your Instagram bio.
Many people will first interact with your brand through your Instagram bio, so it needs to stand out. You should convey what your business does in your business account and use relevant keywords related to your brand or industry so visitors know what you're about.
Essentially, all of your links – whether they lead to your website, eCommerce store, or other social media channels – are hosted on a page that can be customized to match your branding and is accessible through the link in your bio.
Conclusion
So, if you're tracking metrics to determine whether your marketing goals have been achieved, make sure they are relevant. As with all things, if you want more Instagram users flowing to your account daily, you need to be tracking what type of hashtags and visual content is working best.
Followers, engagement rates, and click-through rates of your URL are all important metrics for you to keep track of.
When it comes to purchasing decisions, social media influences consumers. Instagram's rapid growth makes it a clever marketing tool. This guide will help you improve your Instagram strategy if you implement all the techniques. Your growth will be enhanced as a result.