Are you starting up an online company? If so, there are a lot of things you will need to think about and consider investing in! In the past, starting a company meant arduously renting and renovating your space, and making signs outside.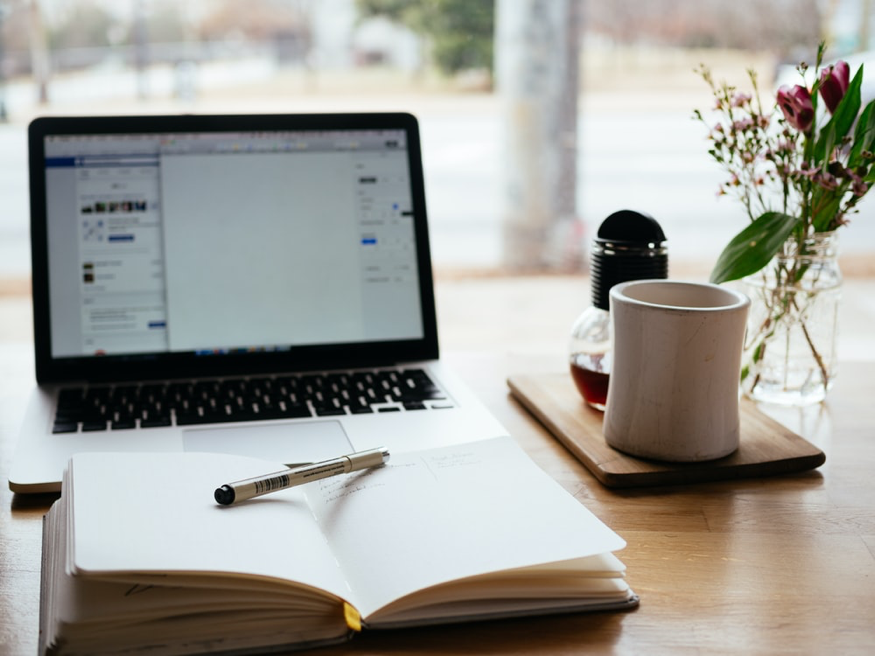 But today all you need is a good idea and the right office resources. We have compiled a list of all the items and resources you might need to start your online business from home!
Read on to see more supplies and considerations you'll need to account for if you are starting a business online.
1) Magento Extensions
You can also look to a Magento company that creates extensions through this software that is specialized to cover the needs that a small business will have. With hundreds of extensions to choose from, you'll find that Magento software can be customized to help you be more successful and efficient with online commerce!
Magento is a type of software provided through Adobe Creative Cloud that aids an online business. It handles things like formatting and printing shipping labels and conducting various calculations. There are templates of everything from websites to cards and documents that can help your business run smoother.
2) The Best Computer for Business
Because you will be doing all of your advertising, commerce, and customer interactions through a screen, you will need to be able to rely on your computer 100%. This means a fast computer that has high-quality battery life to keep you going through the workday.
Some recommended details that would serve you well are:
At least 8 gm ram for speed
Min 100 GB memory for storage and speed
5800 mAH battery
If you need to move around for your business, getting a laptop is a better bet than a desktop. A laptop-style computer will allow you to work on the go!
3) SEO Content
Setting up your online website with search engine optimization (SEO) in mind can save you a lot of money in advertising! The idea behind SEO is to include relevant keywords in your content to make the topic of your website as clear as possible for Google.
When Google can easily find your page, it will recommend it to Google users in the list of search results more often. With a bit of planning and research, more customers will end up at your site.
If you are not sure how to create SEO content, do not fear! Many companies exist to create a variety of search engine optimization content with the help of an SEO consultant. Some types of SEO content include homepage articles and third-party blogs that redirect readers to your page.
You have the option to pay for content like this to be made and posted to your site if you need it!
4) Reliable Communications
Setting up a business email system and cell phone is necessary to be successful because it will be a reliable way to send important documents from your computer to a customer, partner, or accountant.
If you use a personal account for business communications, it will be very likely that you'll experience confusion or mishaps with sending business information to a personal contact (or vice versa).
You also run the risk of missing an important business email because it was clumped with personal emails.
To keep yourself organized and professional, and accessible to clients, keep a professional/business email address and phone!
Vanity phone numbers can help businesses establish communications with a memorable number that builds the overall brand image. read about TRUiC's vanity phone generator and all of the associated benefits.
5) Software To Keep You Organized
Keeping track of orders or clients and all of their information is very important because it is unprofessional to ask for someone's information twice. A good way to keep track of this is through using spreadsheet software, like Microsoft Excel or Google Sheets.
The essential information you'll want to keep on file includes:
Client names
Their orders and selling information
Shipping address
Payment method
Special requests
Customer support logs
Additionally, you can use these software applications to conduct any calculations needed, like finding the order/client total prices and added costs of taxes and any deductions for discounts. These are simple to do for one customer, but not if you have 100+ clients or customers. Plug your data into your spreadsheet, use a built-in formula to calculate the correct totals, and enjoy how much time you saved.
Final Thoughts
Starting up a company is much easier and more cost-effective today than in the past, especially with e-commerce and magneto extensions to simplify tasks. With groundbreaking technology at your fingertips, you can maximize your webpage with SEO content, use professional business emails and phone lines, and invest in specialized software to manage client info.
We believe that investing in these supplies listed will boost your company and ensure you can keep up with all the tasks that come with being a successful small-business owner. Which tip on our list will you try first?