A lot of things go into running an e-commerce business. Things can get more complex as you start expanding. But don't worry – numerous tools are available online to simplify tasks and make life easier for your team. We've collected information about five of the must-have e-commerce tools for scaling your business.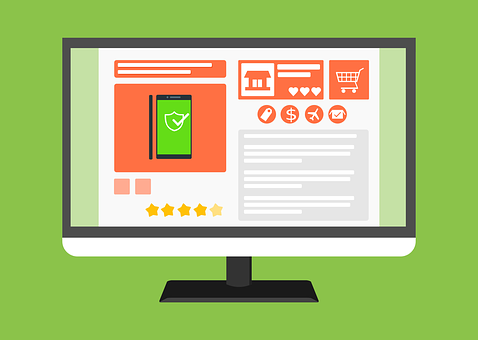 5 Useful e-commerce tools to scale your business
Here are some effective e-commerce tools you may consider using to facilitate scaling your business quickly.
1. InviteReferrals
Referral marketing is a wonderful way to tap into brand affinity to enlarge your customer base quickly. InviteReferrals is a tool for helping you create, launch, and manage your referral marketing. You can run referral as well as loyalty programs on websites and mobile apps using this software. It has all features and functionalities for these.
You can create and customize your referral and loyalty programs using its WYSIWYG editor. Once launched, the software takes care of tracking referral activities, ensuring that these are genuine, rewarding referrers and the referred ones, analyzing the effectiveness of your campaigns, and providing you with referral statistics.
Features:
White-labelling
Customization
Multi-lingual
Multiple campaigns
Fraud prevention/ Security
Automation
Multi-event rewarding
Referral statistics
Influencer identification
Developer APIs
Secure payment checkouts
Customer Support
Pricing: InviteReferrals offers three plans including the Basic plan, the Standard plan, and the Enterprise plan. The Basic plan allows a single member account access and facilitates running three campaigns. Its monthly pricing is $99. The Standard plan allows 5-member account access and facilitates running six campaigns. Its monthly pricing is $249 per month. The Enterprise plan provides account access for 20 members and comes with a dedicated account manager. You can try the product for free for 14 days before you decide whether or not to use the software.
2. ShipStation
One crucial and overwhelming everyday task involved in an e-commerce business is shipping. Many things like packing the goods, creating shipping labels, sending them to the right person, etc. go into it. The entire process is time-taking and effort-consuming, particularly if you're selling through multiple platforms.
Software to help you in this regard is ShipStation. It helps cut down time and money by letting you import, manage, and ship orders from a single dashboard. It integrates seamlessly with 70+ commonly used e-commerce platforms, widgets, and shipping carts, simplifying the enormous processes. With it, you gain complete control and insight into each order at every phase of the shipping process.
Features:
Shipping
Branding
Import orders
Order management
Inventory management
Integrations
Partnerships
Pricing: ShipStation comes with a 30-day trial. The plans available include Starter (50 shipments per month), Bronze (500 shipments per month), Silver (1,500 shipments per month), Gold (3,000 shipments per month), Platinum (6,000 shipments per month), and Enterprise (10,000 shipments per month). These come at monthly pricing of $9, $29, $49, $69, $99, and $159 per month, respectively.
3. Yotpo
Customer reviews are vital contributors to an e-commerce business' success. Customers and prospects look for genuine customer reviews and ratings for each product before deciding whether or not to buy it. Making provisions for customers to submit reviews of the products they've purchased is, therefore, a wonderful way to leverage happy customers to drive future sales. This is what Yotpo is for.
Yotpo comes with customizable and easy-to-install tools to help you generate product reviews. This smart review solution not only makes it simple for customers to leave their reviews but also displays compelling content where they'd be the most impactful. Thus, it helps you turn one-time customers into lifetime customers.
Features:
Advanced customization
Review requests through email and SMS
Smart review prompts
Photo and video requests
Custom questions
Community Q&A
Smart filters
Checkout page
Review highlights
Search by ratings
Integrations
Artificial intelligence
Privacy & Security
Performance Analytics
Pricing: The Basic plan comes for free. To know its Premium plan's pricing, contact the vendor.
4. Crowd Analyzer Dashboard
For running a successful e-commerce business, you need to employ a solid monitoring strategy. That is, you need to listen to and analyze what customers are discussing about you online for brand reputation management. Since most community discussions online nowadays happen on social media networks, you need an effective social media listening tool. Crowd Analyzer Dashboard is one.
Crowd Analyzer Dashboard employs data intelligence technology to offer your e-store the most accurate, reliable, advanced, relevant, and bilingual (English and Arabic) social media data insights. It helps you enhance your social and marketing strategies, encompassing brand reputation, crisis management, and generating UGC (user-generated content). Thus, with it, you can track, analyze and trigger consumers.
Features:
Detailed analytics (of gender, sentiment, historical data, location, top mentions, influencers, word cloud, etc.)
Automated reports
Historical Twitter data (since 2006)
English and Arabic dialects analysis
Real-time alerts
Gender identification
Filtered results
Crisis spotting and prevention
General market research
Campaign analysis
Manageable insights
Pricing: Pricing details aren't available. So, contact the vendor to know details about it. You may request a demo of the software for free. The vendor will tailor a special demo for your e-store.
5. Canva
Visual marketing is the most impactful marketing, especially for e-commerce businesses. Canva is a free tool that helps you create great-looking visuals similar to that of professional-cadre software like Photoshop. It has easy-to-use tools and readily-available templates to facilitate creating compelling images and graphics for viral marketing.
Canva allows you to import and integrate your brand logo and colors into the images and graphics you create. You can create social media posts, presentations, documents, posters, and more with it. It allows you to plan, create, schedule, and post social media content using it. Another highlight is that it has been built for teamwork.
Features:
Templates
Customization
Real-time collaboration
Team folders
Built-in comments
Video Editor
Pricing: Other than the free Canva tool, which allows individual users to design anything, there are also two paid versions of Canva. These include Canva Pro and Canva for Teams. Canva Pro comes with unlimited access to premium content, and Canva for Teams is a premium workplace for teams of all sizes. There is a free trial offered for both.
In Conclusion
In this blog, we've discussed five of the most indispensable tools for the effective scaling of e-commerce businesses. Using these will help you easily manage your e-store, maximize your time, minimize your effort, promote it to a wider audience, manage its online reputation, boost sales, and improve your revenue generation.
Author Bio:
Shivani Goyal
Shivani is a content writer at InviteReferrals, which provides referral software that allows businesses to attract new customers from existing customers through referral campaigns.