Restaurants, cafes, and other eateries must capture the attention of local diners on a consistent basis in order to be successful. Utilizing strategies that involve sophisticated marketing, word-of-mouth, and competitive pricing can make a huge difference in attracting and retaining new customers.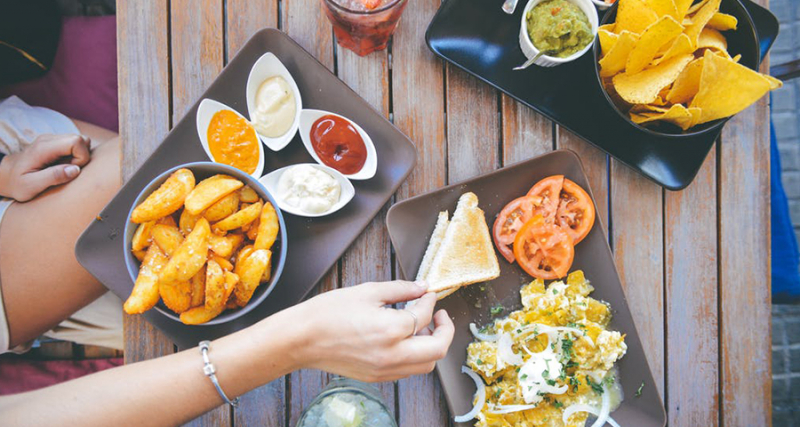 One easy way to reach a large number of potential diners is by maintaining a great website for your restaurant. When done properly, a website can handle most of the comments, questions, and even marketing for your restaurant. However, this requires that the website is designed with these goals in mind.
What exactly should be included on your restaurant's website to maximize this effect? We'll take a look today at what you must incorporate into its design and function for greater success.
Online Ordering and Reservations
Any restaurant competing in the 21st century for business absolutely needs a website. But why exactly is a website needed?
In many situations, potential customers first arrive at your website looking for options. Major brands allow customers to reserve spots and even order in advance for pick-up or delivery; your restaurant website should allow for the same.
You can learn more about pizza POS systems here. Solutions such as the Lavu Pizza POS system highlight the versatility that restaurants can provide diners via their websites: by giving your customers an opportunity to speed up the ordering process, you'll likely increase sales at the same time.
Contact Information and Hours
Any restaurant relies on people knowing when – and where – they're open. While your regulars might know when and where to go, growing the business relies on attracting people who haven't yet memorized your schedule.
A restaurant website must include accurate NAP data: name, address and phone number. Not only is this information essential for those who visit your website, but it also is used by search engines in aggregating this info across a wide variety of other pages. Sites such as Yellow Pages, Google, Bing, Foursquare, and Yelp all pull information from websites. As such, having no information – or the wrong information – can be disastrous.
Responsive Design
With more people than ever before using mobile devices as their primary source of information, it is very likely that most people who visit your restaurant's website will be on phones and tablets.
Because of this, ensuring that your website can cater to mobile users is essential. Responsive design ensures that your website, its pages, and all of its elements are displayed optimally on every screen and across every resolution. Click here to learn more about how responsive design works.
Menus
Most businesses now offer online catalogs or product details via their websites. The restaurant industry appears to be one of the only areas of business where forcing people to come inside to see what you have is still acceptable.
Nevertheless, consumers – and many restaurants – have adapted, and now offer complete menus online for people to view. This not only helps save time for those coming in to eat, but it can make your restaurant more efficient by allowing people to phone in orders or pay for them online without having to call for details.
Social Media
Any locally-based business can benefit immensely from the power of social media. Between well-established networks like Facebook and Twitter – as well as niche social media networks – restaurants can easily reach large numbers of people via organic and paid strategies.
Any website for a restaurant should incorporate as many social media elements into the equation as possible. From built-in widgets designed to highlight recent posts to sharing options for menus and other elements, ensure that every aspect of your website can be easily shared by those who visit. This will help increase the amount of organic exposure your restaurant receives over time.
Every restaurant needs a website, and every restaurant website should strive to appeal to visitors in as many ways as possible. These six elements listed above can help dramatically improve your website's user-friendliness, search engine appeal, and functionality, thereby attracting more people and resulting in more people visiting your establishment in-person.
In case you're searching for premium themes to build your very own website from scratch, look through WordPress restaurant themes.