When we ask companies why they do not offer chat service, they usually give us a variation of the same answer: "We already offer service via phone, email and even social networks." Why should we also add chat?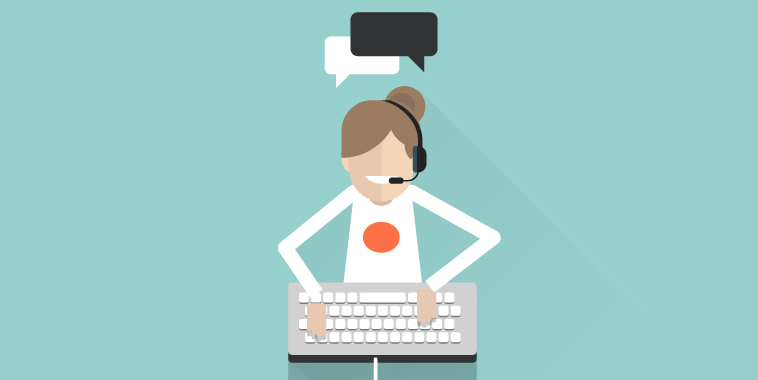 To understand the benefits of Live Chat Software compared to telephone and email, it is necessary to look closely at the differences between these channels.
The implementation of a chat on the website is a viable option to offer support digitally and has a number of great benefits. If your company has not yet implemented it, here are 4 factors to consider:
Improve the level of satisfaction and confidence in consumers
Being quickly accessible to consumers in the digital environment and offering relevant and useful information are key elements for customer satisfaction and trust. Chat is a way to achieve this. The service agent can quickly answer any questions, while you can also directly send articles from a knowledge base and / or other relevant documents.
On the other hand, a study conducted found that "live chat has the highest levels of satisfaction within all customer service channels." The main reasons found were "the ability to answer questions quickly, the fact of being able to multi-tasking when communicating and because it is thought to be a better communication method".
Get a competitive advantage
There are still a number of companies that have not implemented an online chat on their website, opening an opportunity gap. The simple fact that the consumer can speak directly with an agent of their company at the time, is a competitive advantage over the competition.
Use the conversation history as a tool
The history of conversations between consumers and customer service agents is a great tool both for pure marketing purposes and for monitoring the quality of the service offered. From the perspective of marketing, a manager can analyze what are the needs and desires of their consumers, as well as the main doubts and concerns to make any changes to the product or service. In turn, you can obtain valuable information to optimize the website.
A practical example:
If you identify many questions and conversations about a product in question, it may mean a particular interest or a deficiency in the description of it, among other things.
On the other hand, having the record is a way to measure the performance of the customer service agents and to make sure they are offering the right service.
Increase the probability of purchase and earn more money
Online chat is one of the least expensive (if not the least) ways to have live assistance. In turn, it is a way to reduce the abandonment rate before the purchase on the website. The study conducted found that among some of the reasons for abandoning an online purchase are not having enough information about the product (56%), wanting to ask a question and not finding the answer (37%) and the difficulty in obtaining some type of help.