"If you do build a great experience, customers tell each other about that. Word of mouth is very powerful."- Jeff Bezos, Founder of Amazon.com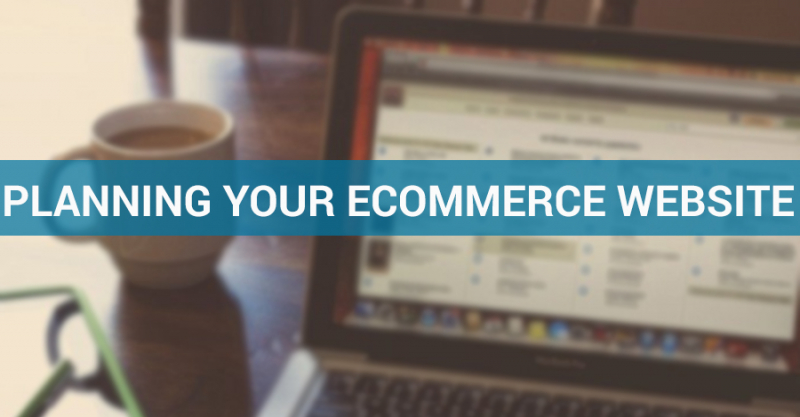 As the quotation mentioned above by Jeff Bezos states, designing and developing a successful eCommerce site is not only about cobbling a website together with an online shopping basket and a couple of mediocre photos of the products that you have on offer, it's about creating a user experience. In other words, if you and your competition offer the same products for same, what is going to attract the mutual target audience to your eCommerce site and not anyone else's website?
What is an eCommerce site?
Before we go about providing a list of tips to ensure that your eCommerce store provides your target audience with a shopping experience, and not just a place to buy the products they need, let's looks at a concise definition of an eCommerce store or site:
Investopedia.com defines eCommerce or electronic commerce as a "type of business model, or segment of a larger business model, that enables a firm or individual to conduct business over an electronic network, typically the internet." Therefore, you can develop an eCommerce website in addition to your brick and mortar store, or purely an online store without a physical location where your target audience can purchase your products.
Tips and pointers to improve your eCommerce site's design
The eMarketer.com predicted that the total eCommerce retail sales would reach $1.915 trillion in 2016 and they expect that total online retail sales will increase to $4.058 trillion by 2020. These are staggering figures. Therefore, to grab a slice of the online retail pie, it is worth ensuring that your eCommerce website is ranked as one of the top sites to purchase products from.  Thus, here are 5 pointers for you to consider when you are designing your eCommerce site:
Hire a professional website developer
Companies such as the Austin Web Design Firm specialise in developing high-quality eCommerce websites. Their developers are experienced and trained in User Interface (UI) and User Experience (UX) best practices. Simply stated, they know what works and what does not work; thereby, saving you time and money in the long run.
Use a theme that matches your brand
It is critical to match your site's theme with your brand's look and feel. For example, pairing a grunge theme with products that are designed for beautiful little girls will never be successful. As soon as your target audience navigates to your site, they will move off your site because the theme detracts from the products, thus, removing value instead of adding value to your products.
Incorporate SEO best practises from the design phase
An experienced SEO understands the methodologies and the reasons behind the SEO best practices, so it is vital to get his input during the design phase. He will advise the design team on the keywords which will ensure that your website is ranked up in the top three-pack on the search engine results page (SERP) when users search for the merchandise you stock on your site. This, in turn, will increase your site's visibility and your chances of converting visitors into returning customers.
Match your website's content with professional images
The modern consumer tends to shy away from walls of text. A professional image that showcases your products accompanied by pertinent, relevant text is more likely to sell your products than long, convoluted descriptions of your merchandise.
Make sure your UI and UX is optimised for customer retention
It is far easier to retain existing customers than to convert new visitors to your website into returning customers. Therefore, it's important to pay attention to the visual design and placement of your website's visual elements to ensure that your target audience finds your site user-friendly and simple to navigate around.
Final words
Building an eCommerce site that provides users with more than just a place to purchase your goods and services is a time-consuming, costly exercise. Therefore, it is worth ensuring that your website provides a great user experience the first-time round. In the long run, this will save time and money as well as be increasing the Return on Investment by driving your sales figures up.