Ecommerce is a steadily growing and evolving industry. Vendors and service providers are constantly finding ways to innovate their processes and improve the customer experience; including reimagining the payment process.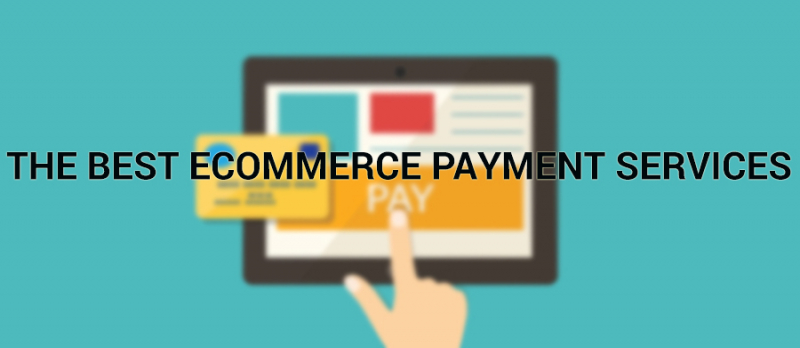 Take, for example, the rise of cryptocurrencies in ecommerce. Tech-savvy and security-centric shoppers typically use these alternative payment methods. E-stores embracing Bitcoin or other cryptocurrencies are seen as nimble and inventive. Conversely, ecommerce vendors that don't accept these kinds of payment could be losing customers to their competitors.
Don't let that happen to you. Below are a few of the best ecommerce payment services used around the world. Clearly, you don't need to adopt every tool listed here, but you should at least explore the benefits of each so you can give your shoppers more options during checkout.
PayPal
Unless you've been living under a rock for the past 15 years, you've probably heard of PayPal. After all, it's one of the world's most widely used payment processors. PayPal also offers buyer protection to all its users for safe and reliable money transfers. Even better, PayPal makes it easy for consumers to check out without ever leaving your site.
Stripe
While PayPal might be the biggest dog in the yard, Stripe is giving it a run for the money. Stripe offers a simple user interface, full payment integrations and speedy transfers from the app to customers' bank account. Developers love Stripe too, for its potential customization and integrations. With it, you can build your own payment forms to match your branding.
Transferwise
But what if you are looking for a payment solution for your international customers? Is there a tool primed for you? Transferwise accepts payments from customers and clients anywhere in the world. Money is typically transferred to your bank account within two or three days, which is advantageous. Plus, Transferwise fees are typically half of what you would pay to transfer money via your bank.
Shopify Payments
If you are wondering how to build an ecommerce website that processes payments from the get go, Shopify offers an integrated payment system for more than 70 external payment gateways (including Bitcoin and PayPal) and dozens of third-party apps (including Facebook Shop, Twitter and Pinterest). Shopify Payments also accepts currency from the US, Canada, Australia and the UK with no additional charges.
Authorize.net
Believe it or not, Authorize.net is one of the most widely used payment gateways on the World Wide Web and is considered the granddaddy of them all, since it has been around since 1996. Authorize.net accepts payment from all major credit and debit cards, as well as alternative payment providers like Apply Pay, Android Pay, eCheck and Visa Checkout.
Payoneer
Here's another fully integrated, fully featured payment platform. Payoneer makes it simple to manage payment requests via multiple invoicing, billing and payment options. Payments are processed very quickly too. And, since Payoneer allows for "virtual bank accounts," you can receive payments from around the world, or even a single payment in multiple currencies—without the headaches that would usually entail.
SecurePay
One final option is SecurePay. Established in 1997, SecurePay offers online shopping cart and electronic check services for ecommerce vendors just like you. They also accept mobile payments, which is wonderful, seeing as mobile ecommerce is currently surging in popularity.
In the end, the best ecommerce payment services are the ones that resonate with your customers and work well for your digital store. Whatever you choose, make sure you go with an option that is secure, speedy and simple. You won't regret it.