1. Sales Funnels
As you probably know, sales funnels are a fundamental part of running a successful business. 
We're going to show you how to create a free, easy template to get you started.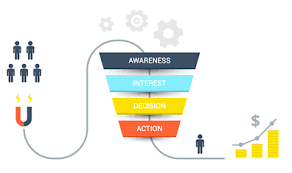 Before we get into the template, let's recap the basics about sales funnels. 
1.1 What is a Sales Funnel? 
A sales funnel is the process of turning site visitors into paying customers. 
The image of the funnel represents visitors to your site, and how many of those visitors become customers. 
Sales funnels allow you to monitor your sales every step of the way. 
This is important for businesses because you'll know exactly what you're doing right and where you could improve. 
Then you can optimize your sales funnel to increase conversions. 
There are specific steps in the sales funnel that enable you to do this. Let's review them. 
1.2 Stages of a Sales Funnel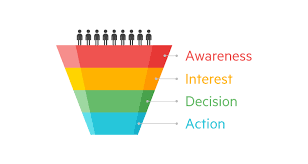 As this visual shows, the funnel begins by creating awareness around your product. 
You'll want people to notice your business. Social media platforms and Google searches are usually the quickest and easiest way for people to discover you.   
This is when you attract them to your site and they become visitors. 
Once there, they'll look around and get to know more about your business and what you could offer them. 
They've taken an interest in your product or service. At this point, they might subscribe to your newsletter or email list. They've now become a lead.
After doing some research, they'll come back to your site if they think you've got the solution for them. 
They're in the process of making a decision and this is when you convince them to purchase by giving them a great deal. 
If you've won them over, they'll take action by purchasing, and you've converted a lead to a customer.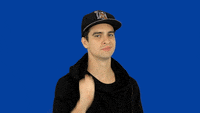 via Giphy
2. Sales Funnel Templates
2.1 Why You Should Use a Template
If you're a beginner, a template will be extremely useful to guide you through the sales funnel process. 
If you're an advanced sales funnel builder, templates are still just as useful.
They will save you time, and you can customize your templates as you progress. 
2.2 Creating a Template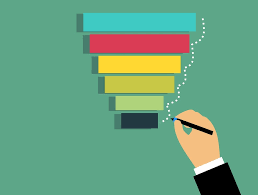 32.2.1 Ads 
The most popular platforms to promote paid ads are usually Facebook, Instagram or Google searches. This is the quickest way to get leads.
Let's use an example. 
Instagram ad:
"Are you tired of feeling tired all the time?" 
This ad will attract a certain audience and bring awareness to potential visitors. 
If they click on the ad, they'll be directed to a landing page with an offer. 
2.2.2 Landing page
The landing page should provide a very simple offer, like the one below. This is your lead magnet. 
Landing page: 
"How I managed to Get and STAY Healthy"

Watch this FREE Webinar!

 

Ask for a name and email address to register 
Your lead magnet should offer a free item or service of value, in exchange for the visitor's email address. 
This is how you'll reach out to them once they've left your site. 
You could propose a free video, e-book, webinar session, or coupon as one of your offers. 
2.2.3 Thank You & Sales page 
Thank you & Sales page:
"Congratulations!

You're one step closer to achieving your goal!"
Features, pricing, FAQ's.
The lead should then be directed to a long-form sales page with a "Thank you" or "Congratulations" message at the top.
If you have a separate congratulations page, the prospect could close that page and exit the site. 
If the pages are connected, you don't lose the prospect immediately.
The sales page should contain valuable information about your business: 
The

features

you have to offer with an explanation of what each feature aims to achieve. 

The

pricing

packages for your product or service. 

FAQ section.

This answers any questions or concerns the prospect might have and gives them a better understanding of your product.

Refund policy or free trial.

Knowing that they can be reimbursed or that they don't have to commit immediately sets prospects at ease.
If the lead has decided to stick around and sees something they need or want, they might make a purchase there and then. 
Once they've selected their package or product, they'll be directed to the checkout page to conduct payment. 
If they decide to leave the sales page without purchasing, you can send them a follow-up email encouraging them to visit again. 
2.2.4 Checkout Page 
The checkout page should show the details of the product or package along with the price or subscription fee. 
Checkout Page: 
"You're about to purchase this e-book for $15…"
The prospect will need to enter their payment details. They've officially become a customer!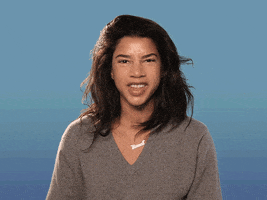 Via Giphy
2.2.5 Retargeting Ad 
Retargeting ads are aimed at previous visitors who clicked on the link and were taken to your landing or sales page but didn't stay. 
Retargeting Ad: 
"Is your health a priority in your life?"
When a prospect is on your site, there will be a pop up asking them if they accept the cookies on the site. 
The prospect will later scroll through Facebook and see one of your ads, because of the cookies they accepted. 
Your aim is to get these prospects back to your site so that they can make a purchase. 
When they see your ad for a second time, it could prompt them to go back to your page.
2.2.6 Follow-up Email 
Once the prospect has subscribed or purchased, you'll send them a follow-up email. 
Follow-up email: 
"Hi there! Just

reaching out to say thanks

for your support and…"
This email should reassure them that you're able to assist with anything they need. Email them every now and then, so that they remain familiar with you. 
After some time, you could offer them a discount or a coupon. 
This will encourage them to come back to your site and hopefully, become a recurring customer. 
 The complete sales funnel template: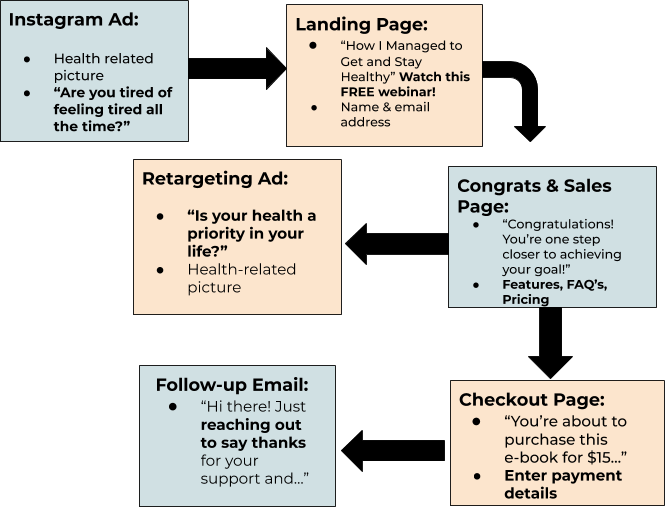 3. Conclusion 
A sales funnel template will help you organize your sales process and outline the course from beginning to end. 
This simple template is all you'll need to start seeing results from your sales funnel!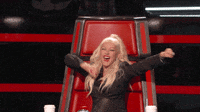 Via Giphy