There are more than 23 million web developers in the US alone (as of 2018). With such a huge competition, creating attractive websites is not the only USP that can get you more customers.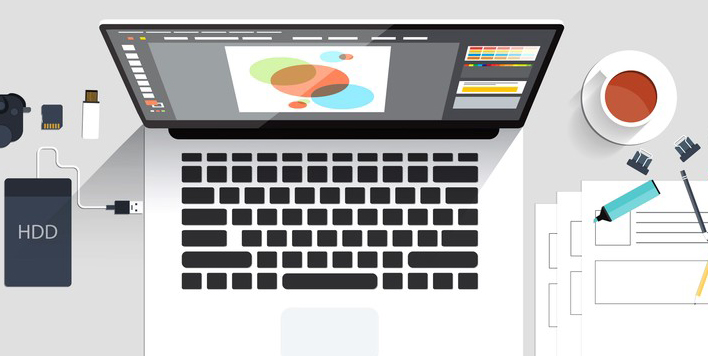 You need to think of new ways to attract new clients, get repeat business, and generate more revenue for your business. Also, you need to think about how you can reduce costs from your side to increase the profit margin.
Here, I will talk about the top 5 ways that will help you make more profits steadily.
1 – Embrace A Comprehensive Website Builder That Knows Your Agency's Needs
Less is more – at least when it comes to marketing and managing your web design agency. A bloated toolkit will only bog you down. Switching between different platforms and capabilities is confusing and requires you to learn new rules, conventions and onboarding programs.
That's why you need one powerful agency management and website building platform that anticipates your every need, whether it's building website at scale, helping your teams collaborate or managing your clients.
Sophisticated platforms like Duda help you overcome various management and coordination challenges and improve the efficiency of your web design business, making your employees' work a lot more effective.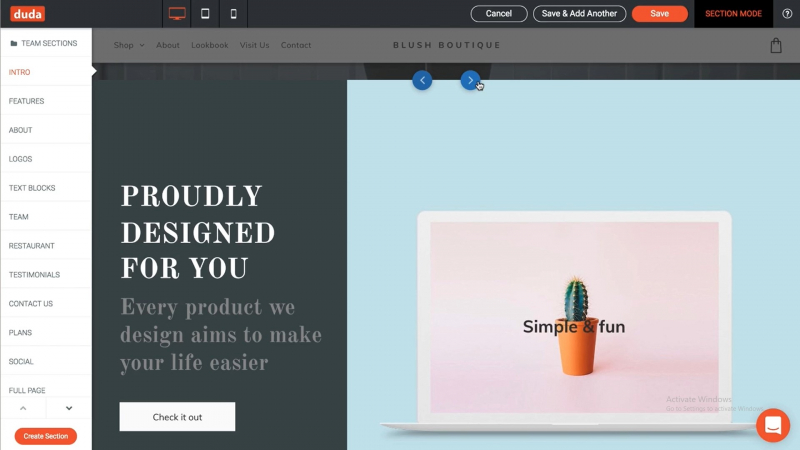 This all-in-one solution will:
Empower you with tools like one-click SSL automatic renewal, website personalization, and PageSpeed optimization, to differentiate your agency service.
Bridge the skill gap between various team members.
Establish a common goal to prioritize the user experience of prospective clients.
Build an ever improving database of your digital assets.
Become your go-to portfolio to showcase all your digital creations to prospective clients.
Amp up production without hiring more people.
Don't be like everybody else. Aim to achieve greater credibility when compared to your competitors and uphold your agency's reputation, by utilizing a dedicated web-design agency management platform to highlight your business' strengths.
2 – Integrate a Customer Connection Platform In Your Website
Whether you're creating your website or developing one for your client, integrating a customer connection platform is always a good idea.
A customer connection platform helps you integrate a chatbot that instantly answers your prospects' queries 24/7, thereby increasing the chances of conversion.
Platforms like Freshlime allows you to sync your business information in real-time across 70 online directories. Uploading your business details in all the major indexes instantly increases the online visibility of your business and improve your local rank.
Freshlime also helps you streamline the process of collecting feedback and turn satisfied customers into brand advocates. This helps to boost word-of-mouth marketing, thereby increasing your client base.
Additionally, Freshlime helps you get repeat business by continually engaging with your existing and past customers through personalized email, text, and social messages.
Using a customer connection platform will help you gather customer insights, allowing you to understand your prospects better and create a powerful customer acquisition strategy.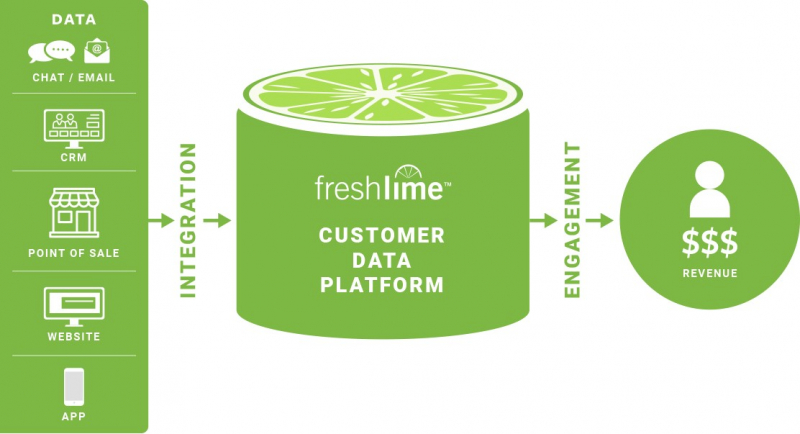 And if your agency provides marketing services as well, you can check out Freshlime's partnership program.
3 – Sell Website Accessibility
Web accessibility refers to making the website accessible to people with disabilities.
Over the last few years, website accessibility lawsuits have increased significantly. In 2018, the number of website accessibility lawsuits escalated to 2,285 from 814 in the previous year.
The numbers indicate how important it is for you to create an accessible website. There are two benefits to web accessibility.
First, it will save your clients from getting sued, which means your reputation as a website developer will increase.
Second, you can offer your clients a website that is ADA compatible. Offering website accessibility assistance to your clients can certainly become your USP enabling you to acquire more clients.
You can tie up with services like accessiBe so that you can use their platform for your clients. accessiBe's AI scans websites and understands their element structures, button functionalities, and object hierarchies. accessiBe can make a site entirely accessible within 48 hours of installation.
4 – Offer Exceptional After-Sales Service And Upsell
Exceptional after sales service helps you to earn loyal clients and also to upsell your existing services.
Most websites need regular updates and of course, upgrades every few months. Even if any client doesn't want frequent updates, you can send them Christmas cards once a year and occasionally send an email or call them to see if they need help with anything.
Additionally, you can also offer extra services such as managing their social media profiles and creating graphics for it.
Many clients don't have enough time to manage social media and create unique graphics in addition to running their business. So, they will be happy to pay you to manage it for them.
5 – Apply Strategies For Recurring Revenue Streams 
The best way to generate more money is to increase the amount that you make from each client as opposed to getting new clients every time.
One of the best ways to create recurring revenue streams is by reselling WordPress hosting to your clients via Flywheel. The White Label Flywheel program allows you to create your own subscription-based packages for various services such as hosting, security, WordPress upgrades, and design work.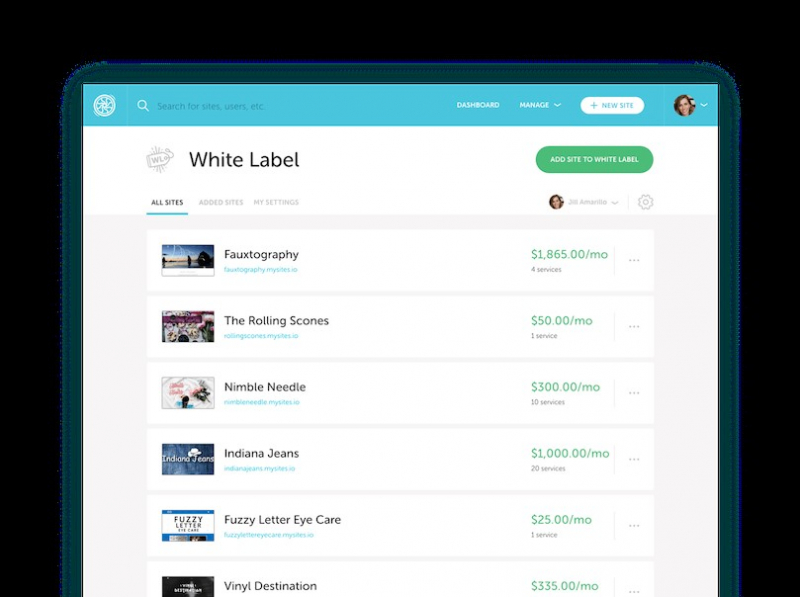 You can use Wistia for hosting videos on your client's website. Websites with a video on a landing page see an 80% increase in conversions.
With Wistia's Pro plan, you can host ten videos for $99/month, and any extra videos can be entertained for only 25 cents each, allowing you to create a customized upsell plan.
Additionally, you can create a customized-subscription plan for offering forms for your client's website. These forms can be used for lead generation, support tickets, or customer feedback.
Tools like Typeform allow you to ask questions interactively and engagingly. You can make your queries pop with images, GIFs, and videos. Their built-in Google Sheets and MailChimp integrations make it easier to store user data.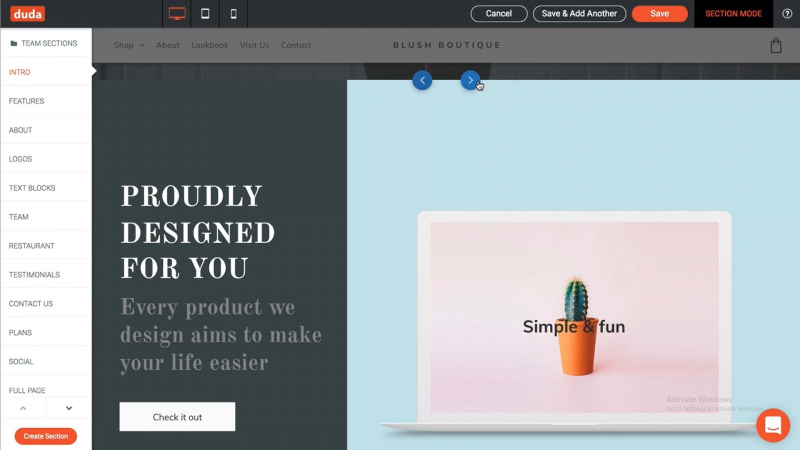 Final Thoughts
In a web design business, it is vital to create multiple sources of revenue. With a website builder, you can customize great designs that cater to the needs of your clients while saving a lot of time and money.
Integrating a customer connection platform will help you stay connected with your existing customers and prospects 24/7. This enhances user experience and increases the chances of conversion.
Offering exceptional after-sales service will help you acquire new clients (through positive word of mouth) and retain existing ones. Additionally, you can sell website accessibility and create strategies for recurring revenue streams.