Advertising for a business today is not the same as it used to be back in the 1950s. People don't decide what they want to buy based on television commercials or newspaper ads anymore. Most of the time, people are looking to the internet to tell them which businesses and products are right for them.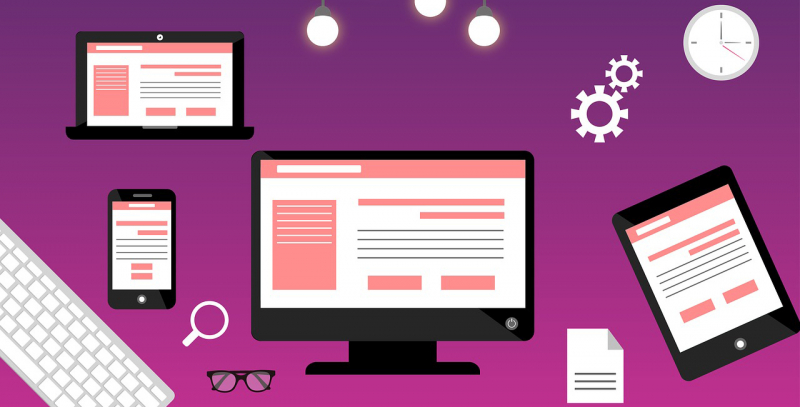 That's why one of the most important aspects of creating a business today is having a website for your services. But not all people are adept in web design like the Ramotion agency or other online business practices.
So how do you get started on making a good website for your business? Here are some simple tips to help your business take off online.
1) Match Your Website Design to Your Business Aesthetic
The first thing you should consider is the design. The design should always match the tone of your business.
If your product or service is simple, keep it simple. You can use a pop of color and easy-to-use links to draw attention to specific features and services. On the other hand, if your product or service is fun, make it bright and use videos or graphics.
You don't have to design the website yourself if you don't have the right experience, either. If you hire a web designer, such as PWD web design in Perth, Australia, you can be assured of a professional, clean, and well-designed site. Web design companies can match the feeling of your website to your business and make it look professional.
2) Make Your Website Intuitive
When you're designing a website, think about its accessibility from the visitor's perspective. Does the website make sense? Does it have an intuitive layout? Is all the essential information presented in an organised manner?
Remember, no one wants to click a bunch of different links just to find out what kind of products you offer.
If you can't successfully navigate your own website, simplify it. Keep the font easy to read and make the links clickable. Utilise drop-down menus so the homepage doesn't look cluttered. A web designer can engineer an intuitive layout and make it aesthetically pleasing as well.
3) Use SEO to Your Advantage
SEO, or search engine optimisation, is a strategy used by web designers and copywriters. With SEO, these folks can get your website to rank in the top results of search engines like Google.
A landing spot on the first page of Google can boost business. It will increase traffic to your website because people associate being a top result on a search engine to being more trustworthy, reliable, and of better value.
Many web designers and writers consider SEO when they create a website. Drawing on methods such as targeted keyword usage, they can boost your website to the first page on a search engine when your customers search for those keywords.
4) Make Your Website Mobile-Friendly
Studies show that nowadays, more people access the internet on their mobile devices than on their computers. This means that your website needs to look good across all platforms, from PCs to mobile phones and tablets.
If your website isn't mobile-friendly, it can lead to glitches, slow loading speeds, tiny font that is impossible to read, and skewed layouts. All of these can turn potential customers away from your products or services.
5) Make It Easy to Contact You
Most websites include contact forms for their customers. These contact forms can simplify the ordering process for customers and streamline any inquiries.
In addition to a contact form, make sure to include an email and phone number on every page. This information subtly communicates to your client that you are always ready to help. You can even consider having a dedicated contact page.
In Conclusion
There are many elements to consider when designing your business website. But with the right web design, as well as attention to mobile and SEO details, you can get a ton of hits on your website. Use these tips to your advantage and watch your business boom!