Web hosting is something every site owner, blogger, and brand needs to have. When first starting a site, you might not have any idea what web hosting is, or why you need it. However, after a few short minutes of looking around and reading guides on how to get started, you are more than likely ready to move forward.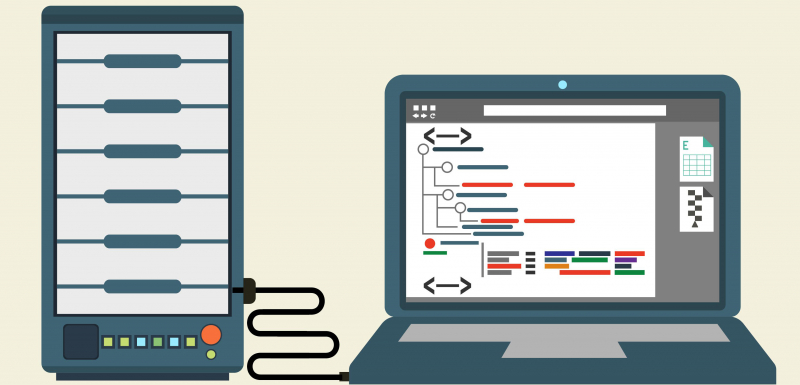 On the flip side, once you sign up for a domain name and hosting, this likely isn't the last time you are going to go through the process.
Some of the most common reasons for having multiple web hosting accounts, is that you are running a lot of sites, managing different clients for sites, or even that you keep coming across new deals that are simply too good to pass up. Either way, most people end up with several hosting accounts for one reason or another.
One of the most common reasons for needing a new hosting solution, is that you are looking for better pricing or customer support. If your site ever happens to go down, this is reason in enough to start looking around for better options.
With all of this in mind, today we are going to look at a few different ways to save money the next time you are looking to try a new hosting solution
1 – Google "web hosting coupons"
For more people, everything starts with a simple Google search. When it comes to searching for web hosting companies, it will likely be the same.
The important thing to know here is that several of the top listings in the search rankings are actually being paid for. And with web hosting being a super competitive space, you are going to find a lot of advertisers and offers out there to choose from.
Knowing this, be sure to spend a good amount of time on finding the best hosting plan for you, and not just signing up for the first one you come across.
For best results, be sure to search for specific reviews and coupons for an individual hosting company. A perfect example of this can be seen in these Cloudways hosting reviews, where they not only provide site visitors with a unique hosting coupon, but also a full detailed review that explains why each hosting platform is better than others, and which is best for individual site owners or brands.
After you start finding a few coupons for your favorite host, be sure to compare the plans available and move forward with the process.
2 – See who is hosting your favorite sites or blogs
As mentioned earlier, every website and blog will need to have web hosting of their own. There are also many affiliate programs out there that pay site owners to refer new customers to web hosting providers as well. This means they are likely going to promote and show off who hosts their site.
If you are active in the online marketing and blogging space, you will likely already be following a big range of sites. Visit any of these and scroll down to the bottom of the page and see if there is a section or link that says "hosted by…".
Knowing that some of your favorite sites are using a specific host for their site, this should help you in your decision process.
At the same time, many of these reviews or recommendations from other sites will also provide you with a nice 'custom' deal or discount… as a 'visitor of the site'. These are created to help with conversions, but also help the end user save money at the same time.
3 – Visit online marketing forums and coupon sites
Online and social communities are great for a number of things. One of the most common reasons for using them is to find the best savings on pretty much everything.
There are plenty of affiliate or site owner forums that discuss the many different ways to make money online through content creation, starting a blog, and even through freelancing or focusing your efforts on affiliate marketing.
For most of these methods to work, you are going to need a domain name and web hosting — which leads you to ultimately finding a wealth of coupons and discussions on such forums.
All you need to do is search for some of the best money saving coupon or money money online forums, and then run a search for 'hosting coupons', and you will likely find some active threads with the latest and greatest promotions out there.
4 – Meet up with a hosting company at an event
If you are active in the world of online marketing and blogging, there are plenty of opportunities to meet with different hosting companies. This is especially true if you attend any events like Affiliate Summit, Social Media Marketing World, or any of the top and most well-known ones.
Not only will various hosting companies be attending these events, they will likely also be speaking or throwing parties as well.
Try to connect personally with these companies at the events and see if you can make a deal with them. If they already have an affiliate program in place, you might be able to make a deal where you can promote their web hosting in exchange for free hosting for your own site.
5 – Sign up for a long term hosting plan
In most cases, the best way to save money on web hosting, is to go with a solution that you really like and then sign up with a long term plan.
This is something many shared hosting providers are offering — sometimes with discounts of up to 65% off when you order more than 24 or 36 months in advance.
The important thing to remember here, is that you are often only going to get this discount on your "initial" purchase — so make sure you get the most out it.
Once this promotion period ends, you will likely have to go back to paying full price on a monthly basis.
Follow These Tips to Save on Your Next Web Hosting Plan
With so many different options out there for saving money on web hosting, you might quickly find yourself overwhelmed with which is best. The good news, is that you can read online reviewing and ratings website to help eliminate some of the platforms you are second guessing.
At the end of the day, just make sure you go with a solid web hosting company that has a trusted brand and has been around for a while now. Also make sure they offer customer support through email, phone, and maybe even live web chat.
Follow these quick money saving tips and there is no reason why you shouldn't be able to find one of the best deals out there.