When setting up a website for the first time, one of the major decisions is whether you are going to use free blogging platforms, take advantage of free hosting options or get paid web hosting.  Ultimately, the final decision will come down to what you want to achieve with your website. You may get away with using free hosting or signing up for a free blogger or WordPress account. If you intend to run a business or create a website where you retain control, you will need premium or paid web hosting.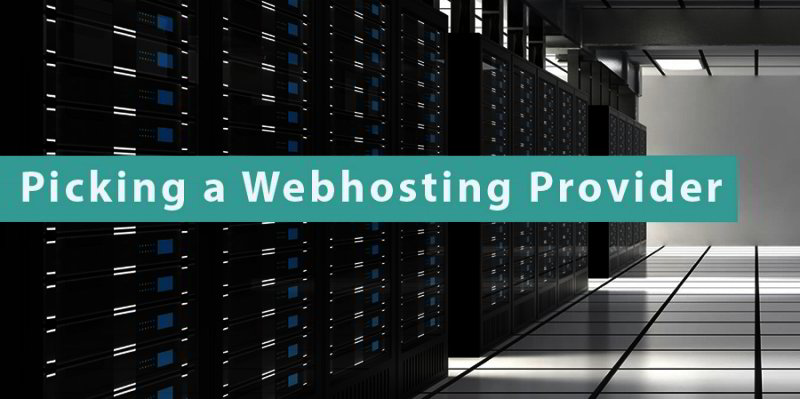 Picking a web host is a decision that requires a lot of careful consideration. This is because the success or failure of your website is directly tied to the quality of the web hosting that you opt for. Inappropriate web hosting often translates to a poor user experience on your site, hampering accessibility and usability.
The tips covered in this article will help to simplify the decision making process for you.
Understand Your Needs
Will you be running resource-hogging applications or software on the website?
What kind of level of traffic are you expecting a few months after launch?
These are proactive questions you need to answer in the early stages of your decision making process.
A web host that cannot handle special software you intend to run on your site is automatically ruled out.  Similarly, a web host that doesn't allow you to register for just about the right amount of disk space may not be the best option for you.  Before you make changes to your design to accommodate a particular web hosting company, you need to be sure that there are no other providers offering exactly what you need.
Keep Scalability and Flexibility in Mind
As your website grows in future in scale and popularity, you will have to upgrade your storage space and bandwidth limits in order to be able to handle more files and traffic. A provider that will not support your growing needs by allowing seamless scaling of resources during an expansion should be avoided.
The best web hosts offer a high level of flexibility. This means that they offer a good range of server options, support different programming languages, and offer other features to support growth.  Flexible web hosts may cost a bit more than others, but the difference is negligible when you consider the inconvenience and possible disruptions to your business caused by choosing a web host that will require migration to another in a bid to keep up with the rising profile of your website.
Don't Forget Security and Reliability
Regardless of the cost of hosting or added bonuses, security and reliability are most important. You need at least 99.99% uptime. Unfortunately, this metric can't be evaluated with a cursory a glance at the promises. This is why virtually any web host can brag about offering near 100% availability.  Reading server specifications isn't enough either. Your best bet is to seek reliable reviews or talk to past or present customers you can reach. Avoid reading paid, sponsored reviews.  In many cases, the reviewers are only concerned with closing a sale with their affiliate links.
In terms of security, you need to be sure that the web host can tackle DDoS or DoS attacks if they happen. You are already at a disadvantage if the web hosting company you choose is not well versed in the handling of these threats. You equally need to confirm that your chosen provider carries out regular backups of your data, or at least provides a paid option to do so.
Low Cost Doesn't Always Equate to Value
In most aspects of life, it is reasonable to seek to pay the lowest possible price. When choosing a web host, however, you should place emphasis on how the web host's solutions will suit your needs.  If you need managed WordPress hosting, for instance, choosing a provider that offers the most robust solution, and not necessarily the cheapest, is the best way to go.
Customer Support
Reviews sometimes cover customer support, but it is not enough to go with review opinion. Fake reviews came a long time before fake news. Test out how dependable the customer support is before you make the decision to sign up with any web hosting provider. Seek answers to questions and take note of how the provider addresses them. Test out their support channels to be sure they are responsive.
Ideally, you should be looking for a company that provides round the clock support via email, online chat and phone. If you have doubts about customer service quality, that is the cue you need to look for another webhost.
The decision to only choose a web host that excels on the customer support front is important because every web owner needs a web host that will be available when help is required. Round the clock support is vital, because technical issues can arise at any time of the day or night.
Use Dedicated Webhosting Companies
Do not opt for a web hosting company that is not fully dedicated to web hosting.  It is always better to go with companies that have a proven track record in the provision of dependable web hosting and not those with web hosting as just a part of their business. Specialist web hosting companies are experienced, and best suited to the demands of delivering the solutions expected of them. Such companies are not just competent but also invest to stay ahead of their competition. For a good option see NZ Based Web Hosting From $12.40 per month | Free Domain | Freeparking
The success of your website is dependent on your choice of web hosting. This is why the decision should not be taken lightly. You have to analyse your options. Remember to only use credible reviews and feedback during the decision making process and keep your eyes on the ball in terms of your specific needs.