Nowadays, running a business without any online presence is almost impossible. In the age of the internet and social media, companies constantly compete for top spots on search engine results pages to attract more customers. It creates fierce competition, with business owners constantly looking for innovations to put themselves ahead of the competitors.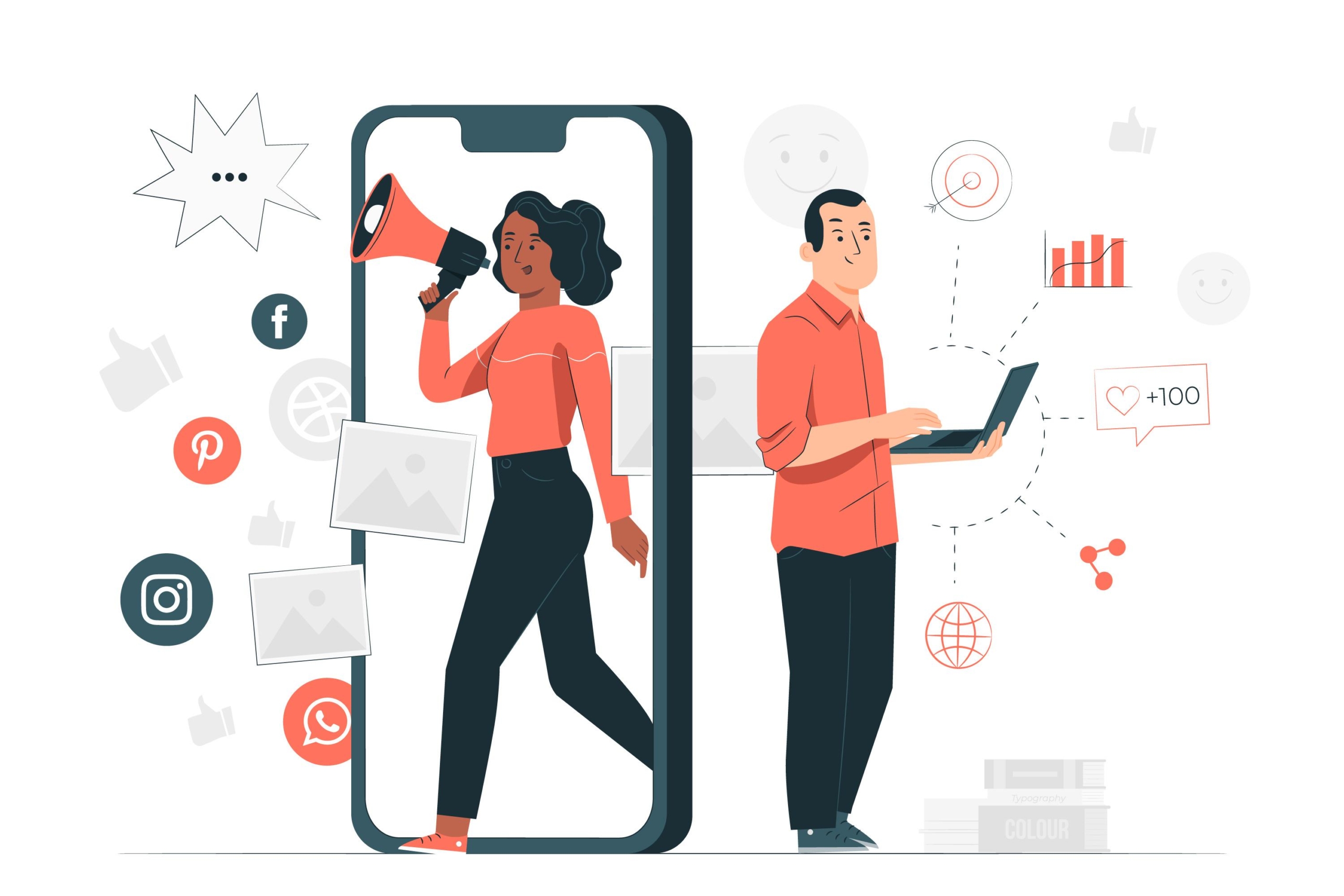 Creating a website is one of the best ways to get some of that precious internet clout. However, bringing substantial traffic to a newly-created site often proves to be more challenging than many entrepreneurs imagine. It requires extensive knowledge of current online marketing trends and a certain level of familiarity with digital marketing tools that many beginners lack.
With this being said, content management systems like WordPress offer numerous marketing plugins and beautiful themes marketers can use to their advantage. The former might come especially handy if an organization recently decided to undergo a digital transformation.
Here are some of the best WordPress plugins to expand your marketing capabilities.
Click To Tweet
Although hiring a public relations agency to handle your PR activities is a wise move, you can achieve most of your PR goals through social media. One of the most popular sites you can use to improve your brand image is Twitter, and what better way to make the most out of it if not by connecting it to your brand-new site?
Click To Tweet allows you to turn your site content into a tweetable link. All you have to do is write the message you want to share in a box, generate a link, and hyperlink the text you want to be shared. This straightforward, three-step process makes adding Twitter functionality to your site a breeze.
Thanks to this plugin, you can quickly create efficient "click to tweet" buttons that will appear in line with the rest of your content. It is a practical way to turn your readers into active social media followers that frequently share your content.
This tool is so great because it works for email marketing, blog posts, and information products. It also allows you to measure your tweets' impact and scope immediately.
Overall, Click To Tweet can significantly help you build your brand reputation and attract new customers. Besides, it adds a visually-appealing element to your site, further enhancing its look.
BetterLinks
BetterLinks is the go-to solution if you want to make your link-building process much smoother. It offers numerous options that help you create shortened links with custom titles and make your affiliate links look fabulous. Many marketers already use it with fantastic effects.
With the help of this tool, you can create branded links and track your affiliate links in one place. It also helps you create affiliate link cloaking opportunities and build a comprehensive link management solution.
One of the most significant pros of this tool is its ease of use. Its intuitive UI is nothing short of incredible, combining modern design with practical solutions. Furthermore, it uses a faster way of saving links, allowing you to work more efficiently.
Simply put, Better Links is one of the best link cloaking solutions for WordPress. It is an excellent choice if you struggle to keep your link management under control. So, if that is something you want to address, make sure to get this plugin.
WPForms
Adding a contact form to a website is a widespread practice, and for a good reason. It helps your customers reach out to you whenever they need to and is a non-intrusive way of asking for feedback. WPForms allows you to do just that while being one of the most user-friendly contact form plugins for WordPress.
It comes with a drag-and-drop online form builder with tons of customization options. With it, you can create email subscription forms, online order forms, payment forms, and many more. You may even create polls and surveys — the sky's the limit!
Best of all, you can create your online form in less than five minutes. As WPForms offers over 300 pre-built form templates, the process of creating the form you need is highly time-efficient. Because many marketers lack time to create extensive contact forms, this feature might be the most crucial of them all.
If you are not using WPForms yet, we highly recommend you start doing so. It can make your life much easier.
MonsterInsights
MonsterInsights is frequently mentioned as the best Google Analytics plugin for WordPress. And with well-known brands like Microsoft, FedEx, and Bloomberg using it, this claim might have more merit than people think.
While you need to purchase MonsterInsights Pro to unlock its advanced features, the free version also offers numerous quality-of-life improvements. It allows you to connect your website with Google Analytics to gather insightful data regarding people visiting your site. All the relevant statistics are presented inside your WordPress dashboard.
Thanks to the data offered by this plugin, you can adjust your website to yield superior results. For example, if you notice that one type of content performs much better than others, you can put out more of it in the future. Similarly, if an element of your site underperforms, you can replace it with something else to increase conversions.
Because MonsterInsights is so user-friendly and valuable, hardly any marketers run their websites without using this tool. If you are in this group, it might be the right time to reconsider your decision.
The Bottom Line
Selecting the best plugins for your business website can be challenging. After all, even the most experienced marketer might feel overwhelmed by the sheer amount of options to choose from. Not to mention, some tools can be more suited for specific types of companies than others.
Nevertheless, the plugins mentioned above are excellent options for those looking to improve their WordPress blog or website. They are beginner-friendly and offer multiple advantageous features.
Now, all you need to do is determine which of these will be most beneficial for your company. Whether you look to improve managing your affiliate links, create engaging forms, or boost your SEO — there is a WordPress marketing plugin out there for you.