If you have a website or blog that provides value to an audience, you are likely missing out on some additional monetization and revenue opportunities. A perfect example of this would be if you had an information or review based website and we're simply running Google AdSense. Sure, you are getting paid every time someone clicks on these ads, but they are also leaving your site and you are likely only making pennies in the process.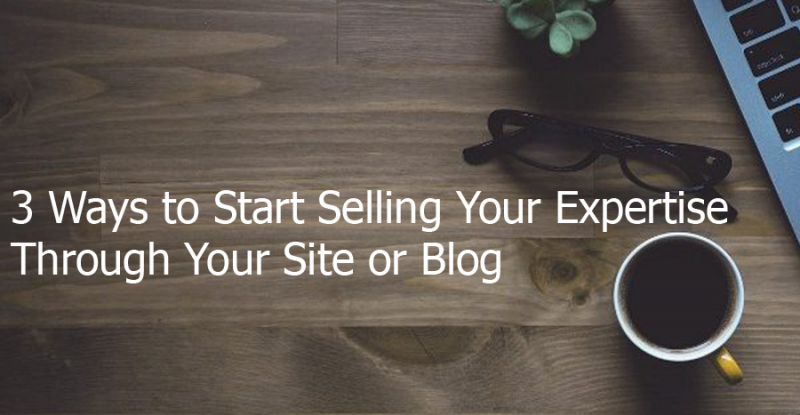 A better opportunity would be to sell your expertise or create an online course that you can earn 100% of the revenue generated from. Through each of the three methods highlighted below, we are going to provide you with some of the best ways to increase revenue on your site while also building out your brand and expertise in the process.
Go Live with a Premium Course or Membership Program
If you currently have a passion or expertise for something, you can likely turn that into a profitable online course or membership site. This is something we are continually seeing in the world of blogging, site monetization and entrepreneurship — though it can be used in nearly any niche market. The truth is, there is a never-ending supply for this type of material and people are paying hundreds (and sometimes even thousands) of dollars every day to access it.
The common problem here is that most people don't know how to get started or don't have the resources in place to go live with a program of their own. However, that simply isn't an excuse anymore, as more opportunities and platforms are now available online.
One such example is Kajabi, which has created an easy to use platform that makes it painless for anyone to go live with an online course of their own. Not only is there no longer a need to have any technical skills or becoming a teacher, everything is already in place to build out your own website, blog and course material to start accepting customers into your program right away. In addition to providing a drag and drop platform that gives brands and businesses the ability to create any type of site, course or design style they want, the option is also there to learn from the many complimentary courses and training programs offered to all Kajabi users.
With so many options now available in the world of course creation and selling online, it's important to not only have access to such tools and platform, but also the necessary tools and training to succeed as well. This is one area where Kajabi has found the most success, while also helping them propel passed the competition.
Package Up Your Best Blog Content as a Downloadable PDF
For any site owners or bloggers that already have a lot of content on their site, it's likely that some of your best content was already published but it might be lost among all of your other content found on your site. This could be quite a loss for your customers or site visitors, as they likely aren't going to find this content or take the time to search through your site.
A better way to provide value to your audience and also make some money in the process is to bundle up your best content and offer it to them as a downloadable PDF. If you have enough content, you could even format it all into a PDF ebook and sell it as an industry guide to whatever it is that your site and content focuses on.
When packaging up your best content to sell at a premium, there are many options for you to choose from outside of just selling courses online. In addition to selling such content as a stand alone PDF or ebook, it could also be used as a pre-sell or upsell method to get people into your higher ticket items like a course or membership site. This is something we have actively been seeing from individual professionals who have grown a small following online, then scale their reach and business through paid advertising online.
Sell Your Time and Expertise as an Added Service
In addition to putting your existing content to work for you, the option is also there to sell your time or expertise through personal consulting services. This is something many people will opt for as they will want to have that hands-on experience or get in touch with you directly.
While your content can be sold as a premium through online courses or downloadable PDF, your time and expertise can be sold at an even higher rate. Even if you don't think you are that much in demand, it's still worthwhile to offer these types of services on your site.
Once you start getting some new clients or customers, be sure to post any testimonials or feedback these clients may leave for you. This is one of the of the most effective ways to increase sales, while also branding yourself as an expert within your space.
How to Get the Most Out of Your Expertise and Site Content
We all know that content creation is key, but if you don't have the right monetization plan in place then you are simply 'just creating content' and not running a business. The truth is, you only need to have a handful of really great content articles on your site, which allows you to then spend the rest of your time focusing on the promotion of such content.
Through each of the monetization methods above you can turn your existing and new content and audiences into much higher earnings while also potentially gaining them as lifetime customers. Be sure to implement each of these monetization methods into your website, blog, brand, or online business today.