Do you want to create a shopping app that encourages repeat purchases? Read on to learn about some of the greatest tools for creating a spectacular shopping experience inside your best eCommerce App Features for your consumers.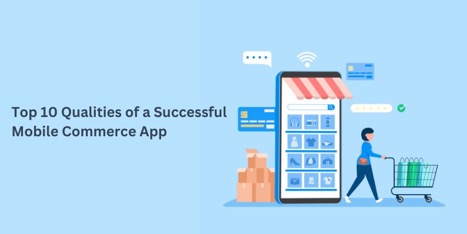 Overview of the E-commerce Market
Online buying is growing. Online shopping is more convenient and speedier than brick-and-mortar establishments. An e-commerce app lets people buy in a few clicks. Demand increases income. The e-commerce sector is predicted to generate $2,275,953 million in 2020, up from $1,935,212 million in 2019.
When comparing e-commerce industry revenue in various nations, China is expected to create the highest income in 2020. The US will follow China with 389,620 million in 2020. Country-by-country, market makeup varies. Amazon, Walmart, and eBay dominate retail e-commerce in the U.S. Amazon lead retail e-commerce sales with 38.7%.
Let's look at the product categories with the greatest e-commerce proportion of US retail sales to see how they make money. Books, music, and video content have the biggest e-commerce share. This product category's e-commerce sales account for 62.7% of total retail income, followed by computers and electronics (49.5%), toys and hobbies (47.8%), and office supplies (39.3%). To design market-focused e-commerce mobile applications, and analyze popular product categories. These e-commerce applications will draw clients and compete for users.
Mobile app development is the topic of our essay. Mobile commerce (m-commerce) is the e-largest commerce trend. The graph below shows U.S. mobile commerce revenue from 2013 through 2020. In 2020, it's expected to be $338.03 billion, up from $268.78 billion in 2019. By 2021, 72.9% of e-commerce sales will be mobile.
Top E-Commerce Functionality for Your Mobile App
In order to create a mobile e-commerce app that is both effective for your company and pleasurable for your clients, you'll need to include a number of standard features found in such apps in your solution.
You may either start developing in-house by recruiting an eCommerce web development Company or hire an outside firm to do it for you. When outsourcing application development, be sure you work with a skilled group of professionals that have extensive expertise in developing e-commerce solutions from scratch. Then, all you have to do is explain your concept and experienced programmers will implement it with all the bells and whistles you need to have a really remarkable app.
1. The Simple and Quick Registration Process
Make sure your eCommerce mobile application's registration procedure is easy. If it's too time-consuming, you may lose clients before they even look at your e-commerce mobile app features. Allow users to log in using Facebook, Google, or Twitter, but keep in mind that some individuals choose not to connect their mobile services to their social network accounts. Allow them to use their email address as a login instead, or use the e-commerce mobile application with a personal password.
User advantage: A simple and straightforward registration procedure increases the accessibility of your software to users. It improves client happiness since they don't have to enter as much information to access the capabilities of an e-commerce app.
2. Push Notifications
Ask new clients whether they mind getting notifications from your e-commerce business when they sign up for your app. It will allow pushing notifications, which will serve as a continual reminder of your e-commerce app. They may notify consumers of unique, customized, or limited-time offers, new product releases, discounts, orders, and shipping status updates. Users are more inclined to visit your e-commerce app after obtaining alerts on their smartphones. It's one of the most useful e-commerce mobile app features since it helps you enhance conversions and income.
User advantage: Push notifications to enhance the whole customer experience by engaging your consumers, ensuring maximum involvement, and maintaining effective contact with them.
3. Virtual Reality
Augmented reality is transforming people's purchasing experiences and will be one of the most important mobile e-commerce trends in 2020. Customers may engage with the product directly from the screen of their mobile device. Users may view a product and how it will appear in real life using augmented reality technology. Sephora and IKEA are excellent instances of using augmented reality in mobile e-commerce applications. Although you will require specialist mobile app development knowledge to create AR applications, the investment will be well worth it.
User advantage: Customers can make an informed selection before pressing the purchase button, thanks to AR technology.
4. Shopping cart
A shopping cart is designed to help people complete their online transactions. It is a must for every online shop, and mobile e-commerce applications are no exception. The shopping cart estimates the entire amount of purchase at checkout, including taxes, shipping, service fees, and so on. Users may use this tool to choose goods, examine them, and delete or add more things before making a final decision. Users who have added an item to their shopping basket exhibit strong buy intent. They are not required to go to checkout right away but may log out and return later to finish the purchase process without losing chosen products.
User advantage: While in the latter phases of the decision-making process, the shopping cart saves time and offers consumers flexibility and convenience. It ensures a great customer experience while also saving time and making shopping more effective.
5. Delivery Status Monitoring
Customers will like the e-commerce application's purchase tracking function. It enables users to monitor the item and always know the status of an order's delivery. Transparency in your interactions with your clients will increase their trust and loyalty.
User advantage: Customers may predict the precise day and time of product delivery and enjoy high-quality service even after they have completed the transaction thanks to accurate and quick tracking services.
6. Simple Return Policy
Customers still face risks while purchasing online, and the things they get may not always satisfy their expectations. Some consumers leave their shopping carts if they cannot discover an e-commerce store's return policy. They are more inclined to purchase from you again if you make the return procedure straightforward and transparent for them.
User advantage: A broad e-commerce return policy alleviates clients' concerns about buying goods online without first seeing it.
7. Shipping Alternatives
When a purchase is made, it is critical to carry the merchandise to the customer's delivery location. You can enhance conversions and minimize shopping cart abandonment by providing your clients with speedy and economical delivery options. People are more inclined to buy when they realize that the firm will deliver the order to their door in the lowest amount of time. As a result, in order to give a wonderful shopping experience, you must offer consumers the option of home delivery.
User advantage: In certain cases, internet customers are willing to spend a greater price to have a product delivered swiftly. They may get their purchase within the time range specified during the checkout process thanks to shipping choices in your mobile e-commerce application.
8. Safe Payment Method
Customers should have a variety of payment alternatives while using your e-commerce app. People will only trust known methods and app features since the payment procedure entails disclosing personal and bank account information. Users of Western mobile e-commerce apps are used to paying using mobile wallets such as Apple Pay, Google Pay, Amazon Pay, PayPal, Samsung Pay, and others. The majority of Asian consumers are used to a payment mechanism known as Cash on Delivery.
User advantage: Users are more likely to finish a transaction and return to you if they can pay quickly and securely. Furthermore, the usage of one-click secure payment enhances the frequency and amount of transactions.
9. Product Display
A product page must have complete product information, including pricing and images. It's also important to create a good UI/UX experience and simplicity of usage.
The product gallery is where most consumers make their final buying choice. Some clients prefer traditional shopping since it enables them to better evaluate the desired goods. Their issues, however, may be addressed by thoroughly describing a product using images from various viewpoints and circumstances.
User advantage: The product gallery allows consumers to assess the goods from many viewpoints and feel more secure in their decision.
10. Customer Service
Because you cannot engage with your clients face-to-face, the online buying experience varies drastically from the conventional brick-and-mortar one. E-commerce customer care through chatbox, email, or phone allows you to interact with your consumers and resolve their concerns online. You may also enhance your customer service by providing a callback to help consumers right away or at a predetermined callback time.
User advantage: Your consumers may be certain that they will not be left hanging. Customer service ensures a smooth user experience and helps customers feel secure while buying with you.
Conclusion
In this article, we discussed the most useful functions of an e-commerce mobile app that may help a company attract more customers and boost sales. Outsourcing your application development to actual experts that have competitive knowledge of the newest eCommerce development services is a good choice if you have a unique concept but don't know where to start.
Author Bio: Albert is a well-rounded content marketer. His experience in digital marketing techniques led him to help entrepreneurs to achieve maximum ROI results for their businesses through effective content strategies.