If you've decided to build a website for your business, you have lots of options for how you can go about doing that. However, the decision to build your website based on a template is a good one, according to sites such as ETRAFFIC Web Marketing. There are many reasons why building your site with a template is a good way to go, and we'll discuss a few of those reasons here.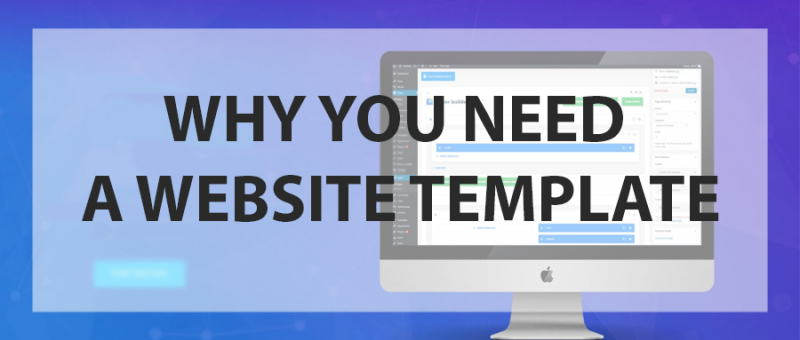 It saves time
Getting a business off the ground isn't easy. For the most part, time is something that is in short supply and if you can find ways to save time without compromising the quality of your product, why not? Using a template does just that. You can either use a WordPress themes market (or other template platform) and revise it to meet your needs or you can look for a template that is as close to what you're looking for as possible, reducing the amount of time you'll need to spend revising. In either case, this will save time over designing your website from the ground up
It saves money
For an affordable price, you can roll out a fully designed website that looks professionally designed. In addition to that, however, if you use a template and learn how to revise, update, and manage the site yourself, you won't have to pay a webmaster each time.
Sleek finished product
By their very nature, websites are complicated to design. There are lots of moving parts and if you don't know what you're doing, there is lots of room for things to come off the rails very quickly. When you use a template, you essentially know from the outset what your site will look like (while still maintaining the ability to customize template if something doesn't quite work for you.)
SEO assistance
Any website owner knows how important it is to optimize your website for the search engines. These days, several popular template platforms are including with their platforms search engine optimization options, which allow you to optimize your site as you are putting it together. This goes a long way toward helping your website hit the ground running in terms of exposure.
Ease of use

Even if you've never built a website before, you can easily do so with a template. There's no need to know any coding. Note that this isn't necessarily the case with all template platforms, so it's important to shop around for one that meets your needs and level of experience.
Instant gratification
If your site is being built by a webmaster, you'll have to wait until he/she's finished the project in order to launch your site. As you're likely not the only person for whom that webmaster is hired to create websites, it could be awhile before your site goes live. When you use a template, you're in the driver's seat and can decide when the work gets done.
These are just a few of the reasons why using a website template can be beneficial to your business. Even just looking at these factors, however, it's a pretty compelling argument, isn't it?