Most, if not all, organizations are adopting the use of technology to boost their businesses. Both large and small-scale businesses are transitioning to more than just having physical stores, but also establishing electronic or digital stores. You will find a lot of business websites now advertising or marketing an array of products and services. Websites have grown to be a useful addition not all for profit-making businesses, but also non-profit making organizations such as governments. It is a great way of letting the world know what you are doing. While there are a lot of web designers that can create a simple website for your enterprise, forge web design has established itself as one of the best in the market for this particular business. Here is why a web design matter.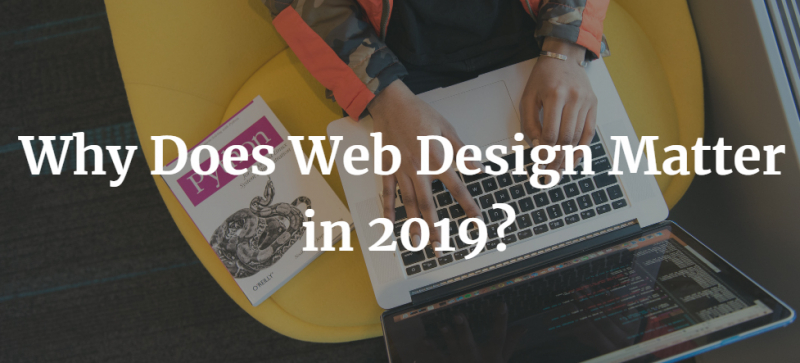 Good First Impression
Once you get your business online, your website is the first interaction that visitors and potential client have with your business. It is from how you present the content that these visitors will judge your business. You might have amazing products or services, but visitors to your websites don't know that. If you want to have them go ahead and check your products, then you will have to impress them via your website. An appealing site will encourage visitors to spend some more time on it. If it is unappealing, then you might lose some potential clients.
Navigation
Navigation is another essential element of web design. Web visitors do not have a lot of time trying to figure out what your website is all about. If your layout is complicated and difficult to get through, your visitors will just move on to another easier to navigate the site. You need to have a designer that keeps your site's navigation as simple as possible. Visitors and potential client will spend more time and maybe even contact you if they can navigate easily.
Helps in SEO (Search Engine Optimization)
Designing a website and having it online is not enough for your enterprise to get the importance it needs. You have to work on your SEO to have your site rank high on search engine pages. Intuitive design plays a vital role in how you incorporate your SEO. The manner in which you set up your content determines how search engine spiders crawl and optimize your site. You need to get it right from the beginning to avoid struggling later on for visibility. In addition to that, the design itself can also influence your site's visibility depending on how you set up your code.
Build Trust with Potential Customers
Your existing clients won't bother much about your website. However, new clients will want to see something they can trust. If your web design is shoddy, visitors will not trust your enterprise. If they fail to trust your site, then most probably they will not make a further effort to reach out to you. Your site's design should be not only aesthetically pleasing, but also professional.