A VPN (virtual private network) is exactly what the name implies, achieving 2 important things for users:
Cloaking and encrypting the internet connection
Manipulating the IP address
The use of a VPN tends to slow down internet connection speed by up to 50% but this can still be useful in various situations. Here are some of the most common uses you may want to know about.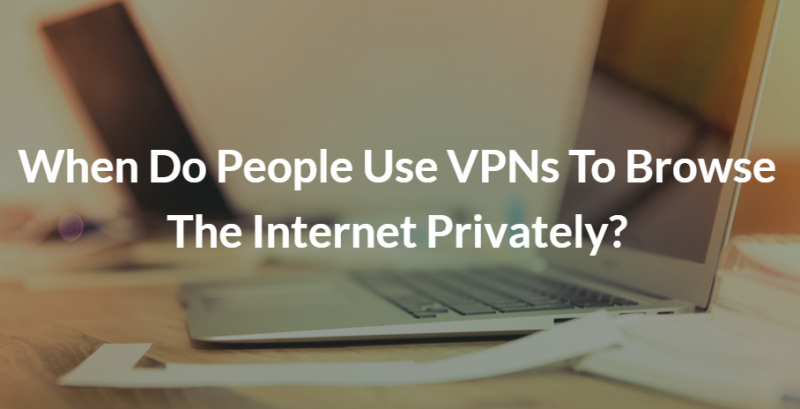 Streaming Netflix Content While In Another Country
The major streaming providers like Netflix and Hulu will only broadcast specific content in specific countries, with the USA having the highest library. Most of the shows are actually blocked in regions like Asia, Europe, South America and Canada. The VPN service allows you to modify the IP address of your computer so the streaming provider thinks you are in the US. You can even configure many modern TV sets to work with a VPN.
Privately Using P2P Websites
Music and cinema associations hate P2P file sharing websites because of legality problems and profit issues. MPAA does all that it can to stop users from sharing music and movies on the internet. Offenders are actually caught by agents posing as file sharers while eavesdropping the ISP signal is also a possibility. Basically, even if you use the best torrent websites, you might end up in legal problems. The VPN becomes really valuable for the P2P user. Even if file download and upload speeds are affected, the connection is not identified.
Securely Using Public WiFi
Public WiFi networks, like in a hotel or a restaurant, are huge targets for hackers because connections are much easier to hack. If you use the computer or the smartphone to do anything through a public network, you are at risk. Using the VPN offers the extra security you need. You basically log into the public network first and then your personal VPN. Hotspot web use is then encrypted and cannot be seen by anyone eavesdropping on the connection.
Avoiding Restrictive Networks At School Or Work
Company employers and students have to agree to what is known as Acceptable Use Policy when the internet is browsed. This is debatable and there are huge restrictions that can apply, like stopping the user from checking social media accounts. VPN connections remove the restrictive network and allow you to connect to restricted webmail services and websites. While it is not recommended to violate the Acceptable Use policy at work or at school, if you have to because of a serious reason, the VPN helps you to do that.
Avoiding Content Surveillance And Country Web Censorship
There are many countries where oppressive internet censoring is a reality. The most-known examples are China, Egypt and Cuba. Limiting access to the internet is something that can bother you, especially when you are a tourist. The VPN network enables getting rid of almost all possible censorship restrictions. At the same time, identity is concealed so eavesdropping becomes impossible. Bandwidth is going to be slower but it is still a lot better than having to deal with the authorities for something as serious as this.