So you've spent hours learning how to craft the perfect website. You've designed a beautiful template, written and organized your content and graphics, and now it's finally published. However, it's not getting you as much traffic as you expected. What next?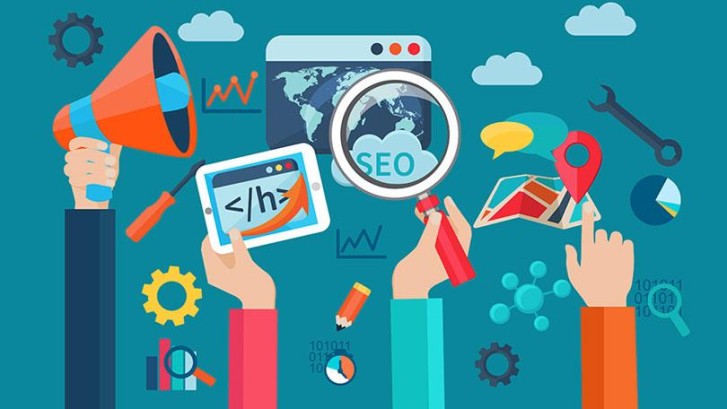 Web traffic is a crucial measure of business growth. It allows businesses to keep an eye on the success of their products, learn from audience trends, and boost their appearance in search engine results. All of this benefits the business by generating more leads and a larger customer base.
You won't reap these benefits with a beautiful website alone. Here's how to get your business growing if you aren't gaining enough traffic.
Increase your SEO Knowledge
Digital advertising and social media are important. However, a majority of traffic comes from search engines alone. Increasing your website traffic is the entire purpose of Search Engine Optimization (SEO). It is the practice of increasing your ranking on search results so that future customers click on your website over competitors.
Understanding the correlation between audience intent and search engine delivery is key to crafting your website in a way that works. Don't focus on constantly funneling money into advertisements. If your content is well-written with the right amount of keywords, your traffic will snowball over time. Good SEO is the gift that keeps on giving.
Perhaps you don't have the time at work to learn good SEO practices. If not, that's okay! There are plenty of professional services available to assist. Take advantage of free SEO audits provided by companies like this SEO Gold Coast agency to see if you need help from the pros.
Build Backlinks
A backlink is a link to your website posted from another site. In this listing, relevant businesses or influencers in the industry will get your business seen by their audience. The more backlinks listed, the more search engines like Google will trust and promote the ranking of your business.
Backlinks also build credibility – you'll create the appearance that your content is being shared by influential people in your niche. Make your content shareable and draw from their audience as well!
Utilize Social Media
It's no secret that one of the best free marketing tools today is social media. Websites like Facebook, LinkedIn, and Instagram are great platforms to promote blogs and other website content. By doing this, you can convert your social media audience into website visitors with paid promotions that are targeted to your niche specifically.
Social media promotion is a great way to share your products with a large audience. You'll also appear in-trend and ahead of the game with competitive ads on all sharing platforms.
Guest Blog
In addition to social media, you can garner quality traffic by having an industry influencer publish a blog on your site. Interviews with an influencer or industry specialist promote everyone
involved. It's possible to ask influencers to mention your business in their own content if you establish a mutual and beneficial collaboration. You'll build relationships with other content creators that fosters partnership, not competition.
Find Your Lane
If your website traffic has slowed, don't panic. There are many ways that you can get your business seen by the right audience again. Perhaps you need to utilize other influencers to find a new and relevant audience. Broaden your knowledge of search engine analytics and perfect your own SEO with the help of professionals to guide you.
Once you find the right combination of what works, your business will pick up online momentum and propel you into the future.