For a stress-free time as a student, it's important to have access to resources that help you make the most of your studies and give you skills that make you desirable to employers.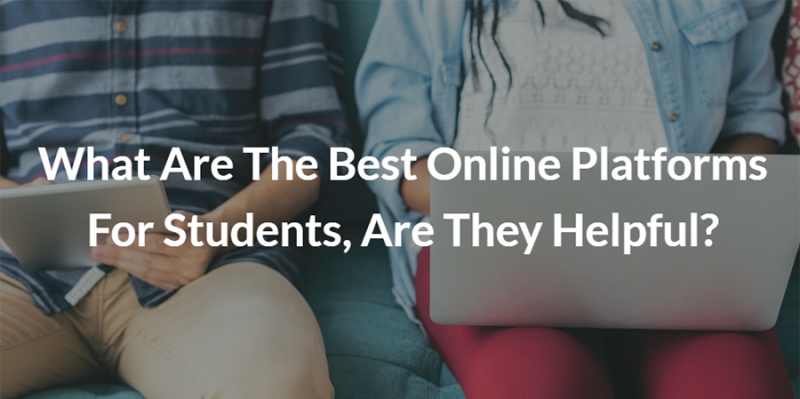 But when you're juggling deadlines and have assignments due, what are the best online platforms for developing digital skills and how can you ensure that you make the most of them?
Students looking for capstone project help may need to consider online resources that can ensure that their work is of a high standard and draws on a team of experienced experts. However, you should note that many schools spy on their students so you should be careful when using external services for helping with assignments.
Here's a run-down of some of the resources available to help you make the most of your studies and ensure that you submit well-written and extensively researched assignments.
Remember: It's not enough to just download the course materials. You need to ensure that you find the specific learning method helpful so that you can make the most of it and pick up new skills.
Simplilearn
Aspiring data scientists and people who want to develop their skills in digital marketing can look at Simplilearn, which offers a wide range of courses tailored to students looking to kickstart their careers in the digital economy.
Perhaps you're a student with an interest in gaining skills in software development, cloud development and app development?
You could sign up for an expensive technical academy, or you could look for a free online alternative.<
Microsoft Virtual Academy
Microsoft Virtual Academy could be an invaluable resource, as the tech giant now offers online courses run by experts in a wide range of computing fields, all for free.
With the rise in social media roles across a wide range of organisations and businesses, picking up the requisite skill set to land a job working in social could be a smart career move.
You may already consider yourself to be a pro, but there's always more to learn about the wide and wonderful world of social media, particularly when thinking of how businesses can harness different channels to reach customers through marketing campaigns.
Alison
A social media marketing course run by Alison is a perfect way to supplement your learning and ensure that you're ready to handle everything – from Twitter, to Instagram, Facebook and Snapchat.
Other options on the same platform include spending some time on a tourism studies module, a broad selection of psychology courses, and even a course on supply chain management.
Coursera
If you have some cash to spare it could be worth considering Coursera, which offers a business analytics course for just over 500 dollars.
This will equip students with the skills to work as a business analyst and help them learn how to quickly identify useful and significant facts from large datasets.
There are a wide range of online platforms to help students make the most of their time and pick up extra skills. It's important to find a solution that is adapted to the way you learn and equips you with the skills that make you employable across a variety of different businesses and organisations.