Whether you are looking to expand your business, or you want to present your products and services to a whole new online customer base, you are going to need a good looking website. You can probably remember the days that when creating a website was a fairly simple task, but those days have gone out the window. It is no big secret that the number of the website is growing and will continue to grow, but the truth is that the options for building a website have grown. So, is it possible for just anyone to create a great looking website on their own?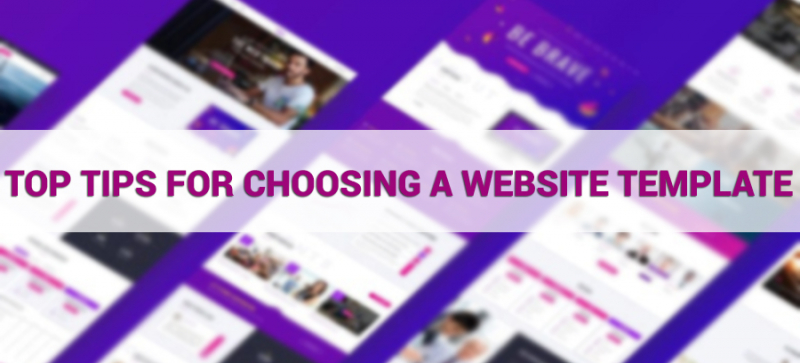 Well, due to the complexity of creating websites website designers came up with a great solution to help the average person build a website, and that solution is a template. Templates are websites that are practically 80% built and just require slight to little modifications such as choosing a background color, adding images, and replacing the text. Basically, your website is already built and you just have to personalize it according to your own needs.
However, you will find that the Internet is full of different templates and choose one to match your website can be difficult. The templates can also include a plug-in for YouTube videos. Below, you will learn some tips from mum mum tv kids songs that will help you when it comes to choosing the right template for your new website.
Deciding The Type Of Website That You Really Want
When it comes to choosing a template, the first and most important thing you really need to do is decide the type of website that you want to build. Every template was designed for a specific type of site. For instance, an e-commerce website will greatly emphasize products with high-quality images, whereas a corporate website will be designed to emit trust. On the other hand, a kids website will be funny with cartoon illustrations and lots of different colors.
Know About The Seller Of The Template
As already mentioned above there are a wide variety of templates available on the Internet and each one may be available through different sellers. Unfortunately, this doesn't mean that every template is going to work perfectly without any flaws whatsoever. This is why it is imperative that you do a little bit of research about the company or person offering the template. Start by reading customer testimonials, so that you can see what other buyers have said about the templates that they provide.
Also, keep an eye on the customer support offering. You don't want to buy a template from a company that doesn't offer any customer support, because what are you going to do if you run into technical difficulties with the template? Also, be sure to figure out whether or not you want to add a video, such as the Row Row Row Your Boat Song, to your website and then make space for it.
Don't Rush Your Decision
You are probably anxious to get your website started and with all the templates available the whole process probably seems daunting. However, you don't want to rush anything, because you will probably end up with a template that you don't want, or a template that doesn't even match the type of site that you are trying to build. Take you time, make careful considerations and do all the proper research.