Mobile advertising has become a necessary part of any digital marketing campaign. Time is just ripe for marketers to start investing in standard user experience for smartphone applications and draw their users on the mobile platform.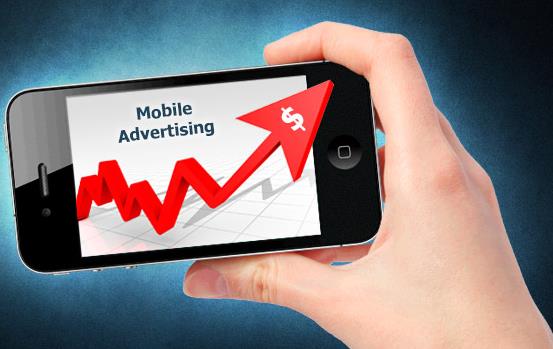 But simply implementing a random strategy won't do; pick the mobile engagement technique that works for your business and has the potential to yield the highest ROI. Check out a few of the most effective strategies to help you ride the existing mobile ad wave below:
1- Keep the Text to a Minimum and the Images to a Maximum
Make sure your ad is four words or less to receive 28 percent more clicks on average, compared to lengthier ads. Now, four words is short, but it highlights the importance of a short and succinct message. Also remember these best practices:
Use images to create a visual narrative instead.
Keep It fast and simple so that it is informative and gets the message across.
Insert action words to deliver better engagement.
Use them to compel the reader to read on, but not at the cost of sentence structure.
Try including the most empathic and powerful words at the end of your tweet or text.
2- Have A Mobile Friendly Website
You need to have a mobile friendly website in order to convert the people you manage to attract. But being mobile friendly is about much more than designing for people struggling to read on small screens – it's about using mobile experience best practices to drive conversions.
Use a platform like Duda, which offers an easier way for agencies to build and deploy mobile sites, to easily integrate mobile-optimized conversion mechanisms like self-service consultation scheduling or "click to call" buttons.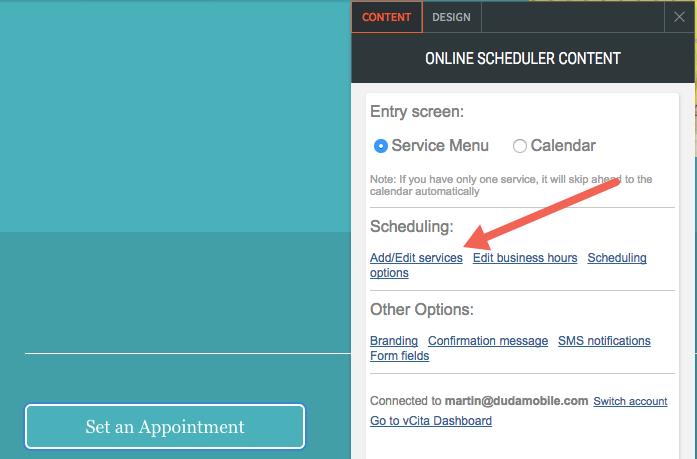 Another huge advantage you can get from Duda is that you can offer your prospects real-time personalized content, with dynamic calls-to-action that appear on the front end depending on parameters like visit history, geolocation, referring campaign or timing.
2- Discover the Power of Contextual Marketing
Do not make the mistake of trying to distract your customers with flashing ads and popups; they annoy and alienate instead. The truth is, customers would rather hear stories that go into the benefits of products in detail.
Create a narrative that draws interest in the product. Include examples. Make the customers feel as if they control the flow of marketing by using their tendency to listen to stories and their natural curiosity. Because contextual marketing is considered content marketing, it is not off limits.
3- Include a Clear Call to Action
Say you do the needful and optimize your ad for mobile. How will it convert those viewers? Include a solid Call to Action, of course!
Devise the perfect CTA that is light on copy and appeals to the viewers' emotions.
Use Text Request to offer a click-to-text styled buttons as your CTA on websites as well as Google search listings, apart from managing sophisticated text messaging campaigns to subscribers.
Ensure the CTA is placed well within the 'thumb zone' – the part of your phone that is easiest for the thumbs to reach, and therefore, is used by most people.
Keep a single CTA within any given space and don't complicate it even if you have the real estate on your ad copy.
Utilize the white space and use a limited color palette. If in doubt, size up, and don't hesitate to play around with the width.
4- Leverage The Power of Video Ads
According to Zenith forecasts, online ads will probably outspend TV ads by $40 billion in 2018. This makes it the perfect time to jump ship from regular ads to video streaming. Use this medium to reach your audience in a format your users are already consuming content in. Plus, help your customers get a better sense of the brand as well as the value, leading to greater brand lift and recall.
Keep the brand logo or app icon visible throughout the entire video to assist recognition.
Ensure the video aesthetics gel well with the app store and are contextually similar to the app itself.
Explore the power of virtual reality to create interactive apps and ads.
Do not let the ad differ too much from the user experience, since it creates a sense of distrust and uncertainty.
Also, shoot the video in a way so that the visual narrative makes sense even without sound. Include subtitles, if possible.
Test numerous versions up to 15 characters in length to find out which one boosts your click-through rates.
And if all else fails, simply use a tool like WeVideo to capture, create, view, and share the video ads you want online.
4- Get Started with Affiliate Marketing
Affiliate marketing is one of the best ways to improve your overall revenue as it leverages the power of networking. Identify and sign up for a minimum of one mobile traffic pop up source. Next, look for mobile offers from affiliate networks. Now, build a fast landing page and optimize it for simple images. Avail dedicated hosting with a Content Delivery Network. Finally, monitor any and all developments that enables users to see thousands of campaigns and landing pages run by the affiliates.
Concluding Remarks
Rather than relying on a single strategy to handle every aspect of your business, utilize a combination of the techniques mentioned above to determine the chances of success for your mobile advertising efforts. If you still haven't prioritized the mobile platform, you need to begin immediately. After all, mobile represents the future and if you follow all the methods carefully, the future looks bright for your business.