If you have an artistic nature and always dreamed about the creative profession, nothing can stop you from trying yourself in different occupations. Remember only one thing: it's never too late to change your life and it's never too late to learn.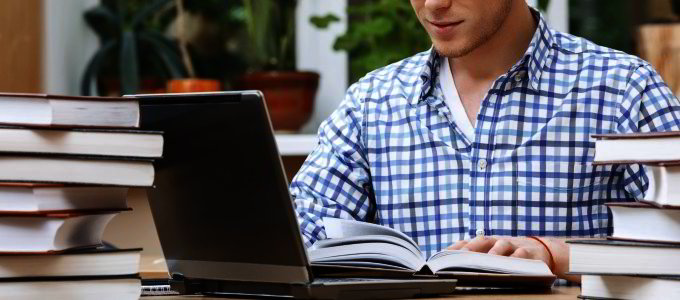 Your education/diploma doesn't matter. Today's web gives us so many opportunities. Lessons, courses, videos, webinars, and so on will tell you about the fascinating things. All you need is a passion to absorb the information.
Do you dream to become a web designer/developer? Well, today we will focus on the task. Right under this text you will find the links to top free web design and development courses. All of them are tested by web community members, so these are trusted resources.
The courses are listed with screenshots and brief descriptions for you to understand how you can benefit from them.
Unfortunately, the main problem with free online courses is that you can't pull yourself together and read all the material, watch all the videos, complete all the assignments on time. You didn't pay for the lessons, so you start to procrastinate, search for excuses, whatever.
Yes, online courses demand tough self-discipline, they are not for wimps. You need to have strong motivation to finish them. But what can be stronger than the increased income, flexible work schedule, interesting challenging projects, new possibilities, etc.
Are you ready to walk that path from start to finish? Then, we are ready to help you. Browse the top 10 free web design and development courses showcased below and select the ones that meet your requirements.
Would you like a small hint? Number one '61 Days Marathon' is a compelling project because it guides you through all steps from learning how to build websites to running your own business & selling your projects. That's awesome, isn't it? 
Your web design studio in 61 days – free marathon from TemplateMonster
A very interesting project starting on the 26th of September (you can still enroll!) The lessons from leading web design and development company will teach you to build websites professionally, set up & manage teams of developers & designers, get along with clients, keep up with the legal aspects of running your own business, and of course sell your products. The courses include practical tasks each participant must complete. Every finalist will get a costly prize from TemplateMonster. Actually, you will launch your own web design and development business in 61 days. It's a real opportunity to take full control over your work, income, schedule, and lifestyle.

Free online wed design courses from Alison
Alison offers free development courses on a variety of crucial skills for building your own website. Previous web design experience is not required. For instance, you can take a course in web design, learn how to build a web business in 21 days, get to know how to create your first website, improve your skills in web business development and marketing, learn HTML5, CSS3 & JavaScript, program in JavaScript application, and much more.

Free web development courses from The Odin Project
The website gathered best free resources in one place and grouped them into the courses, so you don't have to waste time doing it yourself. They also created projects to build along the way so you can really learn the material and boost your portfolio. The courses are designed to be completed in order, so it is recommended to start from the top and work your way down. The course consists of 7 steps: Introduction to web development, Web development 101, Ruby programming, Ruby on Rails, HTML5 and CSS3, Javascript and jQuery, Getting hired as a web developer.

Teach yourself to code from Bento
Bento takes someone who knows nothing about code to being ready for the interview for a junior development position or internship. Whether you've taken a jab at it before or know nothing about web development, Bento has chosen all the tools you'll need to succeed. They focus on the practical skills of web development. Bento also fits for those who want to fill the gaps in the skills they already have. There are a lot of "recipes" on how to code, but Bento will teach you the concepts you need for true mastery. Learn the things that a lot of tutorials simply can't capture. Bento will teach you the concepts to fill in the blanks.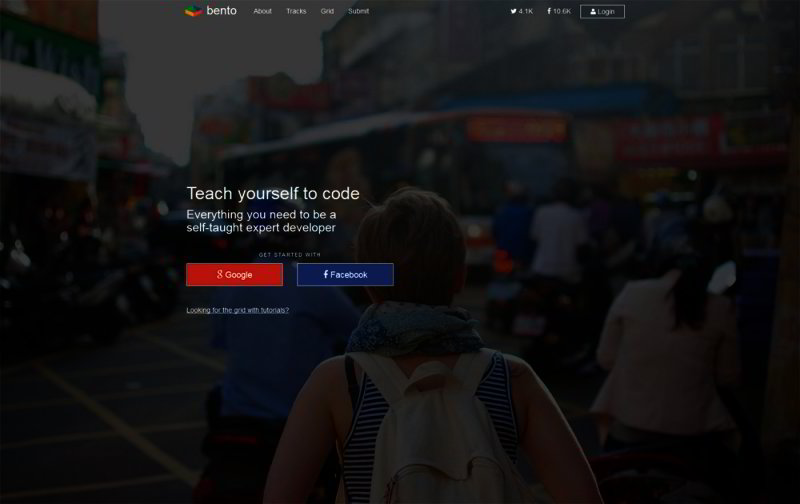 The resource offers free and priced projects. The free ones are: Create Bootstrap Landing Page + Mail Chimp + Wufoo + Viral maketing, Learn Ruby on Rails and Wistia APIs by cloning Code4Startup (Newbies), Build Etsy mobile app with Ionic and Angular, ReactJS for Newbies in just 1 hour and others. On Code4Startup you will learn to code by creating real life startups.

Here you can learn to code websites, apps, and games. The website offers a free trial. Choose the courses that will help you reach your goal. They have classes for web designers, web developers, and software engineers. On Code Avengers you learn by doing, then build your portfolio and achieve your goals. The Code Avengers team is dedicated to helping you get there faster.

Learn to code interactively Codecademy
Codecademy mission is to build the education the world needs – the first truly net native education. They take more cues from Facebook and Zynga in creating an engaging educational experience than they do from the classroom. Here you can learn to make websites, learn Sass, deploy a website, learn JavaScript, learn Rails, learn AngularJS, learn ReactJS, Ruby on Rails authentication, learn the Command Line, earn Git, learn SQL, learn Java, HTML & CSS, JavaScript, jQuery, PHP, Python, Ruby, learn APIs, etc.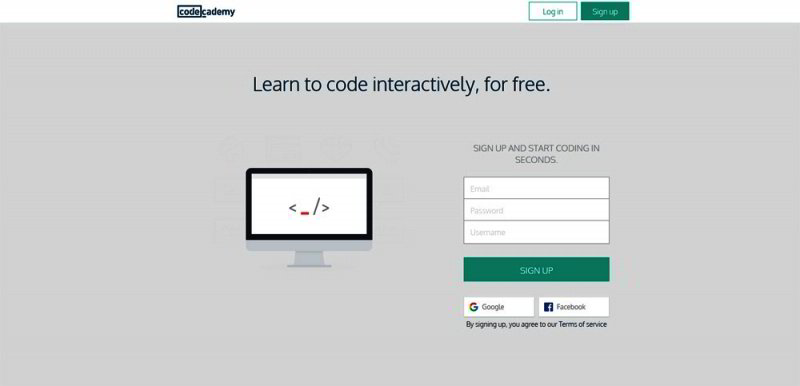 The most engaging game for learning programming from Code Combat
They started CodeCombat to give learners the feeling of wizardly power at their fingertips by using typed code. As it turns out, that enables us to learn faster too, way faster. It's like having a conversation instead of reading a manual. Code Combat wants to bring that conversation to every school and to every student, because everyone should have the chance to learn the magic of programming.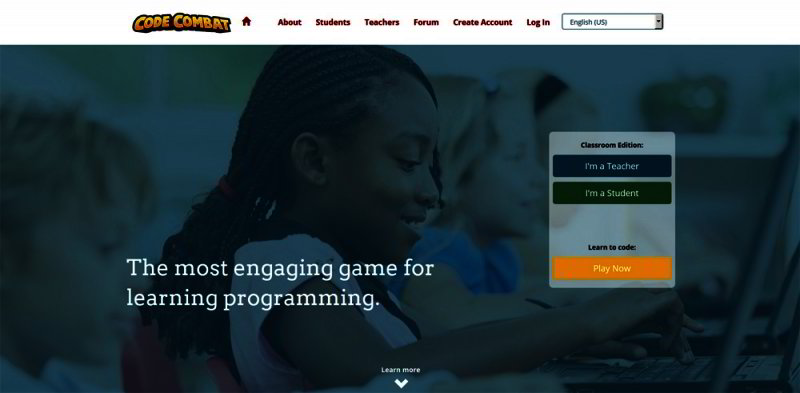 Computer programming from Khan Academy
At Khan Academy you will learn: JS drawing and animation, how to use HTML & CSS to make webpages, how to use SQL to store, query, and manipulate data, 3d graphics, button menus and scrolled games, how to combine JS, ProcessingJS, and mathematical concepts to simulate nature in your programs, how to use HTML/CSS with the JavaScript DOM API to make your web pages interactive, how to use jQuery, and much more.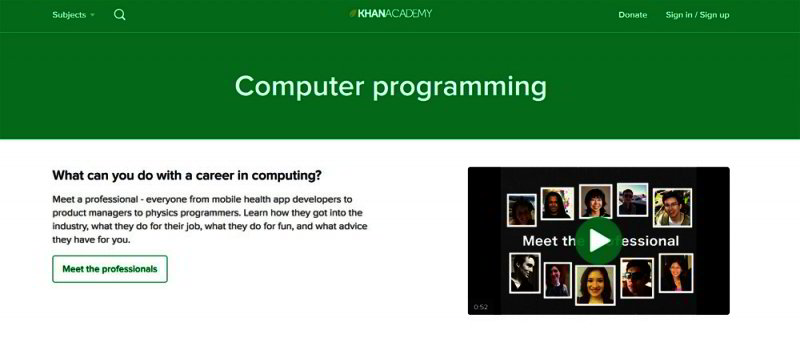 Program your career from Coder Camps
With Coder Camps you get the skills you need to become a full stack software developer in just 12 weeks. All their immersive courses include Coding From Scratch as a prerequisite. They offer a variety of ways for their students to attend. At Coder Camps they focus on providing the options, tools, and environment that will allow you to achieve your Goals.

We hope this list was useful and you have picked the course that's right for you. We wish your patience and best of luck in your efforts.
P.S. We will be happy to hear from you. What do you think about free online learning? Are you going to become a web designer/developer and which course did you choose? Your comments are welcome at the comment section.
CYO!