As the new covid-19 pandemic is still in effect, many companies have had to adapt to the new working schedule. This new normal includes working from home. Some companies even go a step further and organize partial remote working to maintain a safe social distance.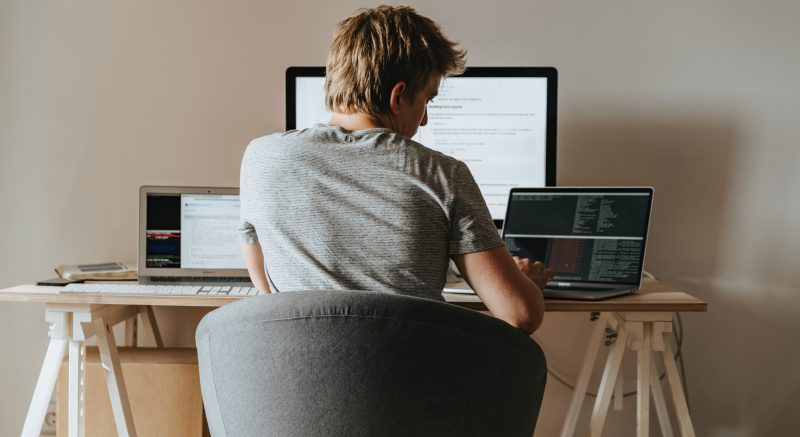 When we're talking about designers and developers, communication is the most important for a successful project. Without adequate communication, the project will end unplanned and will be very frustrating for all members.
The developers will not be able to match their coding well enough to the desired visual style and design. While on the other hand, it will be difficult for a designer to create even the design elements as they are needed without communication.
These elements, in normal times, could be easily overcome with a few critical meetings at a conference table. However, since the pandemic and remote working are the status quo now, even the slightest communication mistake can lead to a stressful environment.
Of course, to prevent that, all members of the team need to react. Developers, designers, and managers must have adequate strategies to improve communication.
This article has prepared some great tips for all team members to make everyone more productive and thriving in the project.
Treat your home as an office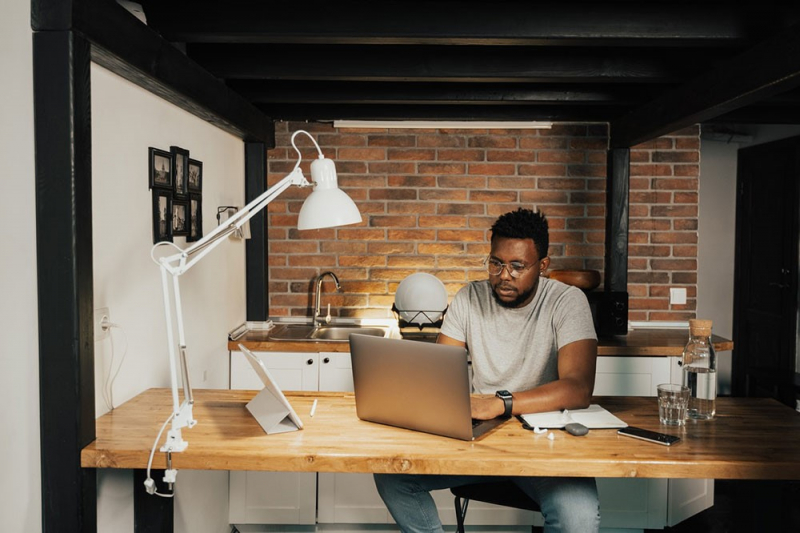 When you work from home, you should maintain professionalism. This means changing some minor things in your routine that will have a significant impact on your job.
Don't work in your pajamas because you'll feel like you're still sleeping. An adequate suit will give you the feeling of being really in the office.
The focus should be on the task, not around looking and being disturbed by your family. It's hard to hold attention while someone is there, so it's advisable to isolate yourself while working.
Also, many people sit in their sofas while having a conference meeting. That is a big minus for employers. Treat your house like an office, sit at a table and look professional.
Make a consistent routine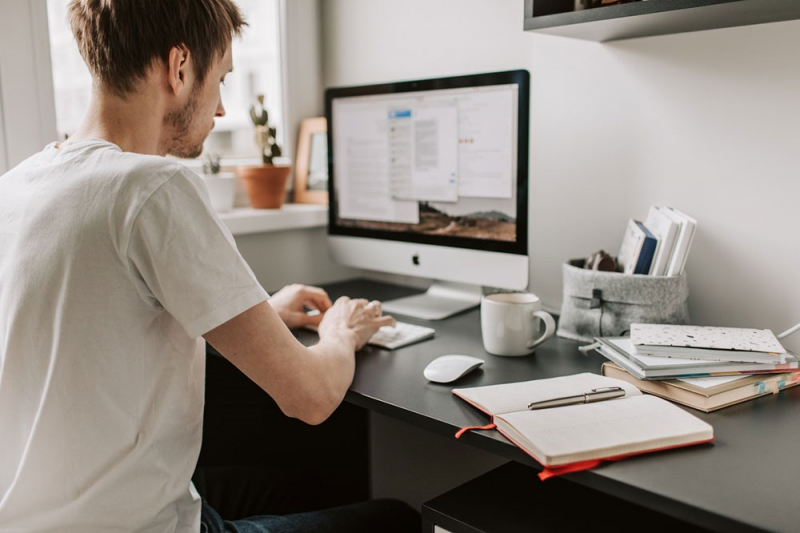 The most significant advantage of remote working is that you can organize your time yourself. The problem arises when that time is disturbed.
Try to find you an ideal time to work. Beginners mostly take the same schedule they had at work. Organize exactly so that you have time for a lunch break, work, and rest.
When you follow the schedule you set, you will be much less stressed. Not only will you get all your work done for that day, but you will also be rested well enough. Consistency is the key to a great routine.
Don't miss out on meetings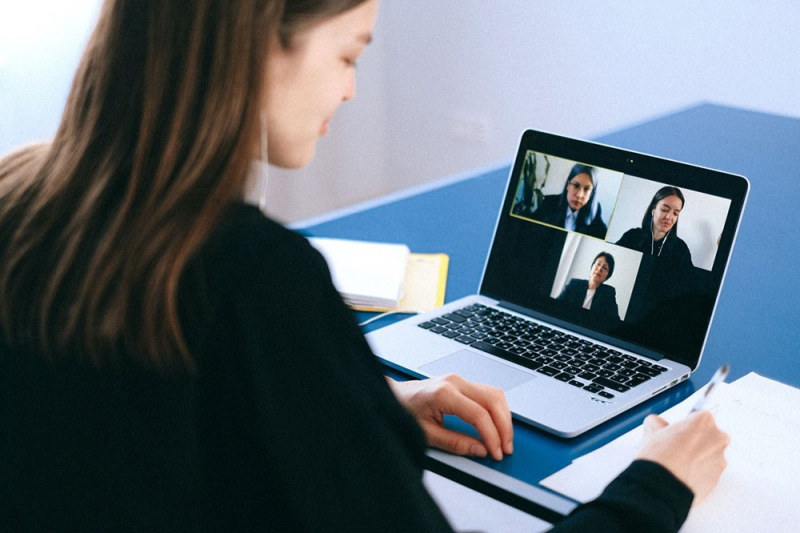 Meetings are very important when talking about remote working. You already spend enough time outside the work environment, and you need to have discussions regularly.
Road-to-face mythical roads can bring a lot of benefits to working. Colleagues can give criticism and advice to each other, as well as consultations on further work.
Not only is it a more straightforward way to communicate, but it's also fast. You will save a lot of time on face time, rather than sending messages and potential misunderstanding. Use Calendly or one of the many Calendly alternatives on the market like Amelia, the WordPress booking plugin, to set up meetings easily. Zoom does wonders too.
Separate family and work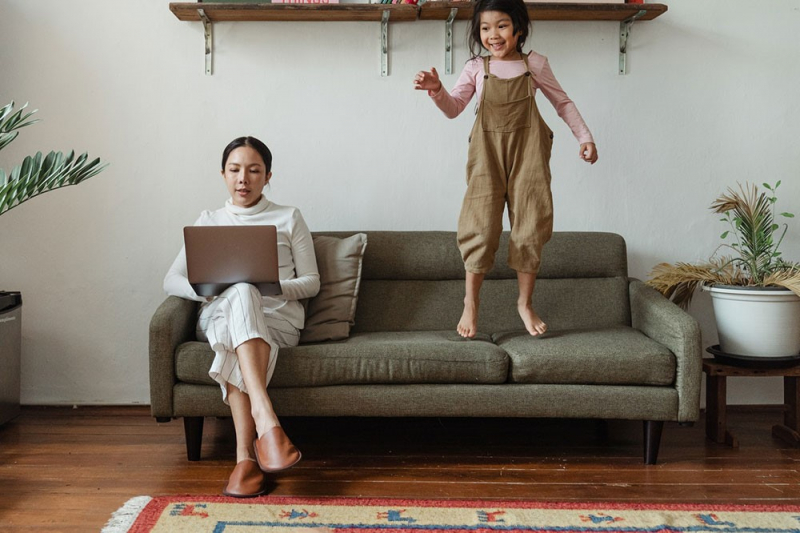 Working remotely is not always easy, especially if you have a family that is constantly at home. In most cases, family members do not understand that you work in your room and that it is your job now.
It is essential to let them know that this is your new job and to take you seriously. If they have any requirements, finish it before or after work.
Communicating with family while working can lead to decreased concentration and poor results. That is why it is always advisable to separate work and family.
Have your own working space


Perhaps the most important item on this list is the working space. You can't wander around the house and work where it's convenient for you.
This will make it difficult for you to gain a routine, and you will have worse results. If you want to make progress seriously, you have to have a particular room to work with. It can be any room, as long as it's not one where you do everyday things like a bedroom.
Many people may have to come in and out of the room to finish something, thus disturbing you. Here are some interesting places in the house where you can make a working environment:
A spare room
Storage room
Some part of the basement
Home office
Lounge
Have time for inspiration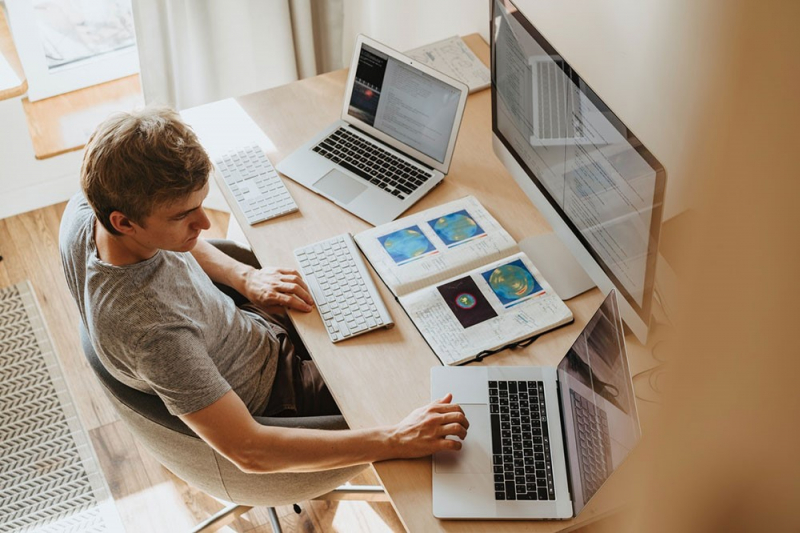 Keep in mind that developers and designers do not have many things to inspire them when they are at home. When you are in the same space every day, there can be a lack of inspiration.
So we suggest you take one part of the day and set aside just for that. Watch some interesting content on the internet, according to your profession and topic. If you're a designer, look at some clean-looking websites.  If you're a developer, check out what others have uploaded lately on Codepen. If you're a UX designer, check out case studies from your fellow peers.
Keep your mind and body healthy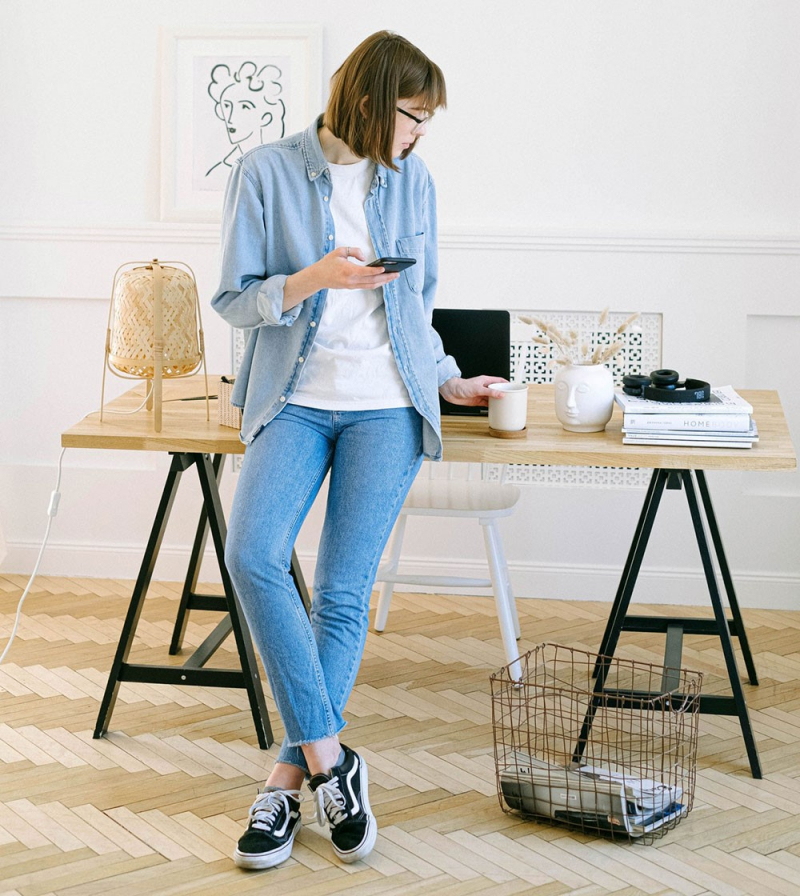 It may be hard work for you, but in the end, the most important thing is health. Do not sit on chairs for very long. Walk for every hour or two so that your spine does not get hurt.
Buy yourself an inventory in which you will be comfortable. Drink plenty of water while you work to stay hydrated. The job in these cases can always wait five to ten minutes, but it will mean a lot to you in the long run.
You, as a remote worker, are now part of the digital world. The advantage you have is that there are many tools to make your work easier.
Sometimes it's better to save time using a few tools, to have time for other more important things. We have selected a couple of them that will help you achieve the desired results: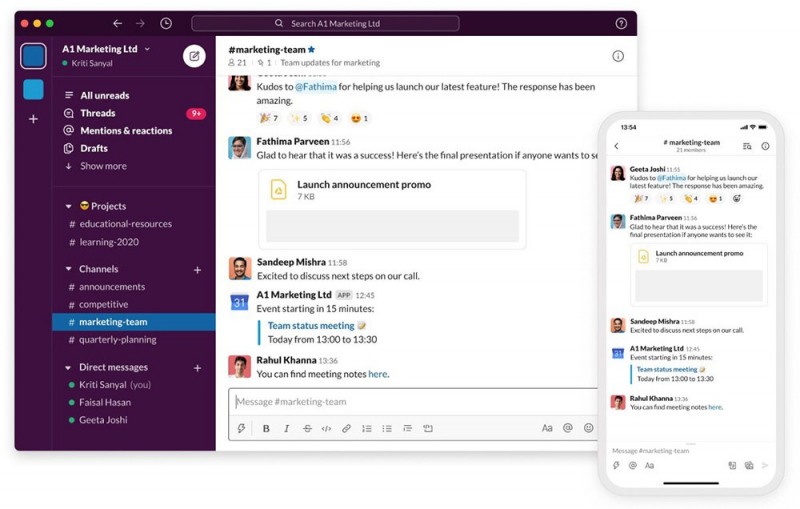 Slack is one of the most popular communication applications. You've probably heard of it, and it will help you a lot if you are a developer or designer.
You no longer have to use multiple applications at once. Slack has everything you need to better communicate with your colleagues, especially with all the integrations they have in place with various apps.
The best thing is that you can link different things like a calendar, a Dropbox account, etc. If your communication comes down to text messages with your colleagues and nothing more complicated, then the Slack app is incomparably above its competition.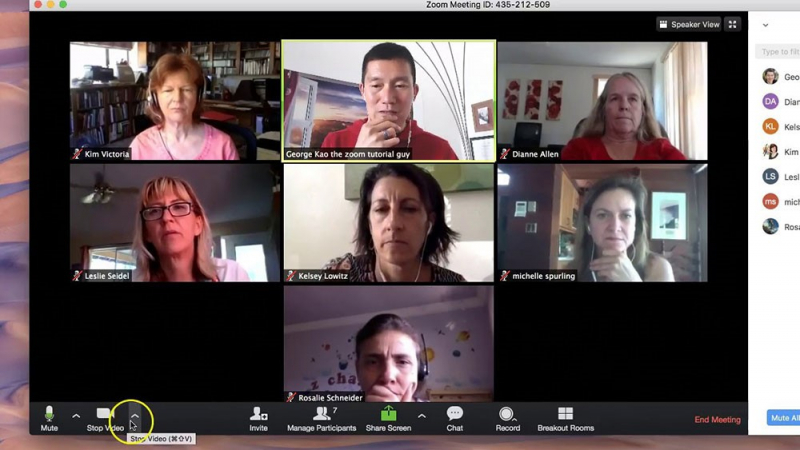 If you want quality video calls with your colleagues, then this is the best choice. It has a lot of interesting and useful features such as:
Share screen
Breakout rooms
Polling
Group calls
This application has experienced great fame in a relatively short time. It justifies it with its quality and services. It is very easy to use, and once you try it, you will not be able to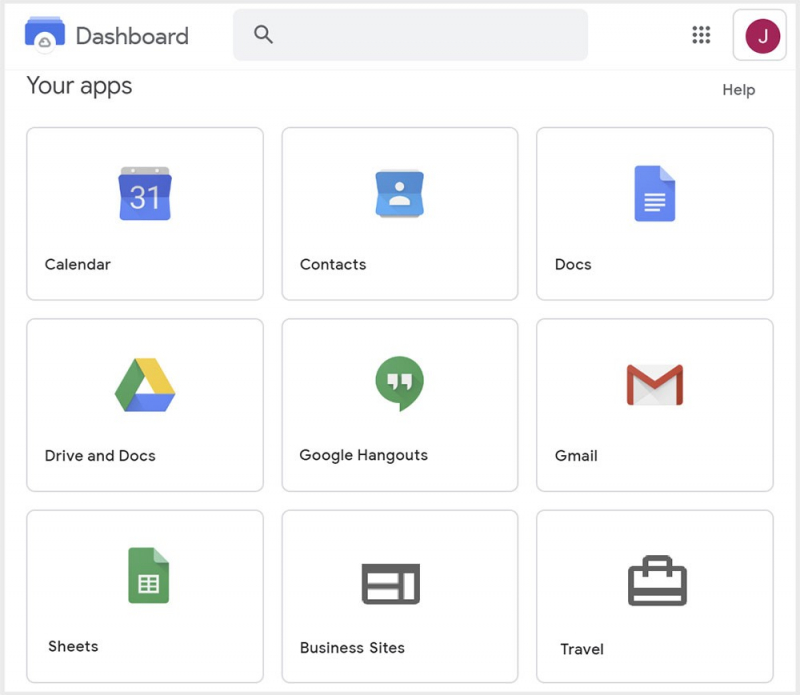 Make all things easier to read. With this application, you will be more organized. As we discussed above, the organization is crucial for progress.
No matter how many files you have, G Suites will put them together nicely, so you know everything is in place.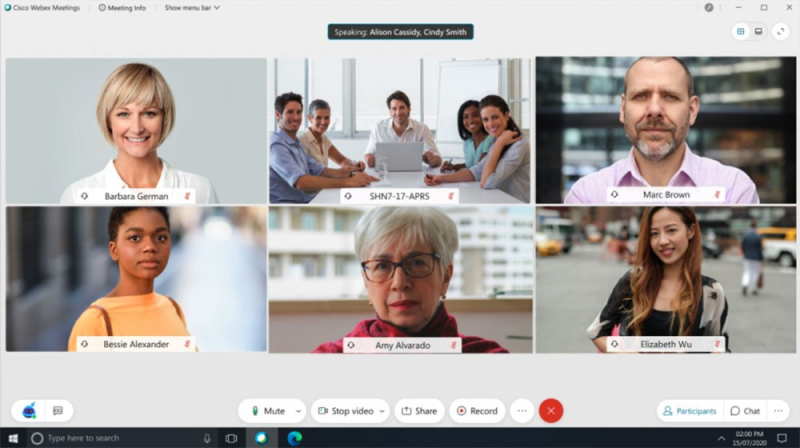 This application has similar features as Zoom. The difference between these two applications is that zoom is more user-friendly.
Webex is better if your protection comes first. In an environment where you have to hold extra secure conference jobs, Webex is the proper application.
If we had to choose between these apps which is the best, it would be a draw. However, it is up to you and your preferences to select.
Some organizations communicate with each other only through messages, and some prefer video conferencing. Whatever you choose, you will certainly not go wrong.
Designers and developers need to have good communication, and these applications will help them achieve that.