The current age of the internet has forever changed humanity in many ways. The number of activities that can be carried out from a computer, or even with a Smartphone, are incalculable if you have an internet connection. Although most people do not think about it, many of the web pages that they usually visit daily have a huge programming work behind them. Today many digital alternatives make this task simple for anyone; however, the most popular and easy tool to use is WordPress. This system allows any user with a minimum of knowledge to have great control over the content of each website. Since 2003, it has been one of the most used programs worldwide, and at least 28% of existing sites are stored in it.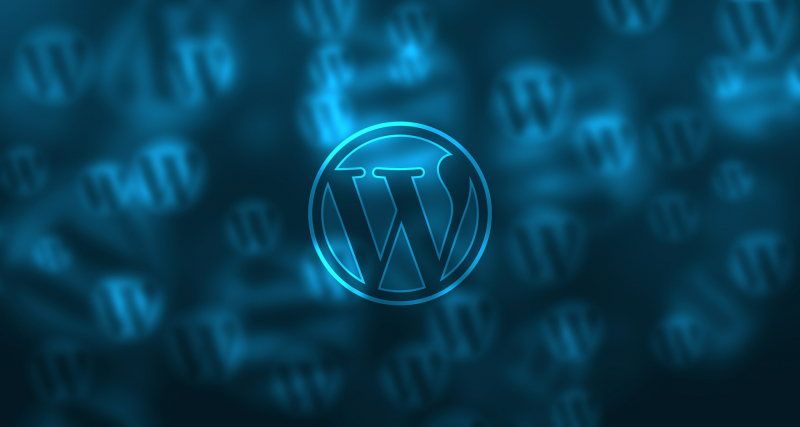 To summarize, WordPress is what is known in the digital world as a Content Management System (CMS), which has the additional advantage of being open-source, so that any user can modify its source code. This, in addition to its ease of use, is its main attraction, since it allows the development of internal tools within the software to adapt it to multiple situations.
Anyone who has worked with it at some point will know part of its tools, especially the customization tools. However, the vast majority of users who use WordPress are not fully aware of its potential, as they are only limited to the most basic functions.
The truth is that WordPress can be used for many more things than meets the eye because it is much more than a simple content manager. This system has the objective of being a whole database with which you can work, manage money, and even boost your social networks. Today you will learn about some very interesting functions that offer a greater range of possibilities when working with the internet and managing a website.
E-commerce site – the perfect option to start your store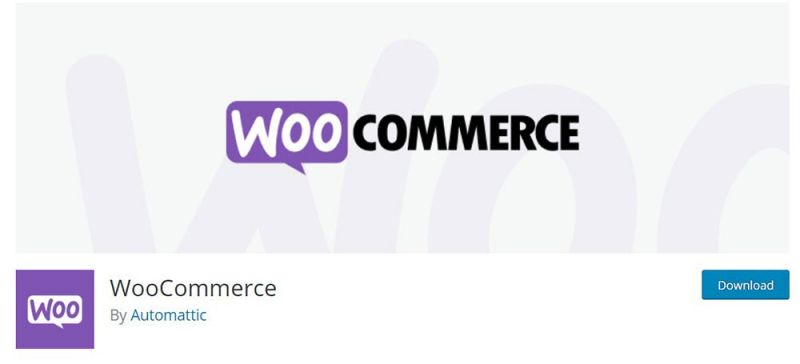 https://wordpress.org/plugins/woocommerce/
Many entrepreneurs and merchants seek to adapt as best they can to the new times since advertising or selling products in physical stores is outdated. This is why they have adapted to the internet to offer their products or services around the world. Now, it turns out that WordPress is a very good option if you want to manage a sales website, since it has several tools that help with transactions, the visualization of what is being sold, among other things.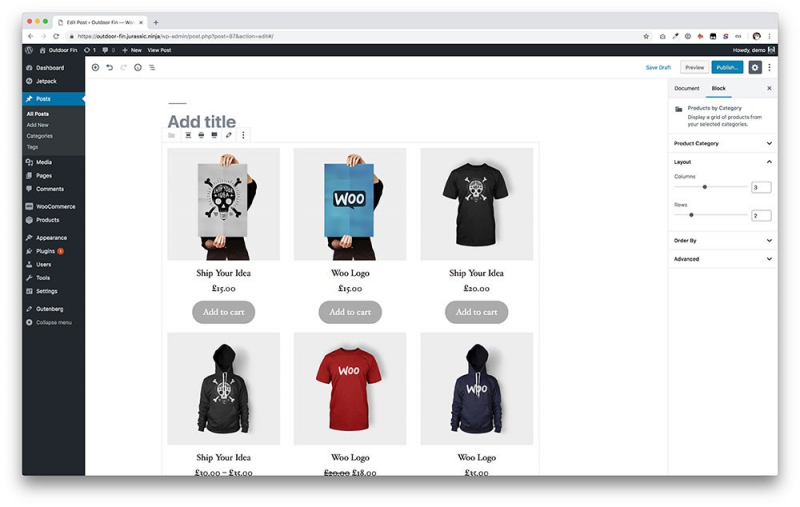 One of the most used tools for this is WooCommerce, which offers various options to manage online businesses. Among its main features is the integration with different payment processors such as PayPal, although more traditional methods such as bank transfers can also be registered.
WooCommerce even offers package shipping options and a lot of great features so that you simply install the plugin and start managing your virtual store.
Along with it, you can use a WordPress table plugin for comparing products in your store.
WooCommerce is not the only one of its kind within WordPress. If you are looking for alternatives, others with moderate fame are Shopify, MarketPress, or Easy Digital Downloads.
Start a forum – Communities are an integral part of the internet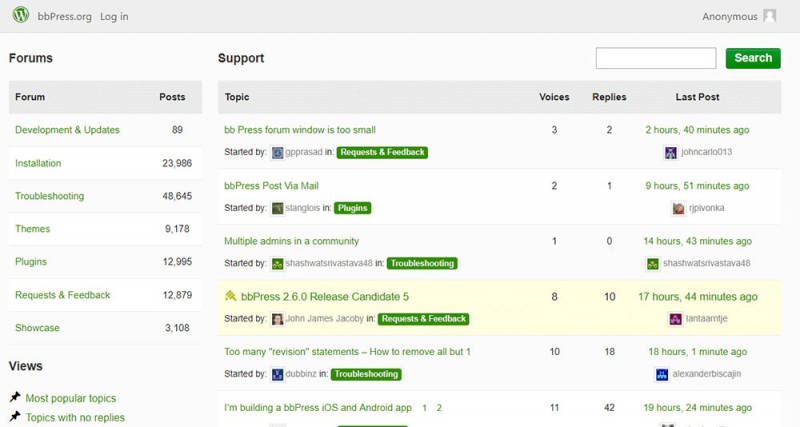 https://wordpress.org/plugins/bbpress/
What can be better than meeting people with the same interests as you? That is one of the many advantages that a forum offers, in addition to offering a space for the resolution of doubts and having close contact with your site's readers. Although it may sound intimidating to implement one, WordPress makes it simple.
Through the plugin known as bbPress, anyone has full forum management at their fingertips with just one click. With this Add-on, you can integrate one of the most used functions on the internet, and you can even complement it with other tools such as Forum Engine, DW Question, and Answer, AnsPress, among others.
Fundraising system – The Best Way to Fund Campaigns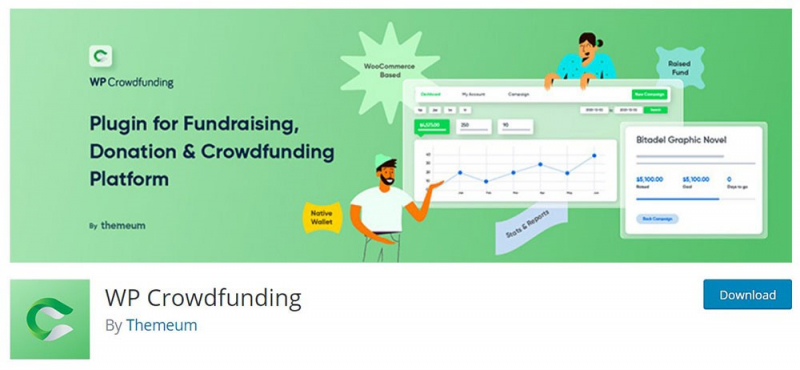 Whether you want to raise funds for your cause, or you want to help others fulfill their dreams and projects, you can easily get the money you need. WordPress, thanks to its WP Crowdfunding plugin, allows you to carry out crowdfunding campaigns of any kind. The best thing is that it has compatibility with several payment processors.
Invoicing – The best way to turn a tedious activity into something a little more bearable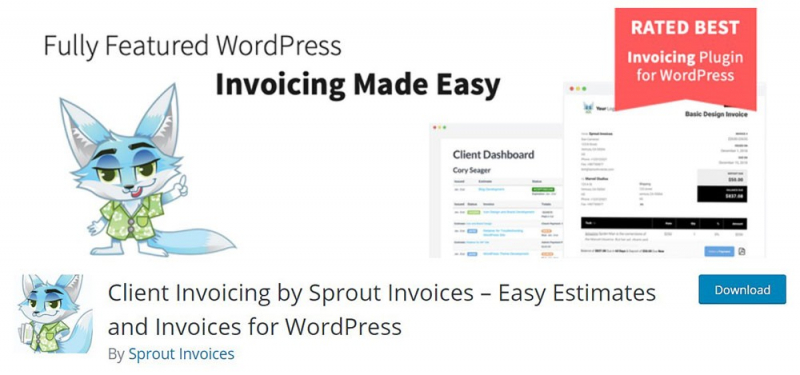 https://wordpress.org/plugins/sprout-invoices/
When buying or selling a product, an invoice must be constantly made to record the amount of money that enters or leaves the website. This results in one of the most annoying activities to do for many people, as it takes a long time to do the whole process. However, to make the task more flexible and thus further improving profits, WordPress has a plugin called Sprout Invoices, which is specifically focused on this task. It offers the possibility of creating specific designs for each product or section, as well as PayPal compatibility.
If you like their offer, you can also buy a Premium version that includes new functions and payment operators.
Customer support – Help is always available to whoever needs it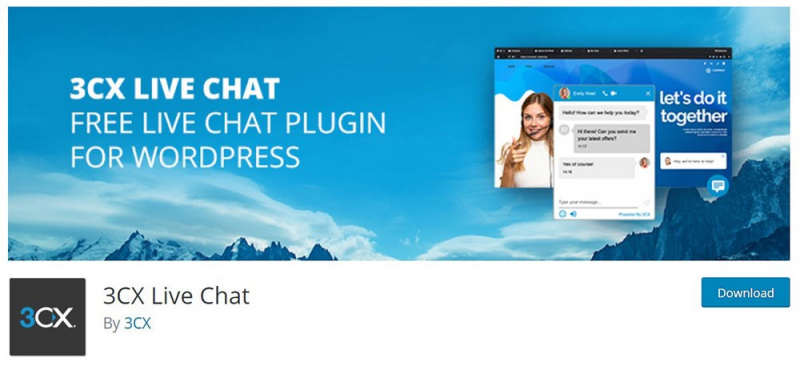 https://wordpress.org/plugins/wp-live-chat-support/
Many people have doubts when entering a new website or before purchasing a product or service, so it is always important to be able to clarify all this to users in the most effective way. For this, WordPress has some very interesting plugins such as WP Support Desk, which works as a database to store responses to a multitude of questions. The website will offer direct answers depending on the type of question that the person presents, taking as a reference the enormous database that was installed.
If you want to create a more complete service, you can also use other add-ons such as Heroic knowledgebase, WP live chat support, among others, thus creating a completely automated and manual assistance center.
Markdown and Keyboard Shortcuts Help you Write Faster – For those who want to work fast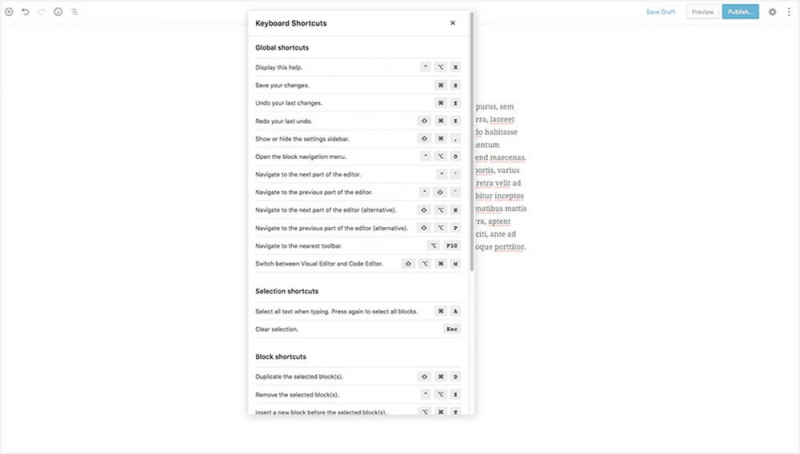 WordPress has certain similarities with many other programs, one of these similarities is the shortcuts for writing. With them, writers can quickly select options or tools with the push of a button. This is a very useful feature, especially when working in HTML, as you can enable the use of Markdown-like formatting shortcuts.
Job Boards – The Best Way To Get The Right People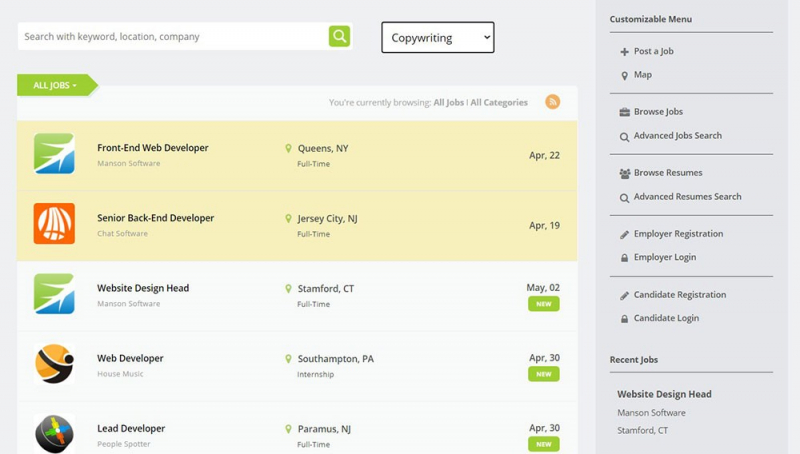 https://wpjobboard.net/
Being the owner of a company or business can be stressful, especially when it comes to hiring. You have to create a good workers' network who are adequately prepared for each position. To better manage all the related to the acquisition of personnel, WordPress has several complements you may find interesting, but the most notable is WPJobBoard. The plugin is capable of integrating with social networks so that your search for personnel extends almost unlimitedly.
As always, this is not the only option. Other less known alternatives, but just as effective, are Jobify, JobEngine, among others.
Social content locker – To protect your work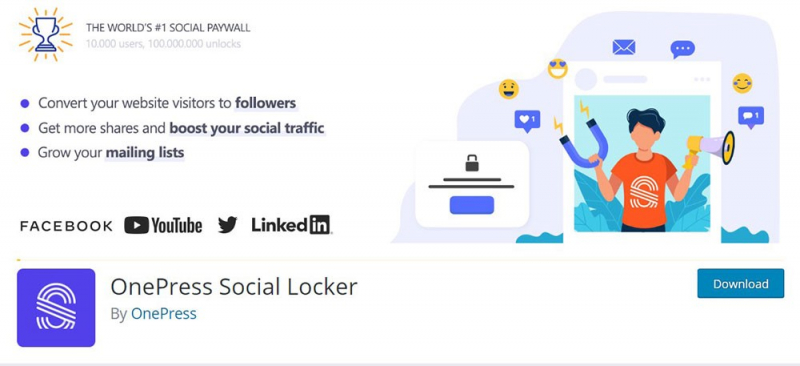 One of the most common users' behavior is to view the content, enjoy it, and then not leave a like or share it. Although it seems like a small thing to them, these interactions help the growth of the website. That's why you can put up a barrier to force people to first leave a reaction before viewing the content. It's a simple task thanks to the OnePress Social Locker Add-on. It will require page visitors to react before they can see your site, be it an image, text, or anything else.
Thanks to its wide compatibility with social networks, the amount of interactions that you can demand is quite wide, so you can grow in multiple networks at the same time.
All these options show that WordPress is a system that came to improve the lives of Internet users, since not only the sites' owners benefit greatly from all these almost unknown functions, they also help the user a lot. In any case, new incredible things will be discovered that can be achieved with this tool, which has managed to change the digital world forever by offering a huge amount of facilities to all those who want to improve and emerge on the Internet.