A marketing plan is a highly important resource for any business. It helps businesses to differentiate the products and services from their competitors and how it will be advertised to the targeted audience. It also serves as a stepping stone to branding direction, sales strategy and establishing the overall business.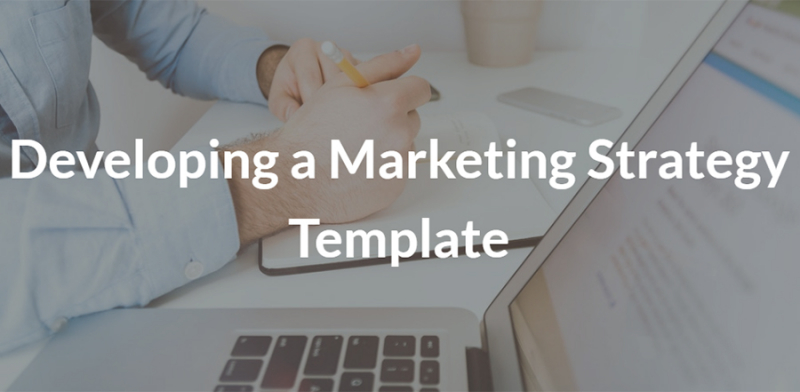 Not all businesses have enough time to develop their own marketing plan this is why they consider outsourcing. However, there are marketing strategy templates available online as well that can be utilized. Here are some things that must be considered before choosing one:
1. Mission statement
A good marketing strategy template will describe the values of company and connect it with goals of the organization. It will identify the objectives, identity and culture of the company. It may even explain in short how the customers, employees and stakeholders will be benefit and how the online business will progress in future to make the most out of their potential.
2. Target markets
This is one the most aspects of a marketing plan. It is important to determine the target market. The money spent on marketing is waste without having a defined group people. A good marketing strategy template may figure out demographics of customers, their needs and interests, their psychographic profile and their digital presence. This would help you foster your online business over a large scale. Having a well-determine target market helps the business to cater needs of their customers in a well-defined way.
3. Distribution channels
This is perhaps the most important aspect of a marketing strategy template. Distribution channels are mediums that connects customers and businesses. It is important think about all possible sales channels. For example, websites, emails and social media platforms may be used for better connection. Many businesses utilize platforms like Facebook and Twitter for better marketing. Furthermore, many businesses tend to buy Instagram views in order to generate more engagement on their posts which ultimately helps to acquire more customers.
4. Pricing plan
Pricing is something that every business must include in their online marketing strategy template. Developing the right pricing strategy will help you market the product in a better manner. It is imperative to calculate the marketing and distribution costs. Measure how much money is being spent on online and offline marketing. This will help you determine the final cost. Setting a reasonable final price of your product and service will help you acquire more customers.
5. Objectives
This is the final aspect that must be taken into account. Think exactly about what you want to accomplish. This may entail specific goals associated with revenue targets and market penetration. Consider your revenue targets, brand awareness, website traffic, sales quotas, increase in customers etc.
The bottom line
Above were the most important aspects that must be taken into account when considering a marketing strategy template. Incorporating all of them would help you develop a strategy that would ultimately result into considerable monetary profits.