Today we discuss the best WordPress products in 2020 but also some related solutions that will help your website do better in terms of SEO ranking, traffic, sales, and overall performance.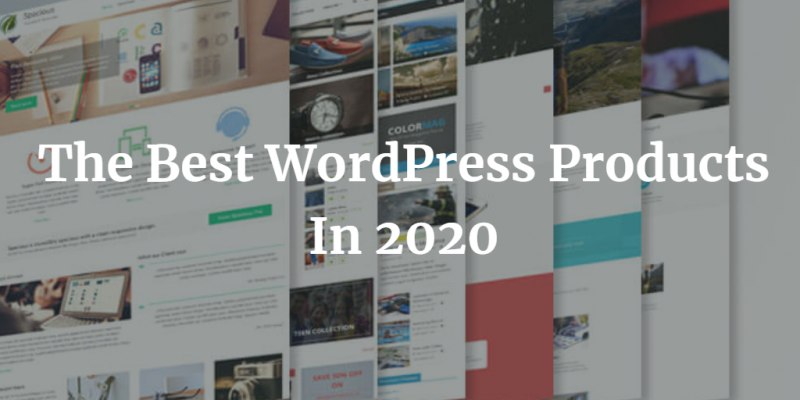 You will find included only stuff that it will help you make your website great.
1. actiTIME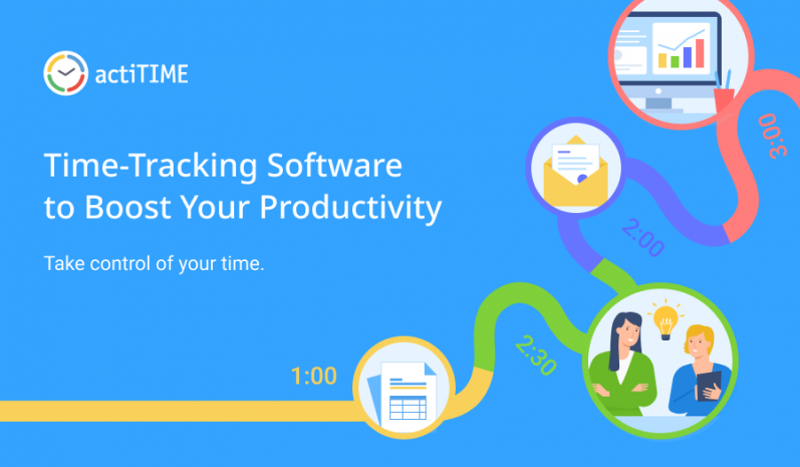 If you're suffering due to low productivity either at work or in personal projects and don't know how to take time under control, actiTIME is an answer to your problems.
This piece of functional timesheet software allows for keeping track of hours spent on diverse activities. However, it isn't just another plain time tracker. With its help, you can organize and break down projects, manage tasks and monitor current progress. In addition, the tool's reporting feature provides users with a thorough overview of data on personal and team productivity, project costs and revenues.
In this way, actiTIME will promote your insight into how well you do your job and assist in analyzing performance trends over any period of choice. With this knowledge, you'll become able to distribute and utilize time much more efficiently than ever before.
actiTIME's rich functionality, flexibility and simplicity make it an excellent choice for both individuals and teams of any size. It may be configured to meet almost every management need and integrated with a multitude of other useful tools through Zapier or API. Needless to say, it's also highly affordable – large enterprises have a chance to enjoy the product at low annual costs, whereas single users and small teams of up to three members can implement it absolutely for free and without any time limits. Sign up for a free actiTIME trial and bring your productivity to the next level.
2. TailorBrands – Logo Maker
TailorBrands is leading the online logo generator scene, having over 14 million users from all over the world. With its help, users created 500 million logo designs, practically as we speak, in each second a new logo is being built.
Millions of dollars were invested in TailorBrands, being a feature-rich, easy-to-use, and impressive logo creation software. The AI-software will do all the hard work, you only need to follow the straightforward process.
There are 6 easy steps:
You start by writing your business name (your brand) and telling TailorBrands the industry you are in – Coffee Shop, Services, Marketing, Design Agency, etc.
Now you will choose the logo type. There are 3 options – Icon based, Name based, and Initial based.
Select your font preferences. You will tell the AI software what you like and what you dislike.
See many logo variations. Pick the one you like most.
Customize your logo. You can easily change the font style, icons, and more.
Download the logo you just created.
It is super simple, and you will be heavily impressed by the design of the logos created by TailorBrands online logo generator.
3. Tatsu Builder– Light Weight Page Builder for WordPress
Tatsu is a super page builder for WordPress that will help you design, build, and launch your WordPress website right away. It is fully loaded with useful stuff that will greatly help you: header and footer builder, pre-made design concepts, over 50 unique widgets, a smart drag-and-drop builder and much more.
In only a few minutes, you will create a professional WordPress website with Tatsu. You don't need any prior experience or design skills.
Use this light weight page builder for WordPress to create your unique designs.
4. Total – The Most Complete WordPress theme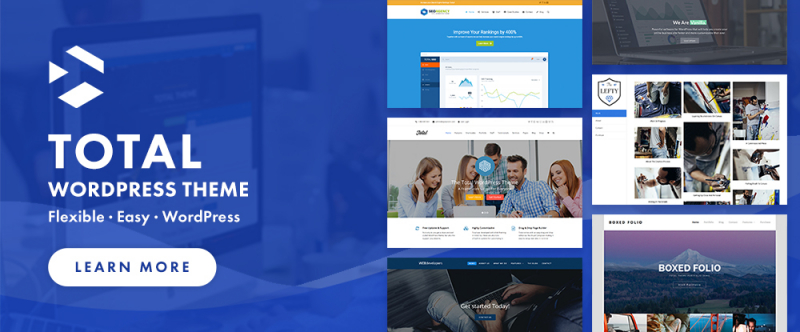 Total is the leading WordPress theme in terms of included stuff, performance, and ease of use. The team behind Total invested tons of money and time to create such a high-quality WordPress theme. From the first touch, you will feel that Total is a premium theme.
It comes loaded with 80+ builder modules, 40+ premade demos that you can install with 1-click, 500+ styling options, and deep customizations. Total also includes premium plugins that are included for free. And even more a brand new Cards module for your posts and archives.
Use Total WordPress theme to create any kind of website you need – Business, One Page, Portfolio, Personal, Creative, Shop, Photography, and many others.
You want the very best for your WordPress website, then use Total.
5. Taskade: All-in-One Collaboration. Remote Team Workspace.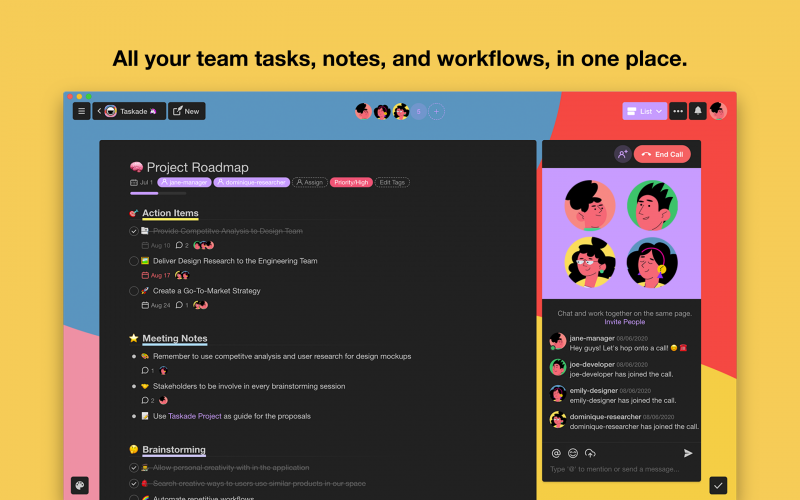 Taskade is a professional all-in-one collaboration platform for remote teams that will help you and your team heavily increase productivity. It is already used with huge success by huge companies like NETFLIX, SONY, Booking.com, and TransferWise, and people from all over the world starting to use Taskade.
Use task lists, mindmaps, and the video chat feature to boost your projects. You have everything you need included.
The platform is loaded with over 300 templates, it is super simple to fully customize, and you can use with huge success to brainstorm ides -> manage projects -> and organize tasks.
Get started with the free plan (100MB storage, Unlimited tasks, Unlimited Projects, and Unlimited Collaborators).
6. Codester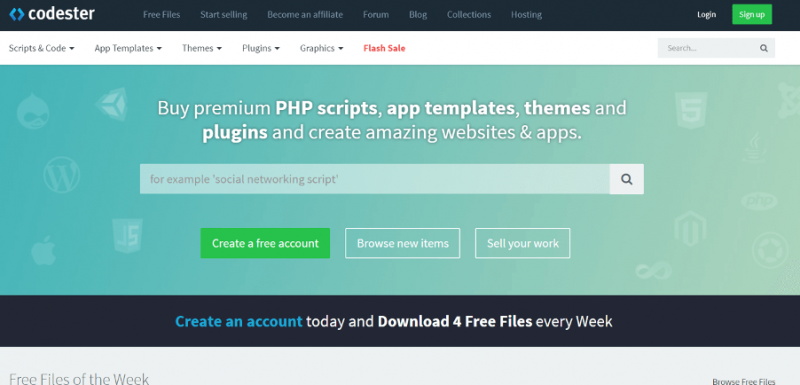 Codester is a huge marketplace filled with tens of thousands of PHP scripts, app templates, themes, plugins, and much more.
Here you will find gorgeous WordPress themes and plugins for awesome prices.
Always check the Flash Sale section where hugely discounted items are sold.
7. FixRunner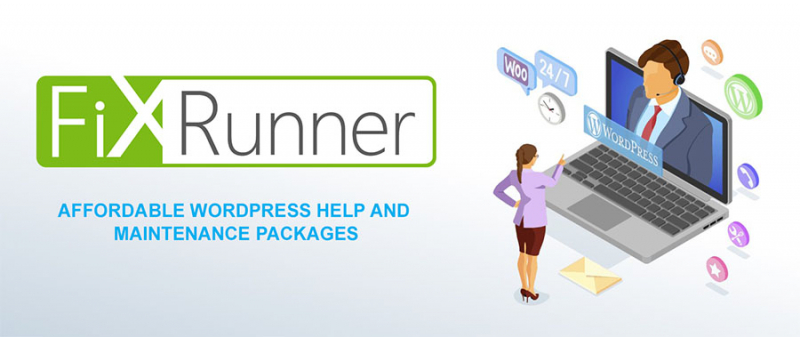 FixRunner is a professional and affordable WordPress help and maintenance service that you can use on a monthly basis or as a one-time service.
These experts will help you with everything your WordPress website needs – Support, Secure updates, Speed optimization, Cloud Backups, Uptime monitoring, and even more.
Let the experts in WordPress take care of your website.
8. Webdesign Toolbox

Webdesign Toolbox is loaded with tons of awesome tools for web designers, coders, and web strategists.
Here you will find the latest web tools in the world, very well structured into categories, including WordPress stuff.
Browse it and pick what you need.
9. Mobirise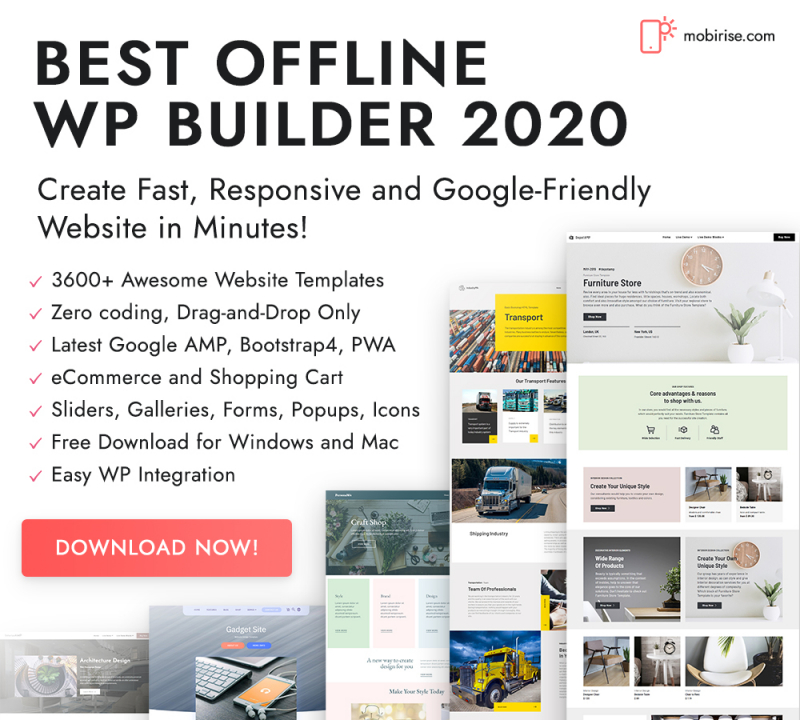 Mobirise is a brilliant offline website builder that is loaded with over 3600 awesome website templates, with sliders, galleries, forms, popups, icons, and much more.
Create a super website in Mobirise and export it to WordPress, the process is much easier than you might think of.
10. Bonsai Contract Templates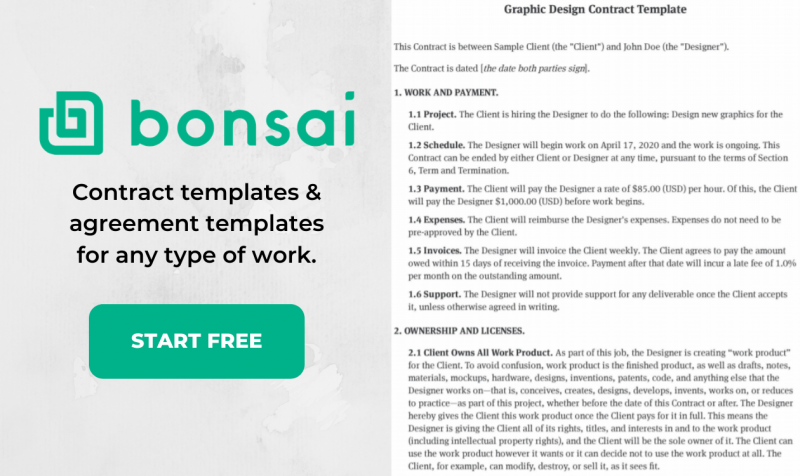 You have a WordPress website on which you make contracts with your customers? No problem, use Bonsai contract template to create what you need.
Bonsai is the leading software for freelancers and agencies, helping you with everything you need.
Start for free.
11. WooCommerce Support for WordPress Websites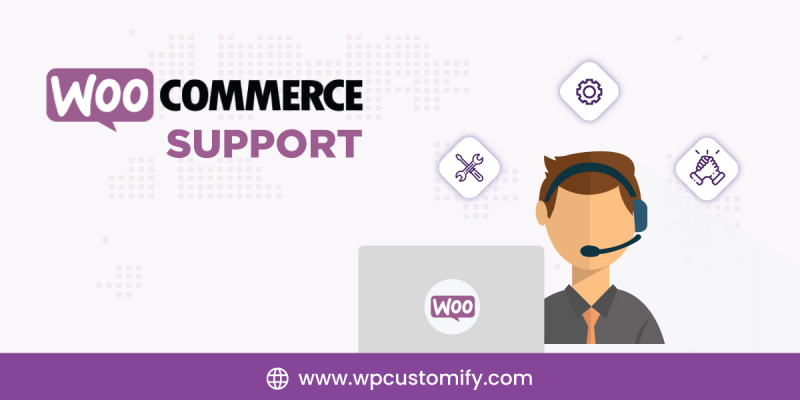 WPCustomify is a premium WooCommerce support for WordPress websites. They will help you with WooCommerce plugin installation and configuration, and with complete support, fixing any bugs or errors that your website might encounter.
Get in touch with WPCustomify.
12. Mailmunch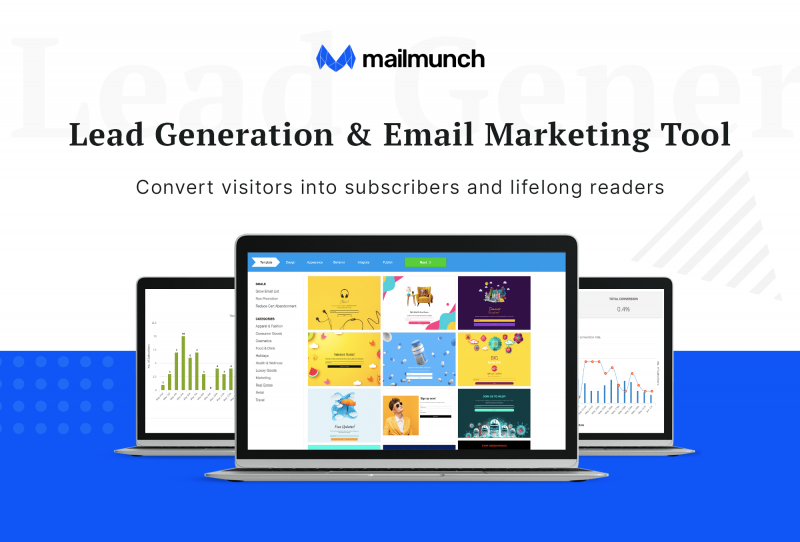 Mailmunch is a complete lead generation and email marketing software tool that comes loaded with a wide variety of opt-in forms, landing pages, autoresponders, and even more.
This platform is easy to install and get started with, the setup only takes a few minutes. Use the inbuilt captivating templates and the easy to use drag & drop builder to create high converting landing pages and heavily increase your website conversions.
It is easy to use Mailmunch, try it today.
13. Uncode – Creative Multiuse WordPress Theme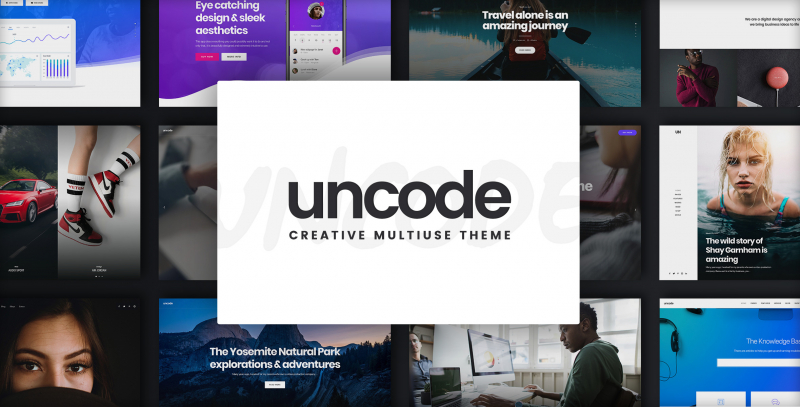 Uncode is one of the ThemeForest top-sellers WordPress themes with over 75.000 sales that comes loaded with the highly anticipated Frontend editor that allows you to edit your website pages on the frontend of your website, helping you design better and faster.
The theme is packed with excellent stuff – a huge library of 410 wireframes layouts, 70+ amazing concepts that you can import with 1-click, and even more.
Have a live preview of the theme and see it in action.
14. CollectiveRay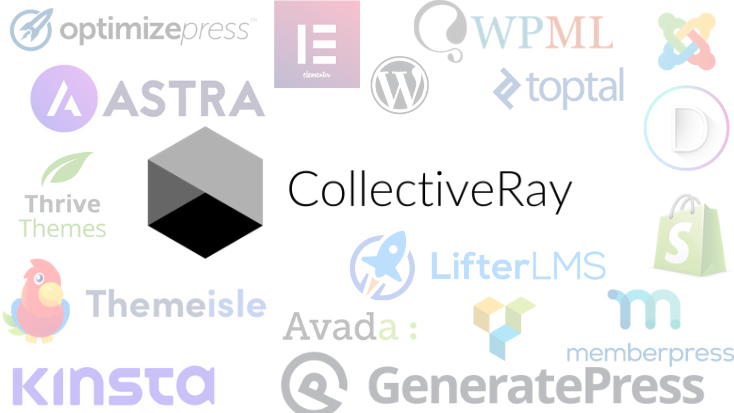 CollectiveRay is the right place to visit whenever you are looking for detailed and in-depth reviews of WordPress stuff. They are experts in testing and creating awesome articles about the best stuff.
Check it.
15. Bonsai Online Contracts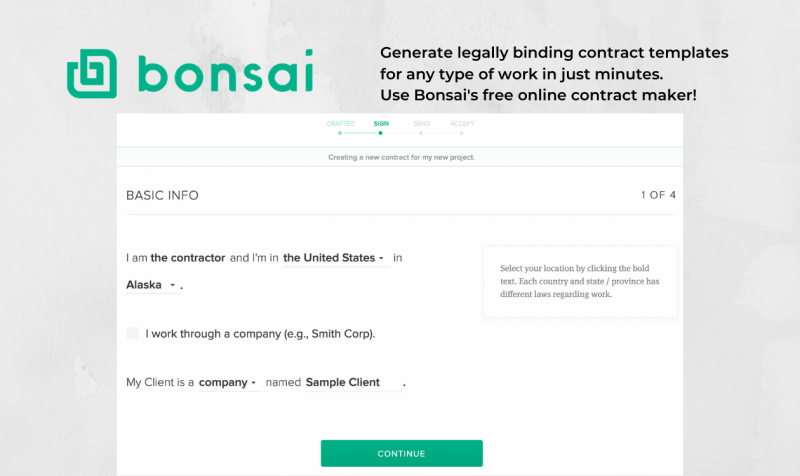 Bonsai will help you create a super online contract in no time. This is the best software on the market and you will feel it from the first moment.
Use this online contract maker to create your professional agreements quick and easy, using an efficient software.
Start by entering your email to start generating your online contract.
16. UPQODE – eCommerce Website Development Agency

UPQODE is an eCommerce web development agency that applies Shopify platform and Woocommerce plugins on WordPress websites to create fast and responsive web stores that everyone can browse quickly and smoothly on all devices. These are extremely important characteristics for an eCommerce website to be successful.
For years, UPQODE has been a sales-booster for online entrepreneurs, with SEO practices that increase traffic and conversion rates.
All the online shops that UPQODE's team builds are custom-made for each client. Given that UPQODE's fees vary for each project, small and mid-market businesses can also benefit from their services.
17. Brizy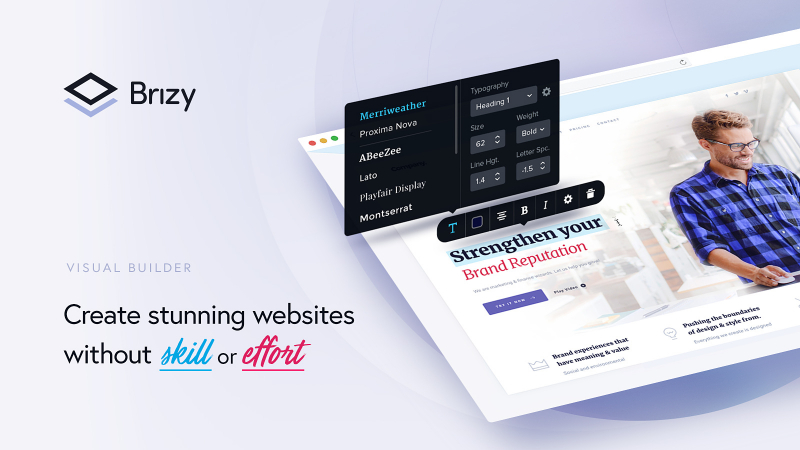 Brizy will help you create awesome WordPress pages and websites in no time, without skill or effort.
This visual builder is packed with awesome templates, and tons of elements, being a complete package. The templates are pixel-perfect, and are heavily optimized for conversions.
Create websites with Brizy, it is easy.
18. WhatFontIs
Fonts play a major role in any website design. If you want to make your WordPress website better in terms of design and conversions, you should try different fonts and see what works better.
WhatFontIs will help you identify fonts from any website or picture, for free, with no registration. Browse the websites you like, find out what font they are using by using this font identification tool, and install on your website.
If the font you identified is expensive or costs more than you want to pay, don't worry. WhatFontIs will present you over 60 free and paid alternatives for each identified font. You can easily pick a very similar font that is free.
19. Heroic WordPress Glossary Plugin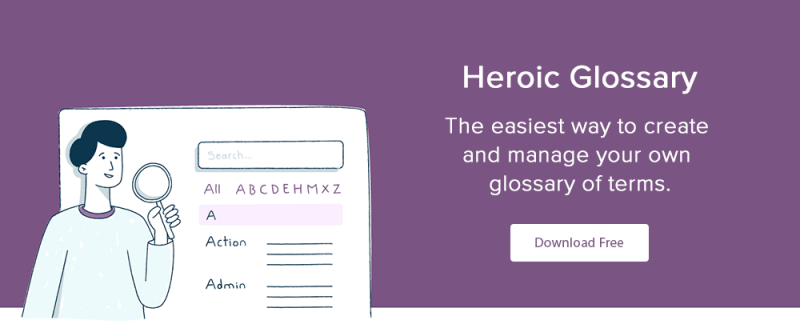 A glossary helps your audience understand technical terms, acronyms and abbreviations they might not be familiar with.
Heroic Glossary is the easiest way to create and manage your own glossary of terms in WordPress.
This is perfect if you're writing technical articles or documents using terms that might not be understood by your audience.
Download Heroic Glossary Plugin for free.
20. Heroic WordPress Table of Contents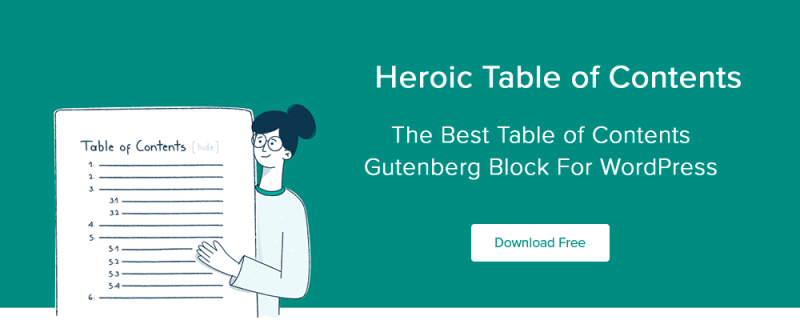 This plugin will help you add a table of contents on your articles for free. Articles that have table of contents are more engaging and get more conversions.
Use Heroic to supercharge your articles with tables of contents, you will love the results.
21. FoxMetrics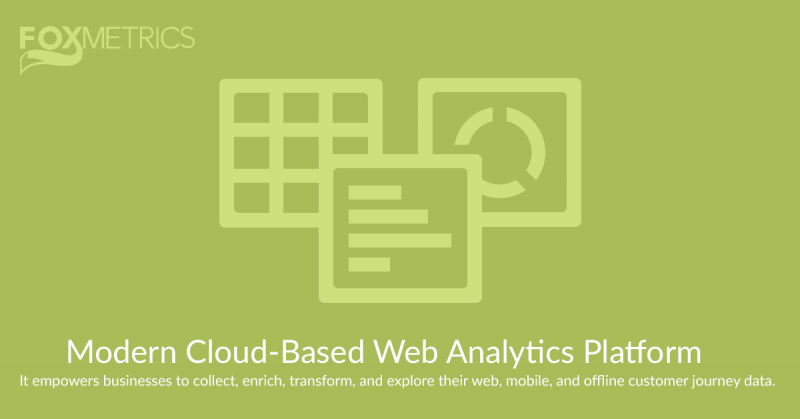 FoxMetrics is a brilliant cloud-base web analytics platform that empowers businesses to collect, enrich, transform, and explore their web, mobile, and offline customer journey data.
Try it for free.
22. Antideo – WordPress Email Validation Plugin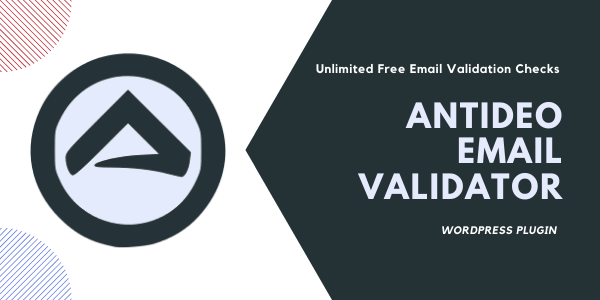 Antideo Email validator allows to validate email addresses in real time free of cost and works with most of the major forms out there. The plugin does Email syntax validation, MX records check, Disposable email check, Free email check, Generic email check and provides an option to maintain your own local email and domain blacklists. It comes in handy to cut down on fake inquiries that come in through WordPress forms.
23. uKit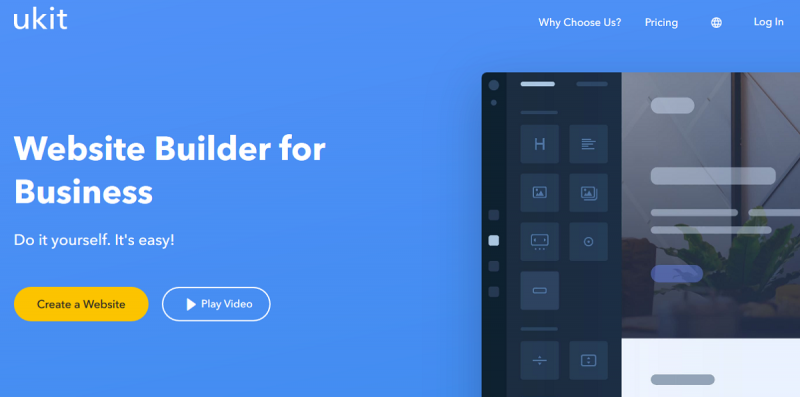 uKit positions itself as one of the cheapest and easiest website builders available in the contemporary web design market. It is used to start and effectively manage small business websites that differ in complexity and integrated functionality. This system works equally great for newbies and web design pros, who aim at starting quality web projects.
24. Schema Pro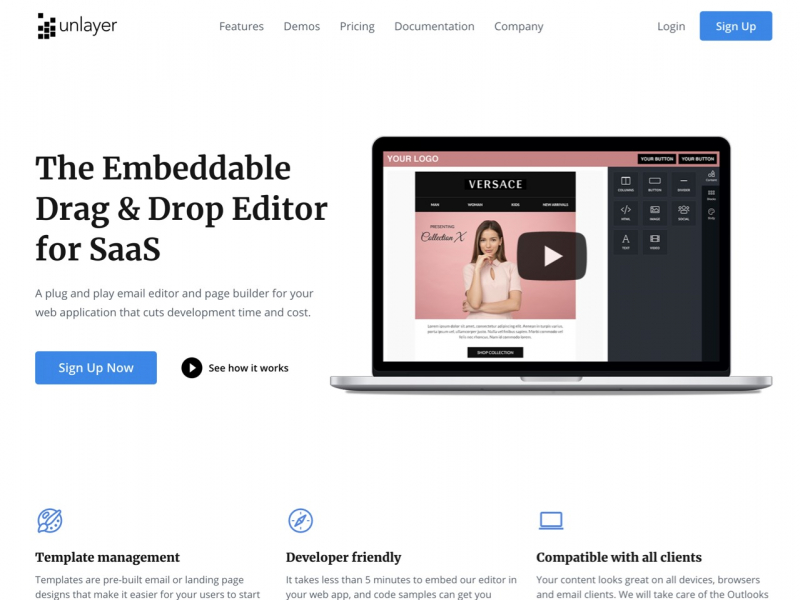 Schema Pro is a brilliant plugin that you can use with no experience and skills to quickly add schema markups to all the selected pages of your WordPress website.
The process takes 1-2 minutes and it will help your website rank higher in search engines and get more traffic.
It is totally worth it.
25. Rank Math SEO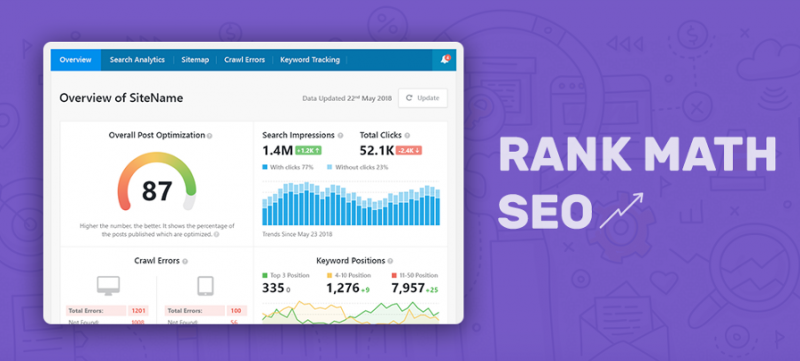 Rank Math is a free SEO plugin for WordPress that everybody loves. After a quick and simple configuration, the software runs autonomously, taking care of your website SEO.
Websites that use Rank Math are usually getting more traffic from the existing content.
Get Rank Math for free.
26. stepFORM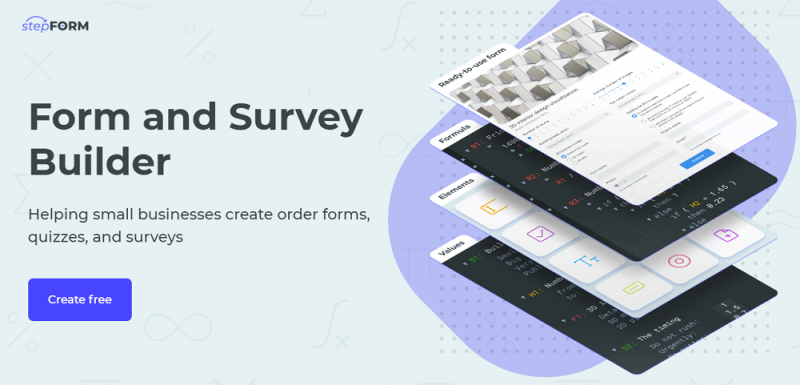 stepFORM presents itself as an advanced resource for building WordPress custom forms, surveys and quizzes. The platform doesn't require any coding or web design skills to create a product to match your business or personal needs. It comes with an intuitive drag-and-drop interface, which makes all the steps clear and understandable for everyone. It takes up to 10 minutes to get a ready-made online form here.
27. pCloudy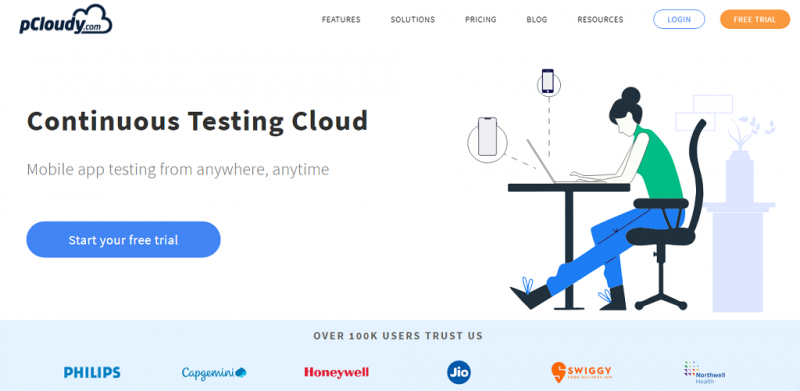 pCloudy is a mobile app testing service that you can use from anywhere, and anytime you need.
It has over 100k users, including from companies like Philips, Honeywell, and Jio.
Start a free trial and test pCloudy, you will love it.
28. Wix2WP.Pro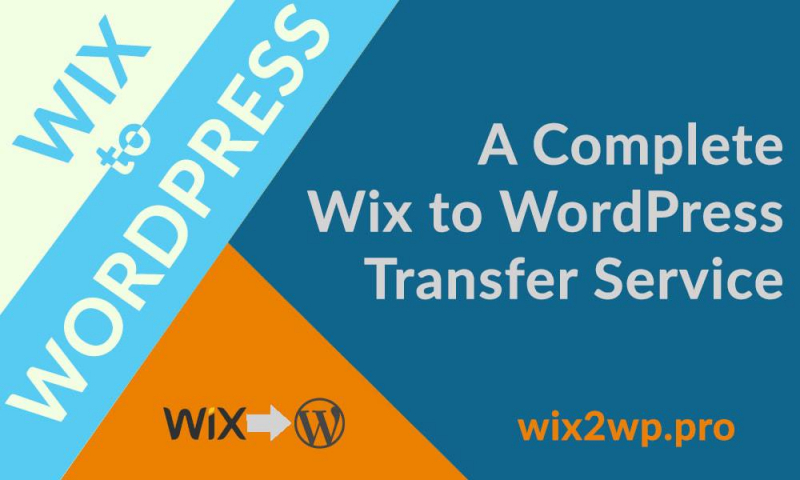 Wix2WP.Pro offers professional, convenient and hassle-free website migration from Wix to WordPress. The service has won user popularity due to its advanced toolset, reliability, skilled team members and years of niche expertise. They can cope with projects of diverse complexity levels, ensuring smooth and quick transfer procedure. These are only some of the reasons that make the platform in demand with users.
29. Fantastech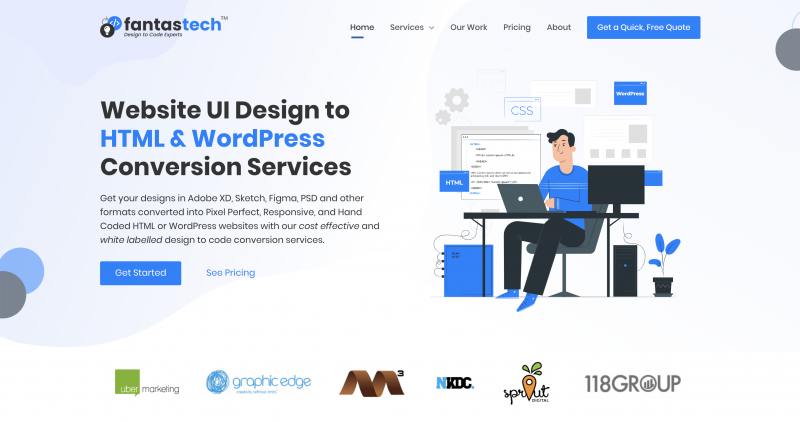 Fantastech is a WordPress development agency heavily specialized in conversion of UI designs into hand-coded HTML and WordPress websites, having over 8 years experience in building hundreds of websites.
Get a quick free quote.
30. 48HoursLogo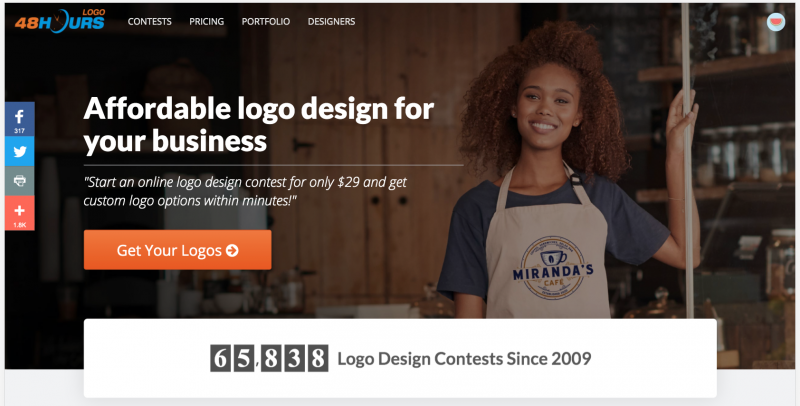 48HoursLogo is a super efficient logo design service that will let you launch a contest and let real graphic designers compete for your logo project.
You start the logo design contest for only $29, and you pay the prize of $99 only if you get a logo that you like.
The results are impressive, awesome logos are being created with this service.
Try it.
31. FC United | Football, Soccer & Sports WordPressTheme + RTL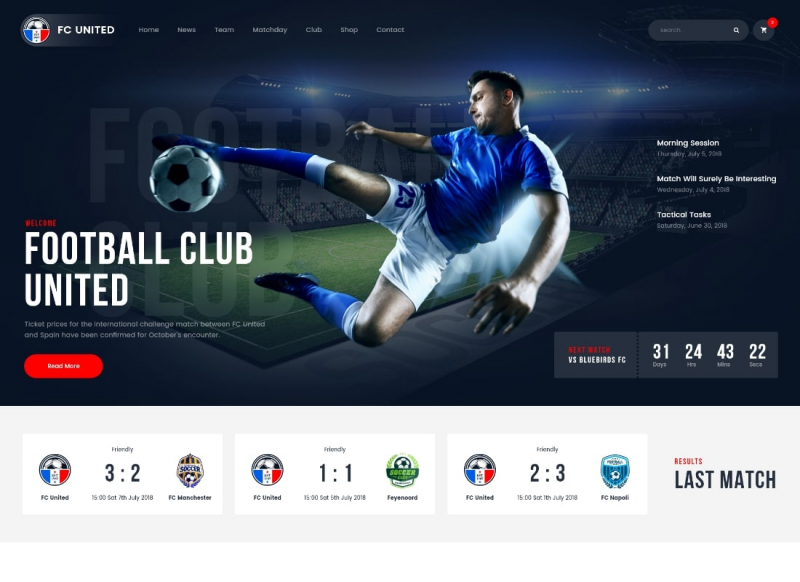 FC United is one of the best sports 2020 templates. This modern and professional WordPress theme incorporates 10+ skins for football and other sports websites. FC United stands apart from the crowd thanks to thorough plugin integration. For example, you can create a fully-fledged sports platform with the compatible SportsPress plugin. This plugin is ideal to add a team, sports club, or football league management capabilities to your website. It also lets you display matches, results, and event schedules with ease. FC United template offers you 50+ ready-made website blocks for Elementor – just add your content and it will look great!
32. Jacqueline | Spa & Massage Salon Beauty WordPress Theme + Elementor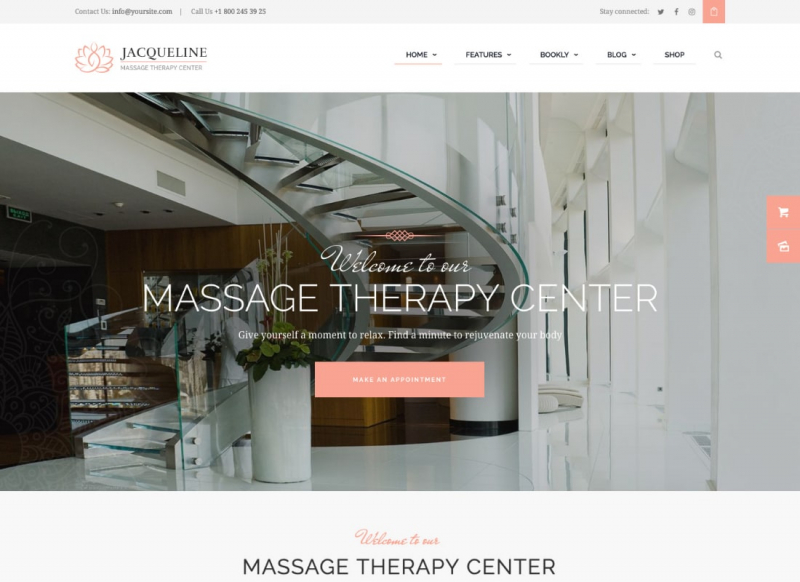 Now I want to present Jacqueline – a stylish and attractive template for the health and beauty industry. Thanks to its advanced functionality and authentic design, Jacqueline has driven many beauty businesses to success. It includes 6 skins for various health and beauty related websites. That's why, this template will 100% meet the needs of a spa salon, beauty/wellness center, massage services, etc. Jacqueline template offers you great functionality and is easy to customize. For example, it's compatible both with WPBakery Builder and Elementor. Choose whatever drag-n-drop editor you prefer to build your amazing spa salon website with ease!
33. RumbleTalk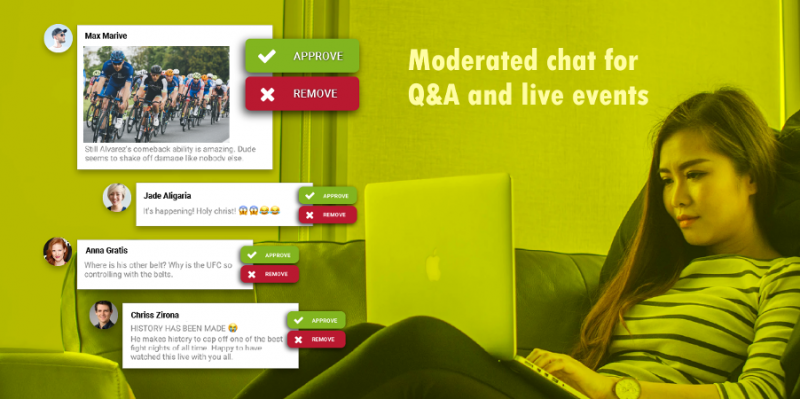 RumbleTalk will add a moderated chat for Q&A and live events on your website. No need to write a single line of code or have any experience.
Engage your website audience and get more conversions.
It is easy with RumbleTalk and they even have a free plan.
34. Fotor Online Photo Editor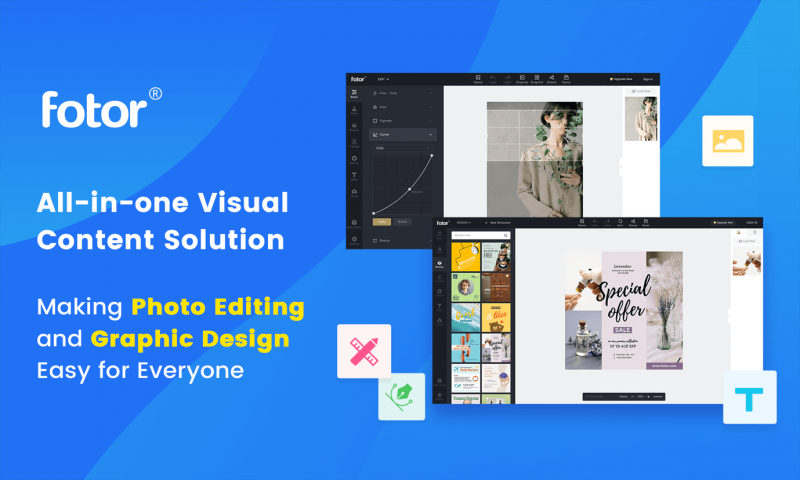 Fotor is a super impressive all-in-one visual content solution that you can use to supercharge your WordPress website with awesome pictures and graphics.
You can even use Fotor Facebook post templates to start engaging your audience on Facebook. Check it.
35. Impacto Patronus | Coronavirus Protection, Petitions & Social Activism WordPress Theme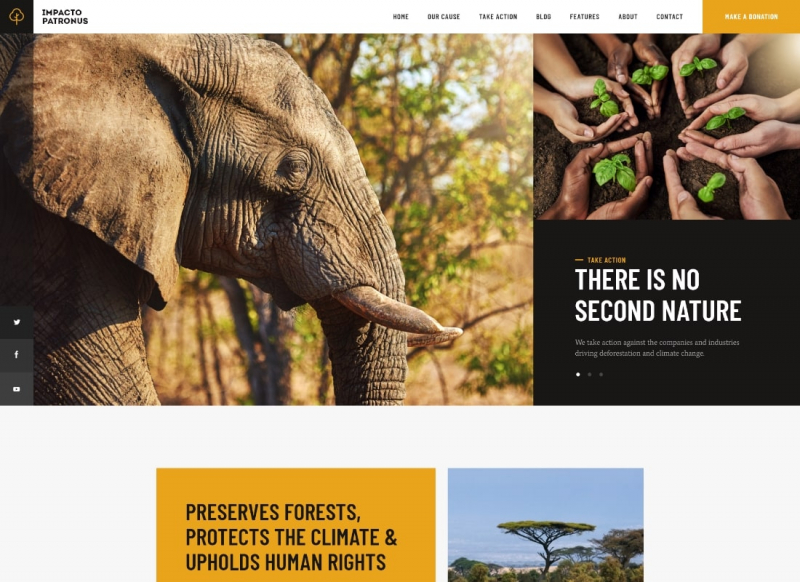 Impacto Patronus is a powerful ready-made solution for social activism related topic. It's a splendid ready-to-go WordPress theme apt for a multiconcept petition website. It features a contemporary design that is easy to adjust according to your specific requirements. It will also work well for environmental campaigns, social groups, non-profit organizations, volunteers, and other kinds of niche-specific websites. There are two awesome color schemes included in the theme's pack, along with stunning ready-made demos, custom page templates, layout styles, and more. The theme is based on the powerful ThemeREX framework. It is built with the Elementor page builder, which lets you apply quick changes to the layouts and theme's pages in the drag-and-drop mode.
36. SiteBuilders.Pro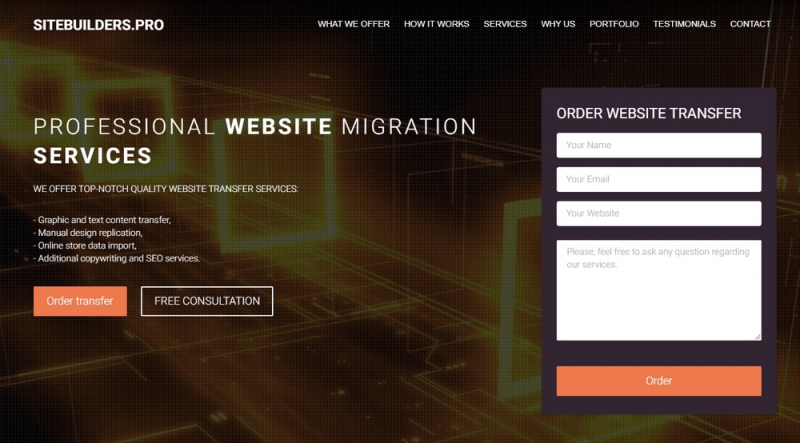 SiteBuilders.Pro is a professional website migration service that allows transferring websites from/to WordPress. The company deals with all types of projects, irrespective of their complexity and specialization. They deal with graphic and text content transfer, web store data import, manual design replication and other steps that are a must, when it comes to moving websites between the platforms.
37. Controlio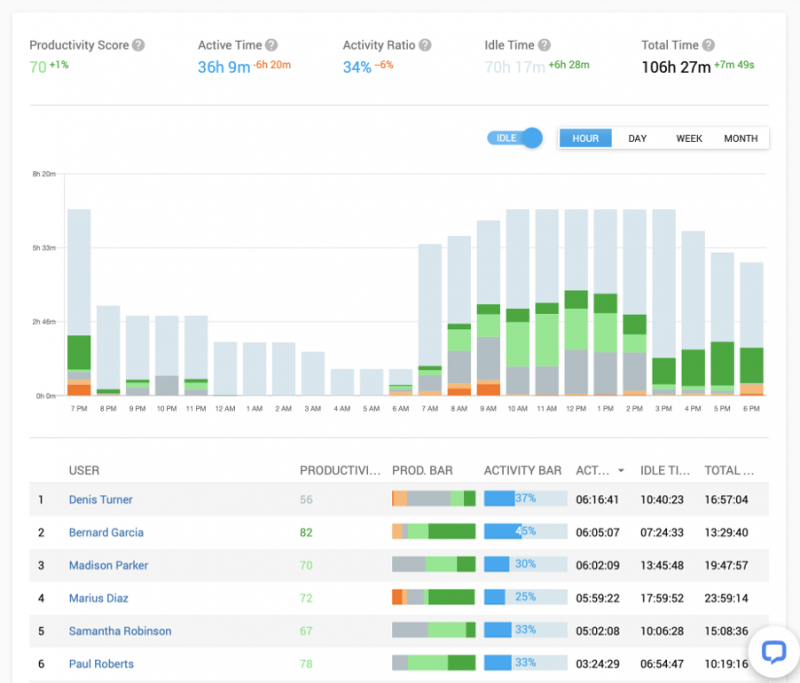 Controlio is a PC monitoring software that you can use for your remote teams. It will help you increase security and productivity in no time.
The software is non-invasive, it is feature-rich, and easy to use.
Check an online demo.
38. SuperbWebsiteBuilders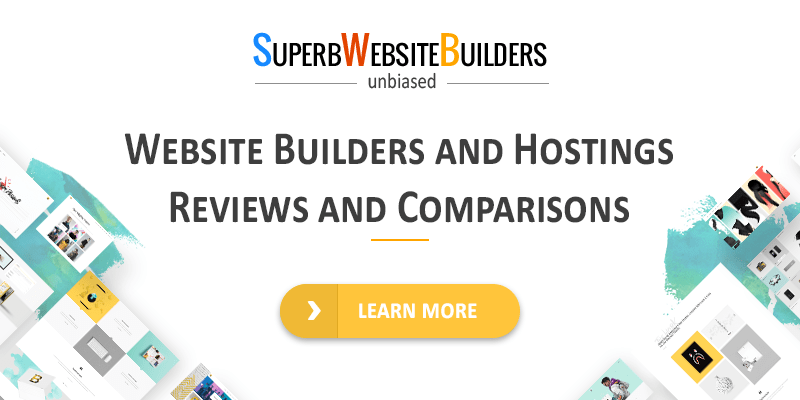 SuperbWebsiteBuilders.com sees its mission in reviewing popular website builders and hosting providers. The platform offers only true and trusted info about modern web design tools that are currently in demand with users across the globe. It is also possible to browse comparisons of popular systems as well as informative articles related to the web design niche.
39. Opinion Stage Facebook Quiz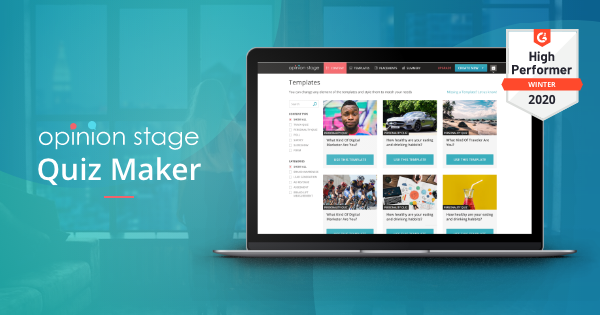 Facebook quizzes are a super tool that you can use to engage your audience.
Opinion Stage will help you create your Facebook quizzes in seconds, without requesting you have any prior experience.
Take a look.
40. IP Geolocation API
Serving millions of calls to 100,000+ developers and end users worldwide, Abstract IP Geolocation API takes an IP address and translates it into a location, as well as many other details, such as an address, time zone, and more.
Get started for free (20,000 requests per month, non-commercial use only).
41. ContentSnare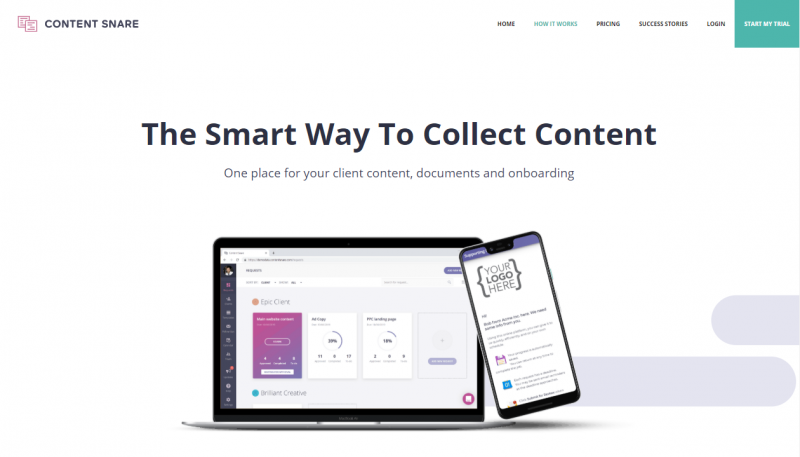 ContentSnare is the best service that you can use to automatically collect content from your customers, and partners, without losing precious time.
After a basic, simple, and straightforward configuration, ContentSnare will put content collection on auto-pilot, taking care of it in your place.
Start a free trial and see how easy and efficient it is.
42. Ozeum | Modern Art Gallery and Creative Online Museum WordPress Theme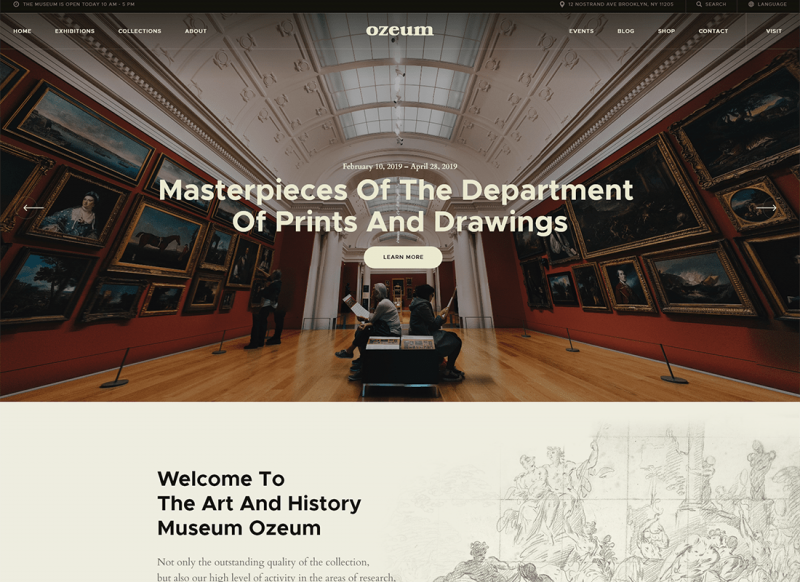 Ozeum is a beautiful, stylish WordPress template designed for the needs of art galleries, museums, convention centers, and art blogs. Its fully responsive layout is supplied with a variety of outstanding homepage styles, subpages, widgets, shortcodes, and a drag & drop page builder of its own. Inform your visitors about all of your upcoming events in advance with the help of the amazing Events Calendar and take advantage of the beautiful galleries provided by the Essential Grid Plugin to showcase your pieces of art and exhibitions online. In addition, Ozeum is fully compatible with the latest version of WooCommerce, allowing you to start selling online in no time.
43. Woocommerce Product Addons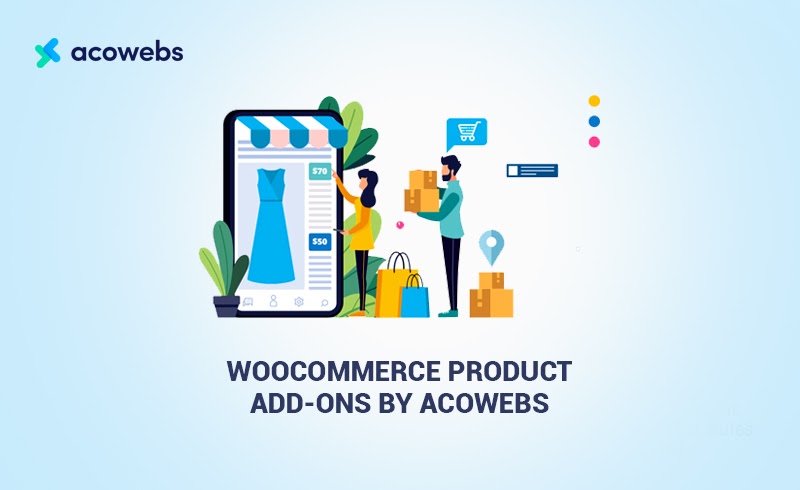 WooCommerce Product Addons by Acowebs is the leading plugin in WordPress.org for adding custom fields to the product detail page of Woocommerce stores. This plugin also called Woocommerce Custom fields plugin helps to add extra product options which would be collected by the admin along with the order details.The pro version of this plugin comes with many advanced features like adding Custom Price Fields, Custom Price Formula etc and also applying Conditional Logic based on 18 types of conditions.
Conclusions
Use any of these themes for your WordPress website, and get Goodie's help to fully customize them for your needs.
Please share the word about this showcase of WordPress and related products, your friends will highly appreciate it.