It is a new world that we reside in, one that is a mad dash to triumph over all odds and burn potential competitors to the ground. Everyone wants to carve a niche for themselves in the market and excel as unrivalled individuals, unchallenged in their forte. Thus, staying ahead of the curve forms a necessary condition. Dig around a little bit, and you shall understand how businesses and the great minds behind them work. The success of a business empire is at the behest of technology. Though that does not belittle an individual's brains and hard work behind it, yet it cannot be refuted that the contribution of technology and the global network behind a business charting magnanimous growth is monumental.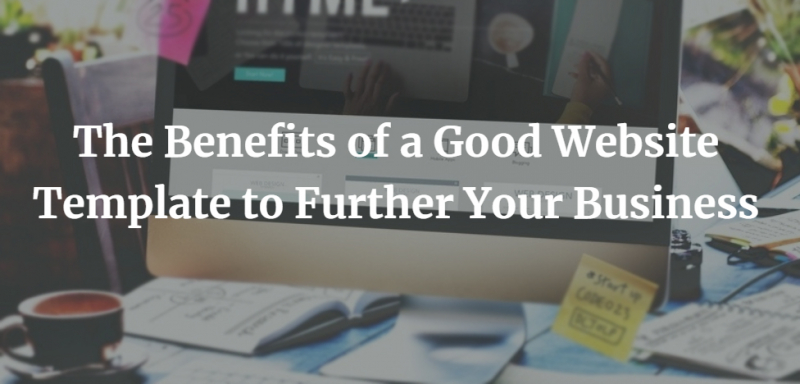 Now, coming to the point of this article, it might have caught your attention that every business organization, no matter what it deals with, has its own website. It has become a prerequisite for establishing and running an organization.  It is seldom possible to reach out and keep in touch with potential customers all across the globe with the limited human power an organization has. Therefore, a good business website is essential to move the needle in your business. Companies such as SERPninja help you do the same for your business. As technology has no constraint in this day and age. We shall now look into the importance of having a business website and how website templates further this endeavor.
The Plus of Having a Business Website:
You could be a blogger or an influencer, in which case your business is a 'one-person-army', or you could have an entire team working for you, the need for a good website cannot be articulated in mere words, and its benefits are unparalleled. We know how making it to the first rung of ranking on search engines garner more visibility from the global world and nudge a business towards the zenith of growth. This visibility is offered by having an excellent website. There are website designers and developers available quite readily in the market who would do the job in exchange for a fee. However, one must also acknowledge the role of website templates, which help in the creation of a great business website. Whatever the route you might opt for, the role of a good website is more than what words could account for. They not only bring customers in touch with the organization's services but also help customers to choose from a variety of services offered, in a more comfortable and hassle-free manner. Also, having a website enables the organization to call the shots of their course of action by managing and analyzing the website traffic, and also helps in ameliorating the services by gauging the client feedbacks.
The Perks of a Website Template:
A great website template available online comes in handy in several situations. One might not have the means to spend on a website developer, because let us face it, their fee more times than often, blows a big hole in the pockets. One might even face the impediment of finding the right person for the job. There might be an emergency where a website needs to be ready in a couple of hours and is too late to rope in a person or an agency to do the job. In such cases, you cannot even imagine the ways a website template can come to the rescue. Fortunately, there are sites on the World Wide Web which are famous for their monstrosity of website templates.
Whether it be gaming or a grave matter as legal, there are website templates that suit every mood and every flavor of a business organization. It eases up on the work of developing a website as they have a basic design that one can fall back on. Premium templates can also be looked up to if you want to cover that extra mile and up your website game. One thing that must be understood and reasoned with is that search engines provide the netizens with the most accurate and the best search results, and search results depend on many factors. Having a great website surely makes one very crucial factor. It grabs unflinching attention of the potential customers and enables them to find whatever they seek for, in a single, solitary platform. A good website template shall always have every space and content carefully curetted and sorted. To cite an example, consider developing a website for a legal firm with the help of a template. In such a case, the template should stick to basic colors and have an extremely crisp and professional look about it. However, if the website is for gaming, it is essential to go for a more colorful or a punk template. Therefore, choosing the right website template is vital. However, one must also keep in mind that in a bid to have the best design for a website, the content of it must never be compromised.
Having a website that suits your purpose may sound like a big deal, but be assured that it is not. With the help of the right website template, even an amateur in this field can develop a great website and reap all the benefits out of it. Therefore, without much ado, get your hands on the best website template and see your website rank higher in the search results, to gain more visibility and success!