SEO, or search engine optimization is one of the most effective online marketing strategies today. It's no wonder that so many business owners are investing in this field. The rewards of proper SEO application are very attractive. It helps grow your customers, increase your revenue, and heighten your exposure to the right audience.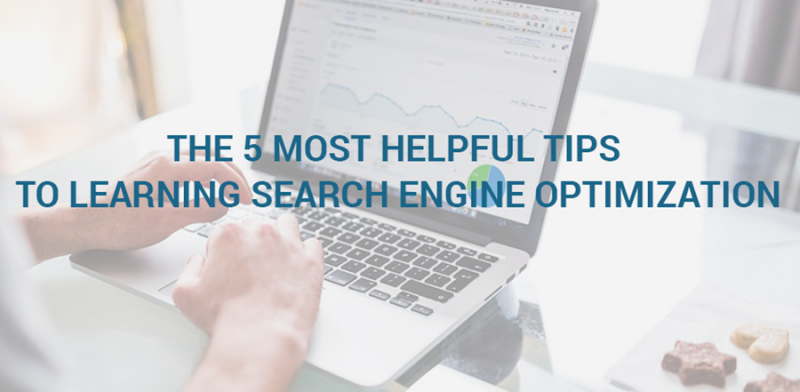 If you're just starting out with SEO, congratulations! Your interest will definitely bear fruit as you go along. There are several marketing firms offering SEO services like https://scottkeeverseo.com/seo-tampa/. As a business owner, you don't necessarily have to learn the tactic yourself. But it definitely helps if you're well versed with the concept.
Here are 5 helpful tips about SEO that you should learn about:
Produce great content
As a website owner, being able to deliver valuable content to your readers is a measure of success. If you want to engage your readers you must have a great content strategy. You website should be filled with posts that offer value or solves a problem your readers might be encountering. And not just that, you must make sure that your pages are search engine friendly so that Google or Yahoo can easily crawl your site and index it.
Great content is a combination of a lot of things. Remember if you're publishing something online, make it useful, original, and valid. Add supportive facts and helpful references. Make it fun and interesting by adding media such as images or videos. Make it engaging and entertaining. Write something so valuable your readers can't help but link back to it.
Look at your competitors
Discover who your competitors are and analyze them. Look at their rank in search engines and check out the quantity and quality of inbound links pointing to their page. Google PageRank and MozRank are effective tools in measuring site metrics such as page rank, page authority, domain authority and the likes. Having these information with you will give you an idea of what to do and what to aim for.
Look for the best keywords
Invest some of your time into finding profitable keywords that would drive users to your site. These are keywords that convert readers into customers and lead generators. Some of the things you could do is buy sponsored ads and keywords. But if you're not yet open for that, there are several free SEO tools that would help you get the best keywords out there.
The key to doing proper keyword research is to keep your preliminary searches broad. Start with a broad topic, then get down to categories, before finally landing on small and specific keywords. This will open up several new topics and ideas you can write about. And all of the items you've drilled down could become a directory of content you'll want to write about in your website.
Optimize your site title and meta tags
As a general rule, titles and meta tags must be different across all pages in your website. Using important keywords in the title tag is helpful in getting ranked easier. Your page's meta data includes information that describe your site. These bits of information is what search engines gather in order to determine how to display your website on search engine results. Your site's metadata tell search engines and your visitors what your site is all about so it's important to make it clear and concise.
Build a sitemap
Sitemaps are beneficial in SEO especially if you have a large website. Basically, a sitemap is a document containing a list of all the pages in your website that you allow to be indexed by search engines. Sitemaps serve to speed up the indexing process by reading the meta information that's carried on each page. Google actually approves of optimizing sitemaps, as it allows their crawlers to discover your site better.