Blogging was once a hobby for people who needed an outlet to express their thoughts. It's now a multi-billion dollar industry that can single handedly produce enough revenue to sustain a business. But before you get there, you need to understand what not to do.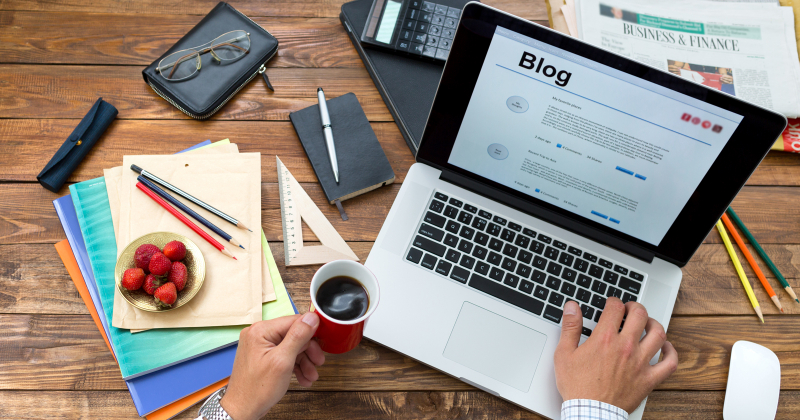 Blogging as a Revenue Engine
Blogging is one of the more lucrative niches in the digital world. It's a low-overhead, high-margin business model with flexible options for generating revenue. Some different options for making money blogging include:
Display ads

Sponsored blog content

Affiliate programs

Selling online courses

Physical products

Software tools

Virtual summits

Writing and selling eBooks

Selling your services

Forging business partnerships

Podcast sponsorships

Freelancing 
When you combine multiple streams, it's possible to generate six or seven figures annually with a single blog. If you don't mess it up, that is!
4 Blog Monetization Mistakes to Avoid
There's plenty of advice on how to start a blog and what you need to do to be successful. But in this article, we're going to shine a light on some of the things you don't want to do. Here are a few mistakes that will kill your dreams of monetizing your blog:
Not Building an Email List
When you're just starting out with blogging, you don't have the benefit of organic traffic at your disposal. In other words, people aren't manually typing in your web address or finding you via Google search results. They only find you when you put your content in front of them.
The best way to consistently push your content out to a targeted group of readers is via email. And the only way to do this at scale is to build an email list. Yet few bloggers invest in list building as early as they should. As a result, they miss out on the opportunity to generate traffic and conversions (which ultimately produce revenue).
Casting Too Wide of a Net< Avoid the temptation to be all things to all people. There are millions of general blogs that touch on dozens of subject matters. If you're trying to launch a generalist blog to reach anyone and everyone, you're going to drown in anonymity. You don't have the clout or the appeal.
As the saying goes, there are riches in niches. Zoom in on a subject matter or topic and build a blog around it. The audience should be large enough to make some noise, but specific enough that you can develop compelling content that resonates with them.
Focusing on Numbers Over Engagement
Don't make the mistake of obsessing over your Google Analytics numbers. It's tempting to watch them – especially as traffic grows – but raw numbers like these mean very little in the early stages of building a blog. Instead, focus on obvious signs of engagement. This includes blog comments, social shares, email replies, earned backlinks, etc.
Ignoring Social Media
Social media can suck up a lot of your time, but it plays an important role in growing your blog. Ignoring it altogether is a huge mistake that will prevent you from building an engaged audience.
If you feel overwhelmed by social media, try focusing on one platform rather than trying to use them all. Once you feel like you've mastered one platform – such as Facebook or Instagram – consider adding another. 
Stick With it
Don't waste your time writing a blog post if you aren't willing to commit to writing 100 blog posts. Because whether you want to hear it or not, you probably aren't going to make a penny until you hit the triple digits in unique pieces of content. And even then, you're just getting started.
Millions of people launch new blogs every single month. A tiny fraction of these blogs make it more than 30 days. Even fewer make it to the one year mark. And out of that fraction of a fraction, a small sliver reaches the point where they bring in actual revenue. 
This isn't meant to discourage you. Rather it's designed to motivate you to stick with it. By consistently producing quality content over a period of many months, you'll outlast 99 percent of other bloggers. And it's with this sturdy foundation that you can pursue monetization and build wealth.