There is great interest in start-up businesses and how to achieve success with them. The definition of a start-up business is quite broad, but generally it refers to a new, innovative business in the technological field whose aim is to grow fast and meet a specific need. While many of them do not reach their anticipated outcome, this is not always the case. If young companies are looking for inspiration, there are examples of successful businesses that began their lives as start-ups in the Unites States and have since reached international recognition and success.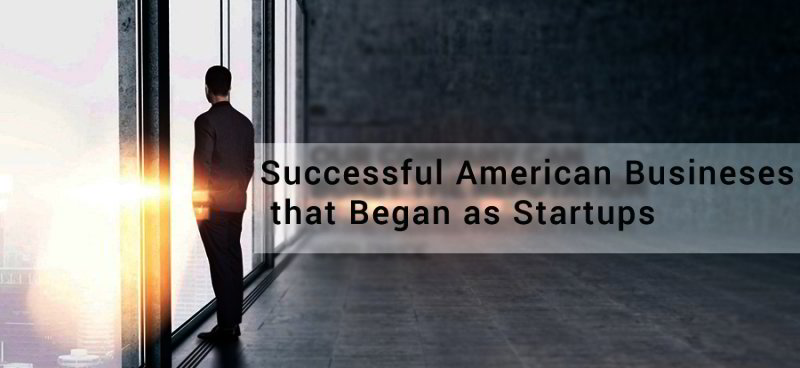 One of these businesses that began as a start-up and is easily one of the most recognizable in the world is Apple. This company literally began in a garage in Cupertino, California from the minds of Steve Jobs, Steve Wozniak and Ronald Wayne. The company became incorporated in 1977 and received funding from multimillionaire Mike Markkula. Apple had success fairly early and grew exponentially within its first 3 years. As they created newer computers and expanded their company size, Apple continued to make more money. It did go through times of restructuring and some of their products were failures, as is the case for many big businesses. However, Apple stuck around and continued to succeed with the creation of innovative technologies and devices. Today, 40 years after it began, Apple is the world's largest information technology company with an overall value of $495 billion and a current stock value of around $110 USD.
Another American company that began as a start-up is the world's largest online retailer – Amazon.com. Jeff Bezos started Amazon by selling books online from his home in 1994 in Bellevue, Washington. He sold his first book in 1995 and later began to sell DVDs, CDs, video games and online downloads/streaming. Today, practically everything can be bought on Amazon, including apparel, jewelry, electronics and furniture.
Additionally, Amazon spread internationally to the UK, France, Germany, India and Mexico, among other countries. What is interesting is that the founder expected Amazon to grow slowly; however, it was recognized by Time magazine in 1999 and Bezos was named Person of the Year for successfully popularizing online shopping. Today, Amazon has many partnerships with other successful companies, develops television shows through Amazon Studios and has opened physical stores with more in the works. It is valued at around $250 billion with markets predicting growth in the future. Although they are always changing, a stock with Amazon is currently worth around $770 USD.
Google is another company recognized internationally that began as a simple project in a garage in California. Larry Page and Sergey Brin started the company in Susan Wojcicki's garage in September 1996 as graduate students at Stanford University. Google became incorporated in 1998 and was almost sold to a company called Excite for $1 million, but the offer was rejected. Today, it is the most trafficked site in the world and as part of Alphabet Inc. is worth around $498 billion with stocks at $780 USD.
Google has acquired many other companies, has many tools and applications and has partnerships with various other successful businesses, like NASA and Nokia. There are no signs of slowing down for Google as it continues to expand its reach and even created a phone, called Pixel. CMC Markets an online trading tool, predicts Pixel having a positive impact on Google's sales. With over 45,000 employees, Google has come far from its humble origins as a start-up business.
All of these companies, and the many others not mentioned, started with an idea and a simple plan, as most companies do. While a lot of work is needed to reach the level of success of these businesses, it is possible for businesses whose lives start small to become massively recognized and successful. New businesses can use these giants as inspiration, but they also need to figure out what will work best for their goals and be willing to put in the work. Any start-up is a risk, but nothing will happen if no action is ever taken. The lesson learned: you have to start somewhere and you never know where you will end up.