Air travel is generally not all that pleasant. You don't hear about people eager to jump on a plane and go somewhere. They may be excited about the destination but getting there can really be a pain. It is worse yet if they attempt to sleep on the plane. Most of us have been doing it wrong.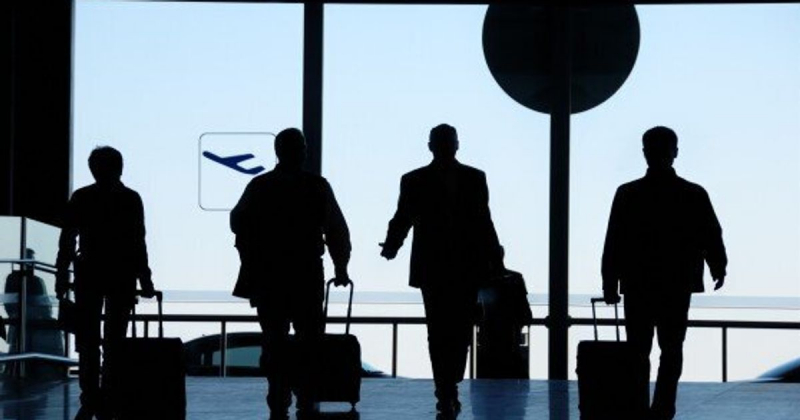 Frequent fliers and travel experts have come up with some strategies for how to get the best sleep possible on a plane no matter where your seat happens to be on the journey. You could pay up for a first-class or business seat, but most cannot afford that. Even if you do fly in the economy section, you should know what you can do to get some slumber while in the skies.
Try To Land A Seat Towards The Front Of The Plane
The most premier seats are at the very front of the plane. These are the business and first-class seats already mentioned. However, it is best to try to nab a seating assignment in economy that is as close to the front of the plane as possible. The seats near the front have the most room to lie back, and that is part of the key to getting comfortable enough to sleep.
Control Your Temperature As Much As Possible
The temperature of your body is critical to getting great sleep. One of the options available to you is to wrap the provided blanket around yourself before seat belting yourself in. Make sure to belt yourself in after you have placed the blanket around yourself to let the crew see that you are properly belted in. The plane cannot take off until the crew has assured that all passengers are belted in.
Minimize The Noise
It would appear to be very difficult to minimize noise on a plane full of other passengers. You have just a little control over this. You can purchase some noise-canceling headphones that reduce or eliminate the annoying noises of other passengers and of the plane itself. Noise-canceling headphones are for sale from practically any electronics store around. They are even sold in the airports themselves in a lot of cases, but they are usually marked up to an extreme level, and you don't want to pay up for those if you don't have to.
Turn Down The Lights
The lighting in your seat is controllable by you. The overhead reading light is great if you plan to bring some literature to read and entertain yourself with. However, you may want to turn it off if you are planning on sleeping instead. That is the best option for those who want to catch some sleep along the trip. Turn off those lights to allow your body to fall into its natural sleep cycle.
It will never be perfectly easy to sleep while up in the air. Our own beds and homes are much more comfortable for us to rest in, but there are times when we must be away from them. Those who do travel often should take the time to learn how to get the most comfortable rest while they are up in the skies. It is the only way to not be groggy for wherever they are going.