You're a digital marketing agency looking to build custom websites for your clients, but don't want the hassle of building them yourself?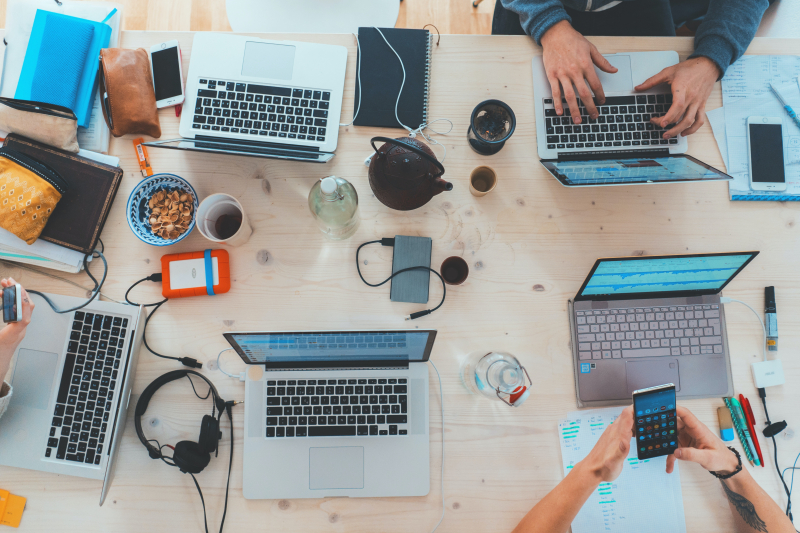 Well, then a White Label Webflow Agency is what you need. 
These agencies assist in all aspects of website design and development without taking away any valuable time from other important tasks like SEO or social media management. 
All while maintaining branding consistency across each client site they work with!
A White Label Webflow Agency program offers a custom-designed website platform to help you grow your business. 
With Webflow being the world's leading web design software, all of their designs are done visually and managed in one shared dashboard. 
Plus, with collaboration features that make managing projects easy for both new businesses or established agencies looking to modernize their process, this is an ideal option for growing companies!
The Webflow Agency is the right choice when it comes to web design, social media management, and conversion rate optimization. 
Now more than ever before, a website needs to not only look good but also work hard for your client by engaging their audience through effective marketing strategies that convert them into customers! 
Through the White Label Webflow Agency's wide array of services from designing websites with beautiful templates and customizing graphics all the way down to analyzing data sets on how users engage with different pages in order to boost conversions.
They literally have everything you need under one roof!
White Label Webflow Agencies specialize in delivering comprehensive solutions across every aspect of digital marketing including website building (and hosting), mobile app & social media management systems integration.
eCommerce tools implementation like Magento CMS ; they even offer conversion optimization specialists! As such it is no surprise their customer retention rates are some of the best at 98%.
Keep on reading to learn more about White Label Webflow Agency benefits and how you can really skyrocket your digital marketing agency to the next level.
What is a White Label Webflow Solution?
White Label Webflow Agencies are the solution for digital marketing agencies that want to offer a wide range of services but don't have the resources, expertise, or time to do so.
They can provide everything in web design and web development as well as minimize overhead costs, increase revenue- all without having an internal team with these skill sets on staff.
White Label Webflow Solution Bridge The Gap Between Vision and Execution.
The gap between mockups and the final website is a common concern for clients who don't work in web design. 
A two-dimensional visual-only tells half the story, and it's a shame because interactive elements are what make great websites different from simple ones.
The good news? It's fixable! The White Label Webflow Agency will handle this aspect for you, relaying all interactive elements to you and you to the client. 
There are White Label Webflow Agencies that will act as an extension of your team and will directly communicate with your client under the guise of being your team member or on-board specialist.
High Quality, Done Quickly.
With the help of a White Label Webflow Agency, you'll be able to save time and money by quickly delivering quality projects. 
You can get initial designs into your clients' hands in days instead of weeks so that they are more likely to approve them on the spot. 
When changes happen, implementing revisions will be easy because there won't need as much back-and-forth with client approvals for each version iteration before it is launched. 
White Label Webflow team works so fast that they can send their clients (you) a live staging site instead of mockups. This way, you can review and approve changes if your client requests them in real-time. 
Build Landing Pages Faster For Your Clients.
Many people have no idea what a landing page is, but it's one of the most critical parts of any marketing campaign. 
Landing pages are like websites that exist for just an individual customer or client and can be used as lead generators by capturing data from visitors such as email addresses. 
White Label Webflow experts create amazing landing pages with their tools so you don't need to worry about this important detail at all! 
A White Label Webflow Agency can help you market your clients to the world with engaging, creative landing pages. 
From templates that look great on every device as well as responsive designs so anyone coming across it will be able to get right in without feeling they're missing out because it's not optimized just for mobile devices.
These make performing A/B testing an easy process too since both versions exist simultaneously! 
What's more? They also offer web design services like SEO-friendly practices and Google Analytics integration. 
Customized CMS.
Your clients are your business and you will have clients that want to be in control of many aspects of their website. 
Let them enjoy the flexibility of Webflow's Editor and customize their content as they please, without fear of breaking anything. 
The revolutionary editor gives you total control over what elements can be customized by a client so that there is no confusion in design for everyone involved! 
Webflow's Editor offers a unique way for clients to update content, with the ability to do so at any time. 
This is because you can control which elements are allowed or not allowed access to. You can fully customize your client's Webflow CMS by White Labeling it.
You'll be able to replace the default logo with a custom branded one and add their own text on everything from navigation, widgets, templates, layouts, etc.
Scale Your Agency With A White Label Webflow Solution.
When you're cutting time in design and development, it means more possibilities for growth. You can make up that surplus of time however you'd like.
Whether it's investing back into the client or exploring new ideas with your team – but there is no denying: More time equals bigger opportunities to grow! 
A White Label Webflow Agency allows you to scale your business in many ways, by saving costs in hiring and onboarding new team members (unless you have reached the success level). 
Having freelancers or specialists can be a costly expense and that expense can be completely cut back by hiring a White Label Webflow Agency that already has the talented and knowledgeable teams available to help you and your clients with all their website wants and needs. 
Put money back into areas that work for your agency such as your sales team and growing your SEO to attract more clients which result in more profits. 
Delighted Clients.
White Label Webflow Solutions take your design process to the next level, saving you time and money by streamlining client processes. 
Your clients will be happy with faster turnaround times which means getting their work out quicker than ever before! 
With completed projects come to repeat business when it comes time for redesigns or updates – all thanks to a White Label Webflow Agency.
In Conclusion.
In the digital marketing business world, change is inevitable. 
The only way to stay competitive in this climate of constant innovation and adaptation is by looking for new innovations that will set your agency apart from others. White Label Webflow services could be just what you've been waiting for!