It is a well-known fact that the need for quality resume writing services or solutions is increasing more and more, so many providers offer these services. When many service providers offer resume writing services in a specific location, the possibility is that most of them are unprofessional, shoddy and fail to deliver what they actually promise. It is essential to know the best resume is a document which follows all basic principles.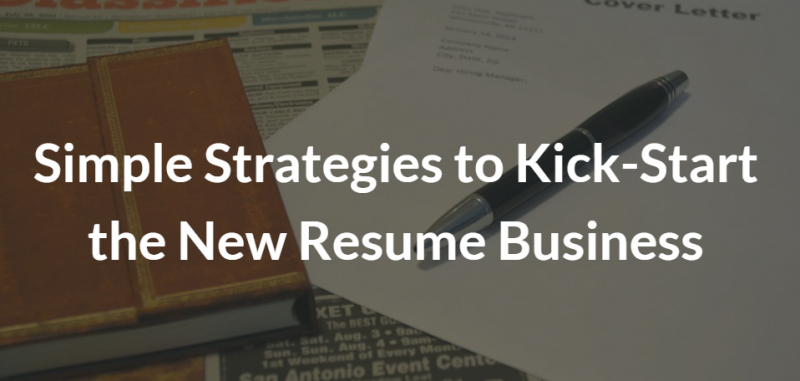 The free resume builder let you know the basic format of a good resume. It includes:
State a precise career goal which actually in link with all requirements of the present job market
Consists of job qualifications clearly stated in measurable ways, which shows not just the kind of issues that people can solve or eliminate, but precise examples of kinds of problems they have solved
Offer a document entirely free of the typographical errors
Answer the "so what", "who" and "what" within the very first 1 minute of a visual scan
Incorporate the formats which are computer-friendly
If you decide to start the resume business, you should understand the fact that most of the resume business you effectively compete with will never follow any one of these above principles.
Vital things to consider
Most significantly, you can make them your objective to learn more about the best way to provide high quality resumes. Along with this, you can also ensure that you are delivering the high quality resumes every time.
Along with this, you can consider the size of your business. If you want to start a resume business which selects many writers to deliver several resumes daily or you want to create only a few resumes for supplementing your income, you will make a decision as per your individual desire.
Importance of marketing
It is another important consideration, so you can allocate the sufficient marketing budget. It is always smart to choose the affordable advertising and marketing techniques while kick-starting your business.
You can assume that you previously adhere to the major principles of a perfect and well-formatted resume.  The right way to start your resume business is successfully through networking.
Basic things to start a resume business
Starting a resume business requires several steps as other business. Along with the business name, business structure, and license, you should also know other things including:
Writing knowledge: Correct, lean and punchy writing gets the resumes read.
Better interviewing knowledge to access the background, abilities, skills, and experiences of your clients
Consider the resume type that you will go to write
Create the best marketing and business plans
Create the budget-friendly and affordable marketing tools such as LinkedIn profile, business cards, and website. The useful tools help you to reach the target market as soon as possible.
An efficient computer, excellent printer, resume-quality stationery, resume templates, CD burner, and proper internet connection
These are the basic and most essential things required to start and successfully run the resume business.  When it comes to the templates, they are specially created resources that help you to write the best kinds of professional and attractive resumes quickly.