Regardless of whether you are launching your website for the first time or you are planning to revamp it, selecting the right website template is a challenge because it is one of the aspects that can determine the success of your website and how it caters to the target audience. There are times when you might be spoilt for choice, given the innumerable options available. So, how will you select the right website template? Find it out for yourself in the paragraphs that follow.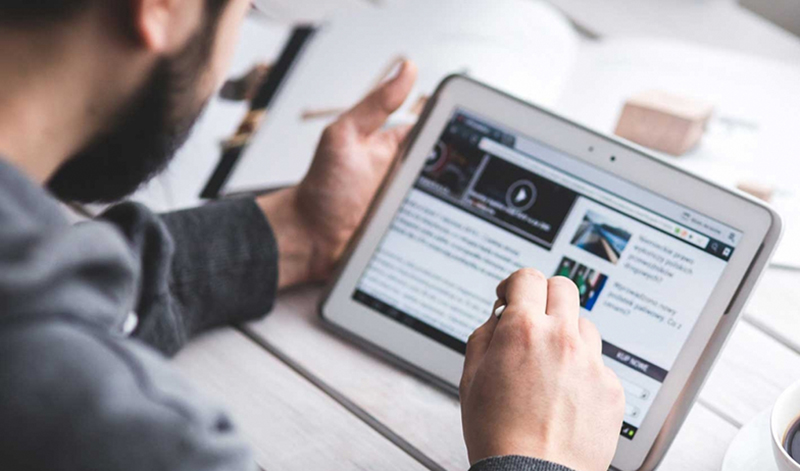 Get accustomed to the industry
Depending on the type of business you are into, the template can be selected. There are several readymade templates for particular types of business and all you have to do is select the template and then make the necessary changes as far as logo, design, color, font, and content is concerned.
For instance, let us say, you are running an online business that deals with pharmaceutical products and chemicals. As such, the content and theme has to be selected accordingly.
Draw up the skeleton first
You would definitely want to be creative and not rely entirely on what has been made already. So, prior to selecting the template, you can draw a rough sketch of what you want your website to look like and also add the colors, shades, and hue.
Most importantly, you could also select the tone of the website that you want it to finally take shape into.
Decide upon the features
Each and every template can be personalized or customized. So, you have the liberty to select the features that you want to incorporate into the website. Every change that you make in the template, keep in mind the theme of the business.
Since yours is a business that deals with chemicals and substances, you have to choose the website design so that it gets a formal look and not a look that you would have selected if you dealt with fashion styles.
So, this is where the difference lies and at this point it makes all the difference in preparing your target audience so that they can apprehend as what they can expect from the website. As far as placement of features is concerned, you ought to keep the following in mind, namely,
Header layout
Placement of logo
Navigation design
Width design for content
User experience
Usability
Budget
As far as working out a budget is concerned, you cannot go overboard and select a template that will tend to empty your wallet. This is also one of the important aspects that you have to take into account while selecting the website template.
Remember, the design will be quite different if you have to operate within a constrained budget as compared to one when finance is not a major issue.
Since you are running a business where your main products are research chemicals and laboratory substances and chemicals, your website do not need elaborate designs and frills and fancies. It can have a website tone that is subdued and one that looks formal and subtle in nature.
Customer support
Every website template will come with features like "easy to use" and "easy to navigate". But what you have to emphasize is on the ease with which customers can approach you in the event they want to interact with you directly and promptly. This is one feature that you must give immense importance to. The template you choose should be such that these features like email, chat, telephone, and various means of support can be clearly understood by your prospective clients or customers so that reaching out to you becomes hassle free for them.