No, it is not always true that you have to be an expert developer or a designer to create a professional website of your own. With the ready-made templates that are available these days, you can now design proper websites with no such knowledge on web designing. As you move on the path of building excellent websites with templates, the first thing that comes to your mind is which template you should choose.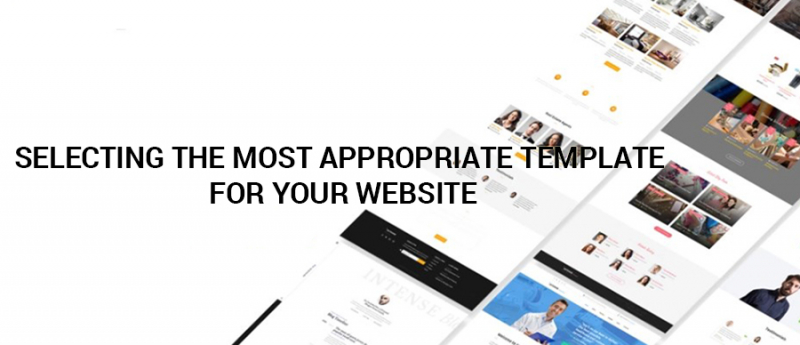 With the plethora of options available, the task of picking the best template can always be a Herculean task, specifically when you're a novice. How do you know which is the best match for you? Here are few tips that you may follow in order to choose your best match.
Know the exact kind of website you're going to build
The most obvious consideration while choosing the first template would be to have a clear comprehension of the type of website which you wish to build. You may be surprised to see that this tip made it to the list as it is taken for granted that you have to know what your website is about. No one will be actually so foolish to build a website without knowing what customers are interested in. There are various standard templates in the market which can be used by a novice in developing a website. All websites have their peculiarities and hence you have to choose the right template.
Take into account the costs and don't compromise on quality
There are no dearth of templates in the market, paid vs. free, premium vs. custom, there are many more. There are too many things to consider and the cost is definitely a major concern for many. Know that it is not only your money that you're investing but also your effort and time. Would you rather spend time and effort personalizing your website or would you like to spend more time in working on your product. It is henceforth easier to go for free templates in order to curb costs.
Invest your time while launching your website
Although it's true that you will be extremely interested in launching your website, yet you may just think of grabbing a template while initiating your website immediately. This approach can assist you in launching your website but making it emerge as successful is an altogether different thing. You have to respond to things quickly whenever your website starts gaining traction. The basic template that you choose can prove to be effective or optimal. Don't rush things with the hope of doing things in a scurry as you need enough patience and research to know the one that best suits your purpose in the near future.
Therefore, if you're eager to know the different digital marketing techniques that can help your website garner attention, you should follow the above mentioned tips to choose the best templates from the market. Use the relevant ones which can help you give a professional look to your site.