When it comes to technology for managing customer relationships, i.e. CRM, there are 2 options for you as an entrepreneur: either build a custom CRM or buy a ready-made one. Using an affordable out-of-the-box solution might cover your immediate demand; alternatively, crafting your own software is time and resource consuming at first, but gives a huge return in future. We prepared this article for those who think of developing their own CRM but have not decided yet.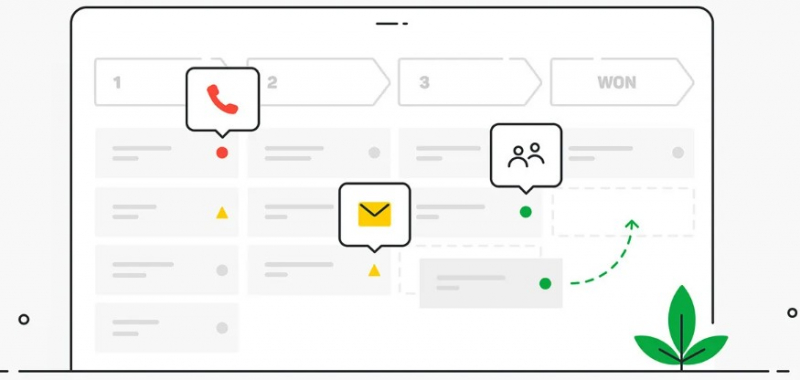 1. Specific Features
There's a bunch of pre-designed CRMs available for purchase, which are obviously cheaper than custom-built ones, but may lack crucial features. Businessmen, on their way to success, frequently encounter unconventional situations requiring unconventional approach. You might need particular features that couldn't be obtained in ready-made CRM.
2. Team Size
If your staff count is going to remain unchanged in the foreseeable future, then premade CRMs may fit your needs. CRM price varies from $120-$160+ per user monthly when subscribing to an annual plan. But none of these plans are flexible enough: any swift scaling up or down will turn into overpay. In case you decide to build your own CRM, you won't face these questions, as you will own the software.
3. Support
Top CRM companies are well aware of their software vulnerabilities and provide excellent customer support.
Nevertheless, though they claim 24/7 availability, outsourcing to other countries, using chatbots, splitting support into several departments are common practices. On the other hand, your custom CRM developer will provide dynamic assistance as specified in your agreement, or you can train staff and support the software on your own.
Please also note, that if you don't need your CRM anymore, you will always have a chance of selling it to those who do.
4. One Year Plan
Majority of ready-made CRMs provide a discount if you subscribe to an annual payment plan. So, before applying to one, you need to get a clear vision of the company's future for the coming year at least.
Wisely introduced, custom CRM may be more resource-saving in the long run. You can launch several main features at first, adding new ones as required.
5. Software Integration
Presumably you have an established set of digital tools to enhance your workflow. So, it's essential they are supported by your potential CRM. Best CRM companies offer software integration for most industries. But it's possible that you will have to pay additionally for particular app integration, or your team will have to switch to alternative software.
Confident your digital aids are irreplaceable? Feel free to contact Rubyroid Labs team to ensure all your toolkit can be supported by your new CRM.
6. User-Friendly Interface
Along with high functionality, your potential CRM must be controllable and user-friendly. Your crew should have direct and simple access to its primary features.
In pursuit of clients, CRM firms tend to make their products more and more complex to fulfill the demand of every user, as a result most CRMs become too overwhelmed to manage.
Custom CRM is going to look like you want it to look. Explain your vision to your developer to get the most user-friendly and manageable product there can be.
7. Data Privacy
Top CRM companies do an excellent job protecting their customers' data, using diverse data centers, encryption, double authentication and so on.
Bad news is they are still hackable. In case of an attack all your clients' data may become publicly available, how it happened last year to Redtail, world-famous CRM provider.
CRM built from scratch is not a 100% guarantee, too, but seems to be the most reliable variant: paired with careful data management, it will give you control over the situation.
8. Custom CRM vs pre-made CRM: costs
Crafting your own quality CRM will cost you $100,000-150,000. To get a more precise calculation, please contact us at Rubyroid Labs.
Premade CRM subscription will come from $120 to $160 per user per month if you subscribe to an annual plan, or $28,800 to $38,400 a year for a team of twenty.
9. Conclusion
Building a custom CRM is a great long-term investment, but you should decide first if it aligns with your business plan. Taking one of two options will determine your company's future. If you need help, consult us at Rubyroid Labs, we will gladly analyze your current situation.