How many web projects do you commonly launch every month? How many requests for web projects do you get weekly? If you have reached this post, I guess there's a lot of work you have in a queue. To be more productive and please every client, you need to work with the highest quality web design assets. And what about getting unlimited access to more than 30000 professional web design items at the cost of one theme? It sounds impossible, don't you think? However, ONE by TemplateMonster is here to ruin such stereotypes. The ultimate subscription service has proven to be helpful to everyone working in the web design industry. So, what makes it so unique? Let's find out.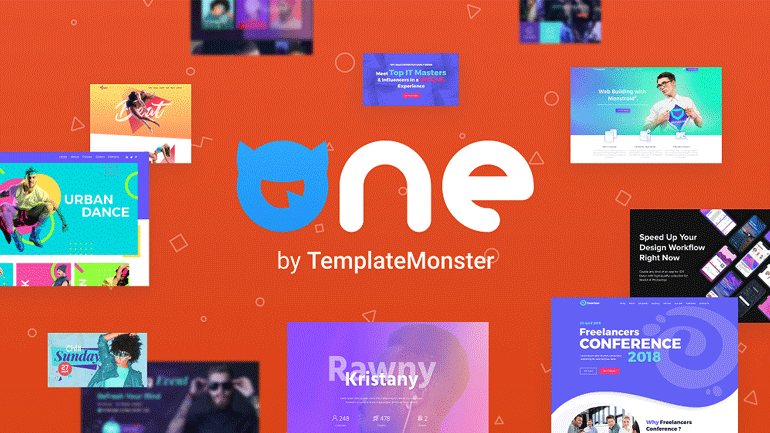 What's ONE?
ONE is an exclusive subscription service launched by TemplateMonster. The digital marketplace made a successful attempt to gather together all of the best digital assets from their inventory in a single place. ONE features both best-selling items from TemplateMonster and new products that authors upload to the subscription service exclusively. 
ONE by TemplateMonster includes a wide choice of web themes compatible with the major types of CMS and eCommerce platforms. It also offers a selection of plugins and graphics, as well as audio and video assets. Items are matching every category and topic you can think about. ONE allows you to download unlimited web design assets for personal and commercial use and install them on as many domains and projects as you want.
The service comes in handy to web designers, web developers, online marketing specialists, and everyone else working in the fields mentioned above. 
Pay Once – Get Unlimited Access to 31k+ Items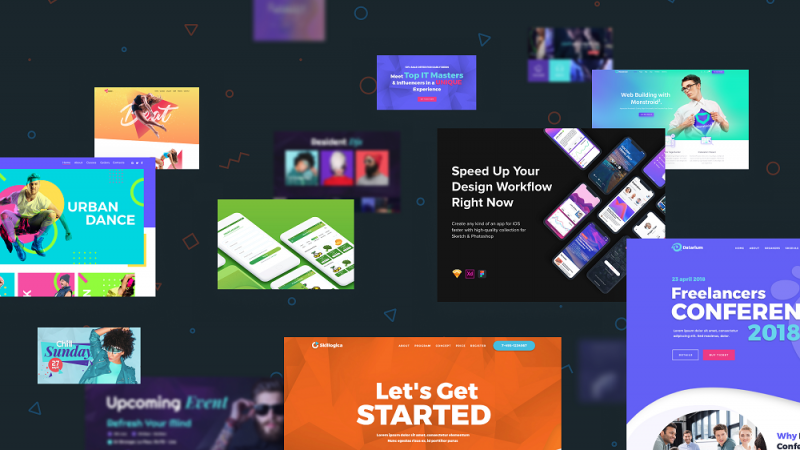 There will be no exaggeration if we assume that ONE by TemplateMonster is the most affordable service of its kind that's ever been released on the web. The subscription cost can be compared to the average eCommerce themes from the TemplateMonster digital marketplace. It means that by paying the cost of one theme you get unlimited access to 31000+ premium-quality web design assets suited for all purposes and topics.
If you take a closer look at the subscription service items, you will notice many best-sellers from the TemplateMonster digital marketplace. ONE includes such items as Monstroid2 WordPress theme, WooStroid2 WooCommerce theme, Intense HTML theme, Eveprest PrestaShop theme, Multifly Shopify theme, Magetique Magento theme, StoreFlex OpenCart theme, etc. Besides best-sellers, it also features exclusive digital assets that authors upload to the subscription service only. The best thing about ONE is that it is expanded with new items weekly. No matter when you subscribe, you may feel confident that the inventory will grow manifolds in a couple of months, providing you with a vaster choice of digital assets for your creative projects.
The TemplateMonster Review Team carefully checks all items in the subscription. While uploading their products to ONE, authors agree to deliver qualified 24/7 support and release regular updates for every item. 
The collection of web design assets in ONE by TemplateMonster features web themes compatible with the latest versions of WordPress, WooCommerce, Magento, PrestaShop, WooCommerce, Shopify, Joomla, VirtueMart, etc. It also contains graphics, illustrations, mockups, patterns, presentation templates, audio, and video files. 
Licensing & Pricing 
All items from the subscription service are available for an unlimited number of downloads and install on a range of domains and digital projects. You may feel free to use any product from ONE for persona, business, and commercial purposes. All items are available under the Developer License, so you may do whatever you wish with any item that comes to your preference. 
For as long as your subscription is valid, you can pick the entire collection of products featured in the service. You will also get regular updates for the items you download and enjoy discovering new items that authors add to the collection.
At the moment, ONE includes one free and three premium subscription plans. With the  free-all-items plan, you get unlimited access to a growing collection of freebies featured in the subscription plan, including free graphics, presentation templates, WordPress & HTML themes, audio & video assets. The variety of free digital assets will grow bigger with time. At the moment, there are 200 items included in the free plan. 
If you need more than freebies, get access to any of the three premium subscription plans: 
Creative – worth $82/year – the ultimate choice for creative graphic designers working with graphic and design assets, presentation, audio, and video files. 

All-in-one – $179/year – the best choice for web designers and web developers looking for high-quality web themes suited for multiple web platforms and CMS projects.

All-in-one lifetime – $599 – provides you with unlimited lifetime access to the growing collection of items included in the ONE. 
Other Reasons to Join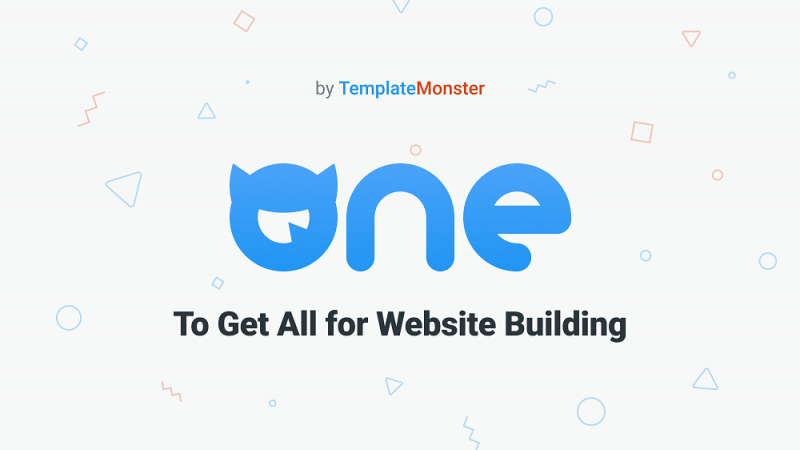 ONE offers a bunch of benefits to everyone who subscribes to the service. As mentioned above, the collection of web design assets is continually growing. New authors join the community and upload their unique items to the collection. The inventory includes items that can please the most refined tastes. The collection and diversity of ONE digital assets will grow bigger and more impressive shortly. 
Every author provides expert 24/7 support and regular updates for their web design assets. No matter if that's a web theme or graphics that you get from ONE – you will always have someone to rely on. Using your profile, you can get in touch with the developers of every selected web design asset and ask them questions about the work and features of the downloaded products. 
ONE subscribers continue receiving updates for the digital products they download from the service even after their subscriptions expire. It guarantees that every project created with ONE products will be up and running for a lifetime.  
Subscribing to ONE, you may also order extra services for an additional fee. TemplateMonster delivers many useful offers to webmasters, which vary from server maintenance and SEO improvement to your site's selected products or elements' customization. 
In case you subscribe to ONE and realize that the service doesn't meet your expectations, you may cancel anything for 14 days from the moment you paid for the service and get a refund. 
Promote ONE and Earn Affiliate Rewards 
Many of us know the TemplateMonster Affiliate Program as one of the most lucrative services. It lets bloggers, social media fans, webmasters, and everyone else interested in the web design industry make money online. TemplateMonster referrals earn a 30% share from the first unique sales that your leads make and 10% from every order placed by a returning user. As part of the affiliate marketing campaign, you can also promote ONE Membership among your followers and earn generous commissions from every sale. 
Bottom line
There are many reasons to enjoy ONE by TemplateMonster. The service offers an awe-inspiring selection of digital assets for all projects and services. Subscribe to ONE now to enjoy all rewards!