It is no secret that in recent years, digital marketing has well and truly taken a front seat when it comes to the consistent advertising and marketing efforts in this increasingly digital world. Over the years, this has been a time of immense evolution, and today we live in a world where digital marketing principles and motions are more prominently felt than ever. The small businesses and large empires that thrive in today's modern society utilise digital marketing strategies more and more every day. From email marketing to SEO and every digital marketing concept in between and beyond, digital marketing is the approach that businesses of all shapes and sizes and backgrounds, around the world, trust the most.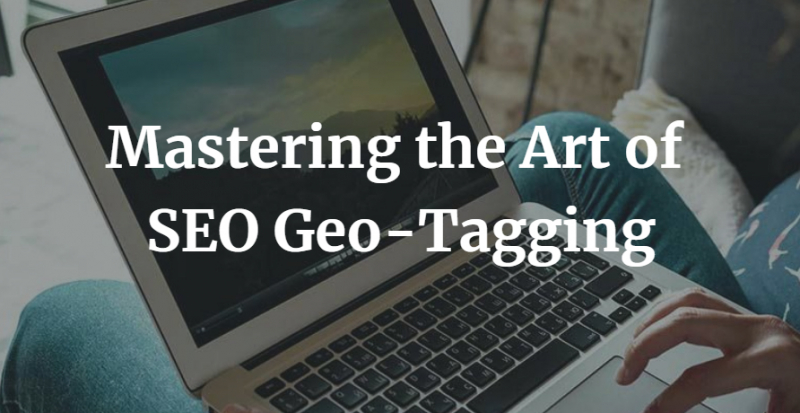 Introducing and understanding SEO
The modern approach to marketing has brought with it many shining stars, all with an incredible impact to be felt. SEO (search engine optimisation) is one of those shining stars. Essentially, SEO is the "process of increasing the quality and quantity of website traffic by increasing the visibility of a website or a web page to users of a web search engine. SEO refers to the improvement of unpaid results and excludes direct traffic/visitors and the purchase of paid placement". Basically, SEO is a digital marketing strategy that, when utilised appropriately and smartly, can and does make a world of difference in a business or individual's organic dominance in search engines. Add in geo-tagging, and there is even more potential lying under the surface.
What is geo-tagging?
Essentially, geo-tagging is "the practice of delivering content to a user based on his or her geographic location". Basically, geo-tagging is a method that businesses utilise to more acutely target their consumers through organic search engines. As you might have guessed, this is where SEO and geo-tagging are categorically linked to one another, as well as being the primary reason why SEO and geo-tagging thrive when utilised in collaboration with one another. There is perhaps no greater power than having a genuine way to organically rise through the ranks in search engines while maintaining a strong grasp of your industry at the same time. Geo-tagging effectively takes an already quite strong concept – SEO – and takes it to the next level tenfold.
The power of SEO geo-tagging
SEO geo-tagging is a digital marketing concept that is not going anywhere anytime soon. At the end of the day, SEO geo-tagging is all about not only achieving the optimal results in search engines through organic means, but proactively taking consistent steps to ensure that those achievements are made even more successful through geographic tagging stimulation. SEO geo-tagging has incredible potential for both local businesses and larger companies, due to the nature of being able to either specifically hone in on your local market, or being able to better cater to surrounding events and motions of consumers around the globe. This is the fantastic potential of SEO geo-tagging, and this is the reason that it continues to be so overwhelmingly popular for businesses and leading empires alike around the globe.