Introduction
The fastest way to get more followers on Instagram is to give your profile an attractive look. Of course, for the average user, followers and likes on Instagram don't play a significant role (except to encourage self-esteem), but if you promote yourself, every like, every response is a small step towards popularity and recognition. This is why it is crucial to buy likes on Instagram. Furthermore, we will explain some other tips on how to create recognizable aesthetics for your Instagram profile and some useful Instagram hacks you probably didn't know.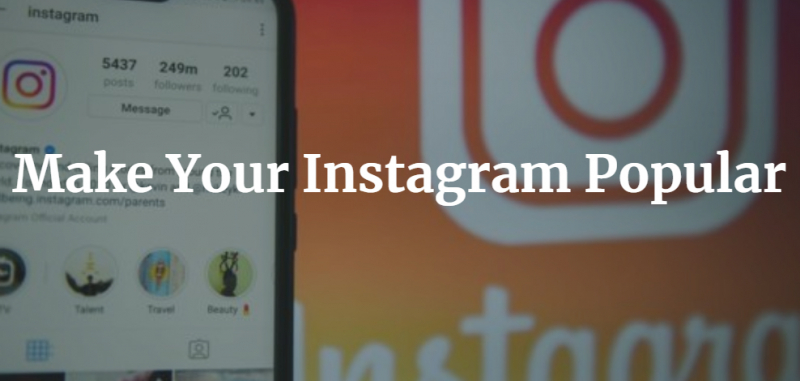 1. Pay attention to the statistics
Research on analyzing photos on Instagram, taking into account various characteristics (brightness, color, texture, backgrounds), has given us some exciting conclusions and insights.
Images with high brightness will have 24% more likes.
Images with a background get 29% more likes than without.
Photos in shades of blue receive 24% more likes than mostly red ones.
Pictures with a single primary color develop 17% more likes than a photo with several predominant colors.
Images with low saturation receive 18% more likes than high or medium saturation.
Pictures in which the texture is visible gain 79% more likes than those in which the texture is not available.
These statistics may be useful, but you shouldn't rely on it: many popular Instagram blogs follow different rules. A formula for the perfect snapshot does not exist. Nevertheless, statistics is a reason to think about the fact that different platforms require different types of content.
For example, research has found that images with one dominant shade are liked by more users. This is probably because when you view images a few centimeters from your eyes, the absence of chaos helps to focus. Therefore, the main thing is not to blindly follow the rules but to try to answer the question of why it is necessary to do this way and not another way.
2. Understand what you like
Analyze photos of those users that you are following yourself. Whose pictures do you fancy the best? Scroll through the tape and carefully review the images that you liked. What exactly did you want? Maybe the color? Or discreet tones?
A good idea is to take screenshots of your favorite photos (not to use them somewhere later, but for clarity), add them to the album and try to figure out what all these pictures have in common.
3. Plan
Do you want to know the main secret of a popular Instagram page? Planning. Many bloggers take several photos in one go and then post them on Instagram during the week. This helps not only to maintain a stable profile (which attracts users), but it will also be useful if you have no time to take new pictures throughout the week.
4. Process photos equally
To consistently give a recognizable look to your profile, it is preferable to use the same filter for your shots or not to use filters at all. If on one photo there is one filter, on the other it is another, it doesn't help to maintain a single aesthetic.
5. Do not publish what does not match
Sometimes you want to post something funny or beautiful that doesn't fit into your chosen aesthetics. At some point, we all have a photo that we desperately want to post, but you need to understand that this will not lead to the desired result. Resist the temptation, but if you still want to post it – send it to Twitter. Because even if users like this picture, it will look strange in your account and will not fit into the general view.
Additionally, here are a few hacks for Instagram:
6. Zoom your Instagram photos
As a rule, Instagram does not allow users to zoom in on any images, and one of the reasons for this is to make sure this application works as quickly as possible. But what if we tell you that Android has a built-in zoom feature for Instagram? This feature is called Magnification Gestures. It is a system for image scaling using gestures, which can be found in the Android Accessibility settings. We also add that Magnification Gestures works on any Android application, including Instagram.
After you have activated the above function, you only need to click three times on any place on the screen to enlarge the image. When you do this, an orange frame appears around the perimeter of the screen, indicating that the image is in zoom mode. You can also use two fingers to swipe for panning, and ordinary gestures to zoom in or out. To exit zoom mode, just click three times again.
Also, you will have the opportunity to temporarily increase the scale, without going into full zoom mode. To quickly enlarge a picture, triple tap any part of the screen and hold your finger on it. After that, you can swipe the enlarged image in different directions. By the way, sometimes gestures may not be available for some strange reason, but, nevertheless, this is a much more intuitive way to zoom quickly.
7. Cancel message in Instagram Direct
Instagram Direct allows you to cancel any sent messages, including photos or videos that you may have posted to friends or groups. Using the help of Instagram Direct, any content will be removed both from your device and from the recipient's device, while there will be no trace of its removal. This is a useful feature for those who made a mistake or regretted sending a message. Steps:
Open Instagram and click on the icon in the upper right corner;
Open the dialog on which you want to cancel the message;
Select the text, photo or video message you want to delete and click on it, then hold for a few seconds. After that, select the "Cancel Message" option;
Select the option "Cancel sending message."
8. Lock or unlock someone's story
The easiest way to do this is to use Instagram Home. If you don't want someone's story to appear on the top of the feed, you can turn it off like this:
At the top of the feed, click and hold the picture of the user profile whose history you want to disable.
Select "Block Story (username)."
To unlock the story that you previously blocked, repeat the same steps and select the item "Unblock (username)."
The stories you have blocked will appear at the end of the line at the top of the feed, and will not have a bright ring around them when they are updated. Locked stories will not automatically be displayed when you view stories.
Need more followers? Don't we all. Learn How to Get 1k Instagram Followers in 5 Minutes.