There is no more important element to a successful webpage than consistent, brand-affirming visuals and it all starts with the color scheme used in the site. Color communicates much about a brand and the types of visitors/customers it wants to attract. It can also make or break even the best-designed sites.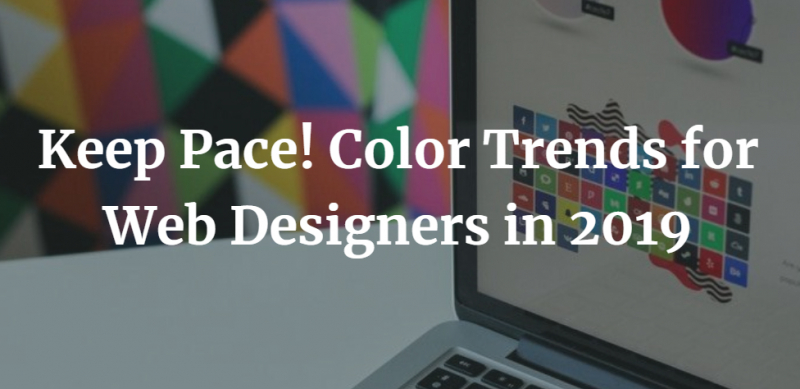 Color can be used to communicate a variety of emotions and sentiments, but is can also be used to direct attention in specific directions and accentuate ideas. If the site isn't visually appealing to your ideal avatar, the only number that is going to increase is your bounce rate.
With that in mind, let's take a look at several current trends and how various color schemes are used to effectively attract site visitors and convey an accurate brand message.
Color Theory and Web Design
In simplest terms, color theory is the study of the application of color. In web design terms, color is assigned based on spectrum values, either in RGB or HEX formats. RGB breaks up colors in the visual spectrum into 256 pieces each. The degree of gradient in each primary color category (red, green, and blue) depends on the values assigned to a specific pixel. A fully white pixel, for example, would have  a value of 255,255,255 RGB.
Hex values are similarly assigned but account for all gradients in a single piece of code. #000000 equals black while a value of #FFFFFF equals white. Some of the considerations within color theory that web designers use to determine proper branding include:
Complementation – how colors look together
Temperature – how "cool" or "warm" a color scheme looks
Contrast – how easy on the eyes a page is with a specific color scheme
Hue – how one color compares to another
Vibrancy – how color elicits various emotional responses or communicates concepts
Tint and Shade – the amount of white or black added to color to augment its appearance
Lightness – how bright a color appears compared to white
Saturation – the intensity of color
Now let's have a look at how some of these elements are applied in web design:
Red Gradients
Red has always been a color associated with authority. Just ask Coca-Cola. Theirs is one of the most recognized brands in the world and has been consistently exhausted with red almost since the brand's inception.
An example of a well-balanced red gradient color scheme is Pantone's Shimmering Sunset. Even with splashes of blue, the reds stand out creating a feeling of comfort and warmth. Sites that wish to convey sentiments like welcome, contentment, and serenity should choose this kind of color scheme or one similar.
Color Agreement
Pantone's Sympatico color scheme is designed to convey diversity, particularly in complexion. For sites that want to attract a diverse audience and promote concepts like balance and equality should consider a color scheme like this one. It can also be used to communicate broad, far-reaching appeal.
Mosaic-Style Color Schemes
A more mosaic layout uses colors throughout the visual spectrum to cerate different effects. It is easy to make pages look too busy or disjointed with the wrong balance of color, however, so the types of colors used is important. Pantone's Trippy color scheme does a good job of adding splashes of contrasting colors to a page while maintaining consistency in all other areas of color theory. There are myriad uses for this kind of color scheme and it is one of the most easy to customize.
These are just three of the types of color schemes that are growing in popularity in 2019. It is highly recommended that you work with a design consultant who can help bring out the best elements of your brand message through the appropriate use of color.
AUTHOR BIO: Jennifer Lockman graduated from UCLA majoring in Journalism. Now she works at this essay writer service as an writer and editor. Her  expertise includes general education, e-learning, business, writing, and lifestyle.