Blogging, it is said is the best way to connect with your target audience. Blogs are quite different from articles. Blogs allow you to express your own views and it is also an informal medium to let people know what your thoughts are. However, the tone of the blog will essentially depend on the topic you are dealing with.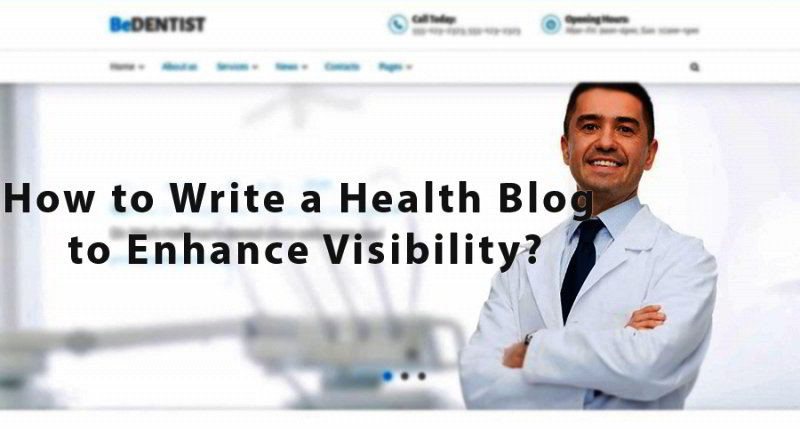 Here, we will focus mainly on health news blogging and how you can make your blog readable. In other words, with a little effort you can enhance the visibility of your blog on the virtual world. So, let us delve deeper into these so-called guidelines or tips.
Identify your audience
Since, it is a health news blog you are writing, find out your primary audience. Is it for the patients, the doctors, or the general people?Remember, being news-centric, you ought to provide information thatis current and most importantly, authentic. Why is this important? This is one of the crucial parts of starting the blog because depending on the level of knowledge possessed by your readers, it becomes easy to plan the content. For instance, if it is for the doctors that you are writing, you don't have to deal with the basic level knowledge. It is assumed that they are already aware of it. As such, you must plan the content keeping in mind the audience.
Include trends in content
Regardless of your target audience, it is essential that you mention about the trends in the forthcoming months or the current year. In order that you add accurate information, you must do a lot of research and be well versed yourself. Unless you are thorough with the subject, you will not be able to convey your thoughts freely. An experienced reader has the capacity to understand whether a concept has been understood and written or has just been written down without understanding.
Share facts of the medical condition
Writing a health news blog means that you must share facts with the readers. To enhance reader experience, you can support the write up with facts that you have obtained from authority websites, websites that have the reputation of furnishing accurate details about any health condition. It is best to make a separate section of FAQs. Include in the FAQs, the questions that are usually asked pertaining to the medical news or condition you are writing about.
Screencasts are effective
Instead of making your blog just text based, you can make it a bit exciting. Adding screencast can give an official feel about the news blog. What is a screencast? In the blog that you are writing, if there is any section that requires you to show your readers how a procedure can be perfected, a screencast is perhaps your best bet. For instance, if you are writing about knee replacement and you want to demonstrate to your readers, the physiotherapy exercises that follow every knee replacement surgery, you can offer a visual representation of the same in the screencast, which is accompanies by narration.
Deal with one ideal at a time
This theory is applicable for all types of blogs and not just health news blog. As a blogger, it is understood that you will post regular blogs but it is always better to deal with a single topic for one blog post. Including more than one concept or topic will only lead to unnecessary cluttering, which will make it uninteresting for the readers too. In other words, readers will assume that you don't have direction and clarity about the topic.
Last but not the least, scan through your blog post at least twice or thrice to avoid any typo, conceptual, or grammatical errors.