If you are someone who likes reading consumer reviews before you buy something or finding out about new products that might be useful to you, then you probably know just how valuable sites like these are. Sites that can tell other people the pros and cons of a product or which compare different products and tell readers which may be best for them are hugely popular and can make their owners money and earn them popularity.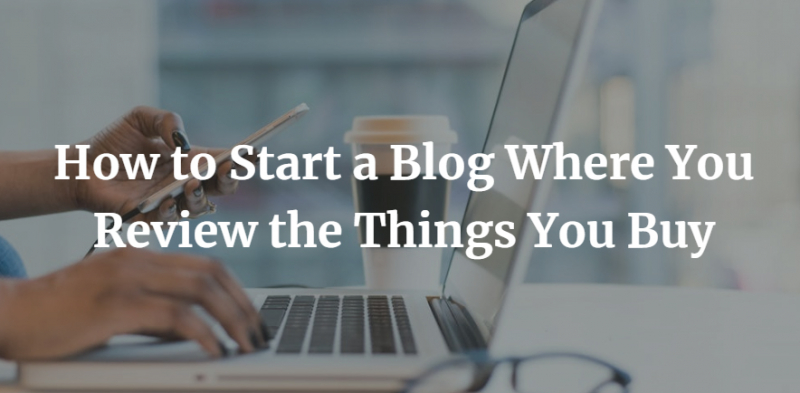 If you have been considering starting a blog of your own in this kind of area, whether you want to do something specialist like a power tool or beauty product review site, or simply do reviews of the general things you buy, then you'll need to know how to create a new blog and market it. Here is a simple walkthrough of what you will need to do.
Get a Domain and Hosting
Your first step is to choose a web host and a domain name. While you can host your site for free on something like Blogger or WordPress, this option is designed more for personal blogs, and if you want to monetize your blog with things like affiliate marketing links or ads (which most review blog owners do), then you will want your own domain. Hosting is fairly inexpensive these days, as are domain names, so this isn't a huge start-up cost, but you should still shop around to make sure you get a deal that suits you.
Choose a Template and Build Your Blog
Your web hosting company may provide a site builder that you could choose to use, but by far the most common approach to starting a blog is to use WordPress to do the site design and the back end content management. You can build your site using one of the vast array of site themes available for WordPress, many of which are free, and then customize it to look the way you want with your own branding. Do spend some time testing out different templates before you settle on one to use, as they all offer different styles and you need to find one that matches your review site's needs.
Start Publishing and Promoting Your Content!
Now you have got your hosting and built your site, the only thing left to do is write those reviews (or make videos, however you want to do it) and get them out there! Make your content as useful and interesting as you can, as this is really what will make or break your site. Then, you should be promoting that content where you can, so it is a very good idea to create a Twitter, Instagram and Facebook account for your new blog, and start building up followers to share your content to as you write more reviews.
Once you have your blog set up, you can learn more advanced things like SEO, but the actual process of getting a new review blog live really is as simple as it sounds here!