In 2015, 82% of writers said the best thing about a freelance writing business is that they could work where and when they wanted to, but 43% of them reported the need to look for new jobs daily, and the majority of writers conduct their business on a part-time basis only. (Source)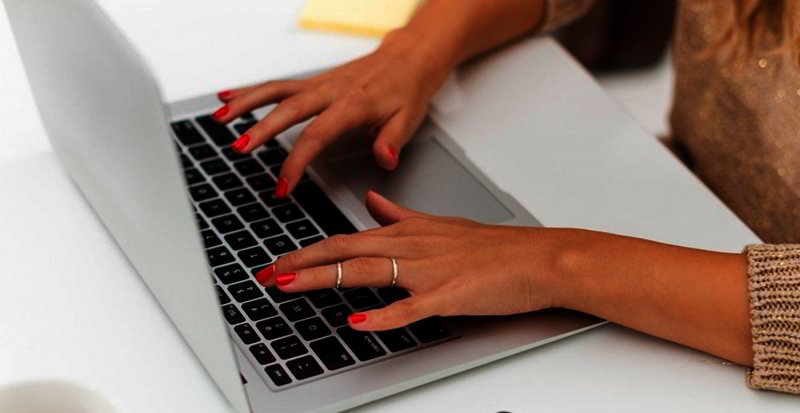 If you're keen on setting up a freelance business do it while you're still earning at a full-time job. This will give you more moving room and opportunities to procuring the kind of jobs you want. In addition, arming yourself with a carefully thought out strategy, will give you the edge over other writers vying for online work.
This article will point you in the right direction…
Pick a niche & category
When you first start out with a remote freelance writing business, and you need to make a living from it immediately, you may need to write about all topics, because you can't exactly be fussy.
But if you're setting up your freelance writing business on the side while you keep your day job, then maybe you can afford to be a little fussier, and it's recommended that you write about one niche only, right from the get-go.
Why? Because when you specialize in one niche, you'll get better paying clients who understand your value.
Examples of niches:
Business
Fashion
Entertainment
Beauty
Lifestyle
Relationships
Health
Then you need to decide what kind of writing you want to produce. It could be:
Product descriptions
Copywriting for sales pages
Blogging
Ebooks
Technical writing
Ghostwriting
Who's your audience?
The niche and type of writing you decide on will dictate your target audience. Knowing your target audience, will help you find the right kind of clients.
For instance, you would not advertise about your freelance writing business on a natural health website if you only write about business related topics.
Knowing your own target audience is vital, but you'll also need to familiarize yourself with target audience research, because when you write for clients, you'll need to write for their target audience too.
To be an exceptional writer, these are some things you'll need to know about the audiences you write for:
Where do they live? This impacts the spelling and slang, etc. you can use in your writing.
How old are they? If your target audience is 18 – 25 years old, your writing should be different to an audience who are 40 – 50 years old.
What are the things they care about? What do they need? What do they struggle with? It is this information specifically, that you need to write awesome content, so that your readers can relate to what you're saying.
Start a website
If you start a remote freelance writing business, you need your own website and blog, for multiple reasons:
By adding regular content, your site will attract more traffic = more freelance writing clients.
By blogging regularly, your website acts as a portfolio all on it's own (depending on the categories of writing you choose to specialize in, that is).
Send prospective clients to your site when you submit proposals for work.
You'll be able to market your services better, by having somewhere to point traffic to.
If you're keen on a website that has multiple uses, use a portfolio template theme. Select one that allows a blog too, and make sure the website theme has been developed to be SEO friendly.
Setting up your portfolio in combination with a blog will allow you to use your website as one central point from which to conduct your entire business.
Work out your pricing
Your initial pricing will depend on your current skill and experience. Even so, starting a remote freelance writing business may require your prices to be low at first.
To enter into the online world, you may need to get the process going first learn the ins and outs of being a freelancer. Then, proceed to freelance sites like Guru or Upwork. These sites usually consist of clients who are on the prowl for cheap writers and don't usually award work to the more expensive writers.
So as a newbie, to get jobs you may need to set ridiculously low prices to get the business, so that you can start building testimonials.
The more experience you gain, and the more good testimonials prospective clients see, the more you can start charging.
Alternatively, if your next dinner doesn't depend on writing jobs, you may like to skip to promoting your services, but this will take some time to build on and you may not get jobs fast.
How much should you charge? Well, if you use freelance sites like Guru and Upwork, where competition is fierce, you can look at charging about $15 for 500 words or so, as an entry point.
It's a good idea to keep your pricing flexible: for instance, for a client who wants bulk work, drop the price a little. Your price for writing a book should vary from the price of writing a blog post. Pricing should be set for what type of work you provide, and how much of it to one client.
Tools for efficiency
Most small business owners feel the pressure of needing to perform their core duties – for you this is writing – and other necessary stuff, like billing, managing deadlines and marketing.
In fact, most small businesses crumble within the first five years because of a lack of general business skills.
So when setting up a remote freelance writing business, it's good to plan what tools will make your life easier, and your services more effective, as well as those that will save you time.
Some ideas:
Google Calendar: With the free version of Google Calendar, schedule events, invite guests and view your team's calendars. Sync your calendar with your mobile device.
Skype: Essential for remote workers, to be able to "meet" with international clients about projects.
WorkflowMax: Developed for service businesses of 1 – 100 staff, or those who bill by the hour, this tools helps you save time and costs by managing clients, providing quotes, invoicing, getting paid, managing documents, tracking time and more. You can also integrate with other applications, which enable even more productivity.

Trello: easily manage orders with the use of "boards" and cards. Boards are equivalent to a project, and the cards in it are used for tasks:

Evernote: In it's simplest form, use Evernote as a synchronized notebook.
Promoting your services
Sourcing clients depends on the niche and category of writing you decide on, as well as your experience and skill:
The most powerful form of advertising is by word of mouth, but you'll only get this when you provide great service and when your work is sufficiently pleasing to clients.
Your own blog posts can be used as an excellent marketing tool. Every time you publish a blog post, make sure to tell the world. Distribute the post by uploading the link to social media.
Submit articles as a guest writer, to other blogs in the same niche. They usually allow you to link back to your website. This is one of the best methods of getting word out there, that there's a new writer on the block. It's also good for your website's SEO.
Apply for freelance writing jobs on sites like Upwork, PeoplePerHour and Guru.
Conclusion
Starting any business is no walk in the park. A successful remote freelance writing business is no different.
Research shows that most small businesses fail within five years due to lack of management and business skills, so strategizing and having a plan gives you far greater chances of success.