When building a website, the first things most people focus on include the home page, the contact form, product or service descriptions, and the portfolio or features, which may vary depending on the type of website and your business. One page that is often overlooked by business owners is the About Us page. Being a powerful means of trust building and brand credibility if used properly, it certainly deserves your special attention.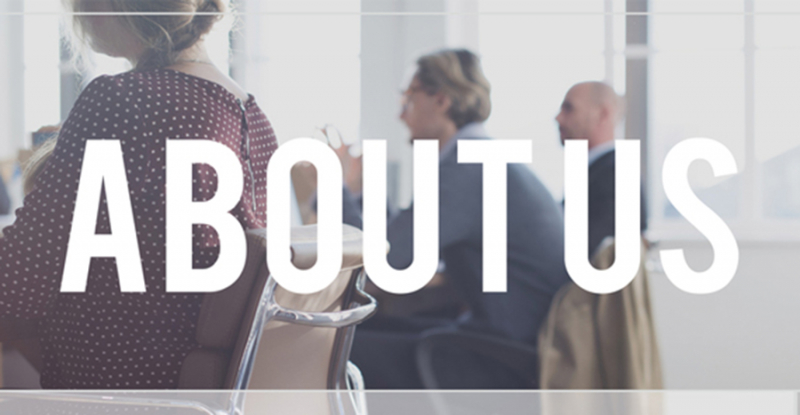 Having built hundreds of websites, we at Eastern Peak know how important it is for you to establish an effective online presence. Thus, we want to share our insights and best practices with regards to building a great About Us page.
Why do you need an About Us page?
Think of the last time you visited a company's or product's website. Were you ready to hit the "Contact" or "Buy" button right after browsing through its service descriptions, portfolio, or product features? Probably not. In order to make the decision to engage with a company, you need to get to know the people behind it. That is where the About Us page usually comes into play.
The About Us (or simply About) page is a vital element of almost any type of website, be it a personal blog, an agency website, an online portfolio of an individual professional, product website, or an online marketplace. By providing comprehensive information about the business itself, its history and team, it helps you win trust and build credibility with your online audience.
A good About Us page design can break the ice and establish a personal connection with your website's visitors, helping you convert them into loyal customers. Yet, not all About Us pages are equally efficient. There are some aspects to consider even if you are using a portfolio WordPress theme.
What makes a great About Us page?
Content – The content on the About Us page should first of all tell your story. By describing your vision, principles, and philosophy, you help the audience better understand the purpose of your business.
Multimedia – The content should not be limited to the text only. Audio, video, graphics, images, and animations help you complete the story and engage your audience, creating meaningful connections. For better results, we recommend using the combinations of different media formats.
UX – The overall user experience is also important when it comes to the About Us page design. First of all, make sure that it is easy to navigate to the page. Interactive or personalized elements can enrich the page's UX and increase conversion.
The best About Us pages: Key elements and examples to consider
When crafting your own About Us page, it's better to search for some inspiration first. By analyzing hundreds of business websites, we can conclude that there are several components that are crucial to any company page. The following examples of an About Us page demonstrate different ways to implement them.
Company Vision and Philosophy. Asana, a popular project management and task tracking tool, has a very clear mission statement. Its Company page includes a very detailed description of How and Why the company was founded.
Company Timeline. The About Us page at Moz.com, a leading marketing analytics software provider allows you to take a detailed tour of the company's history. Represented in the form of an infographic, this information is appealing and easy to understand.
Note: The Origin page at Wealthfront.com is another example of creative storytelling: It blends the purpose of the company and its history in an engaging and simple manner.
Team Member Profiles. Stripe, one of the major online and mobile payments provider, uses a creative and interactive way to introduce its team.
Note: An online design tool, Canva, has found a simple yet powerful way to blend the company's timeline and the team.
Social Proof. By including clients' profiles, references, awards, or list of investors, you add credibility to your About Us page. Any figures that can add significance to your story or prove some of its points should be used as well. For example, Facebook has a list of some telling platform stats.
Call to Action. As with any other page on your website, the About Us page should not only provide some information, but also rouse the visitors to action, be it a contact form, link to other pages, or email subscription. Twitter's page, for example, features an offer to "Join Now" at the bottom of the page.
Note: The Call to Action should be targeted at a certain type of user. Many companies seem to think that the page will be visited primarily by the employee candidates and includes a "Join the Team" type of CTA. In this case you can use A/B testing to find out which option works best for your business.
The listed elements prove to be fundamental for any About Us page, regardless of the type of business you are in. We can see many successful companies following this framework.
How to win trust: Pro tips for building a powerful About Us page
While each of the above listed examples are really great, how do you know your About Us page will turn out just as good? There is no way to be 100% sure. However, there are many things you can do to improve your outcome. So, here are some pro tips and best practices to follow:
Make sure your About Us page is consistent with the rest of the website and follows the company's branding style.
Prioritize performance: Heavy graphics can slow down how fast the page loads and can result in a higher churn.
Use facts and figures to support and add credibility to your statements.
Structure the content and visuals properly to make the page easier to read and easily scannable.
Use real photos, not stock images.
Just like every business is unique, every About Us page should reflect the brand identity and your own personal style above all. Regardless of the design and approach you choose, make sure to stay true to yourself and your customers. By pretending to be someone you're not, you put your brand at risk of losing credibility.
If you are looking to redesign your website, then finding a good technology provider proves to be critical in the long term. We at Eastern Peak provide custom solutions in web design and development to startups and Fortune 500 businesses all over the world. To receive a personal consultation from our web designers on how to create an effective online presence and powerful brand image, get in touch with us now.
When it comes to creating a successful online store, having an engaging and visually stunning website is crucial. With Vendy Pro multipurpose Shopify theme, you can elevate your eСommerce business to new heights. This dynamic theme offers a range of customizable features and layouts, allowing you to craft an exceptional 'About Us' page that captures your brand's essence.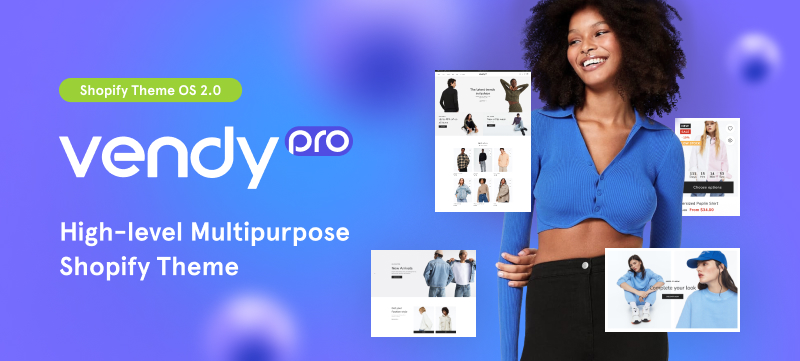 Vendy Pro's responsive design ensures that your website looks impeccable on any device, guaranteeing a seamless user experience for your customers. With its versatile layout options, you can tailor your 'About Us' page to reflect your unique story and values. Showcase your brand's journey, mission, and team members with ease, using Vendy Pro's intuitive customization tools.
Remember, your About page is an opportunity to tell your brand's story and connect with your audience on a personal level. Make sure it reflects your brand's values and resonates with your target audience. Use Vendy Pro and its amazing features to promote your business.