Thanks to the availability of free website templates, WYSIWYG editors, and cloud service providers, it's easier than ever for business owners, artists, and bloggers to create their own websites. With a decent business plan and enough cash or resources to scale, you could easily turn your site into a profitable venture. But unfortunately, websites can be vulnerable. All it takes is one major hack or data breach to jeopardize your operations, and bring your stream of revenue to a halt.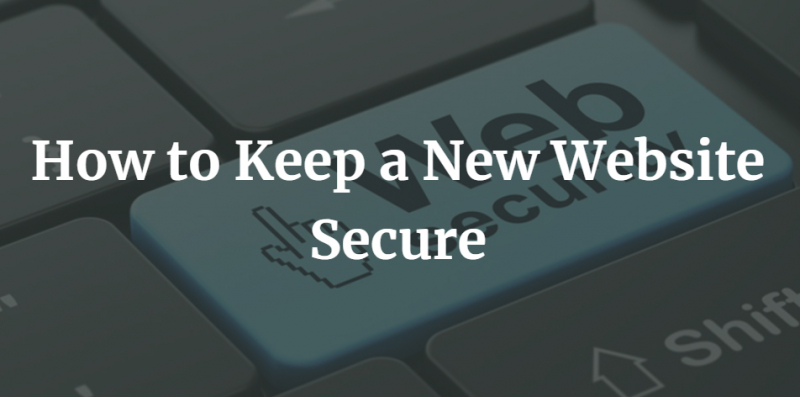 So what can you do to keep your new website secure?
How to Improve Security for a New Website
These strategies can help you greatly increase the security and integrity of your website:
Use the right hosting provider.
Unless you're hosting your website on your own, you're going to be relying on a professional hosting provider to keep your website up and running. However, a bad hosting provider, or one with limited resources, will be unable to give your site the security it needs to remain adequately defended. Do your research and choose a hosting provider with a long track record of success, few (if any) security incidents, and built-in features that can keep your website more secure.
Integrate additional protection.
Sometimes, cloud hosting providers aren't enough to keep your website safe. You may still be vulnerable to DDoS attacks and automated bot attacks, along with dozens of other cyberthreats. Consider implementing a cloud native security solution for web apps running on AWS or similar cloud solutions. These services tend to be inexpensive, and can integrate with most major hosting and cloud service providers.
Keep your site updated.
This is an absolute must. No matter what combination of services you're using for your website, it's vital that you keep everything up-to-date. Software, hardware, and plugin developers are constantly scouting for new threats and preparing defenses against them. When a new update rolls out, it probably includes at least one patch designed to repair a security vulnerability. Ignoring these updates means you'll remain vulnerable indefinitely, while installing them right away will keep you that much safer.
Keep strong passwords and change them often.
You'll need to create an account to manage your website; if anyone gets access to those login credentials, they could gain full control over your site. It's therefore in your best interest to choose a strong password, keep that password protected, and change it on a regular basis.
Be careful when creating accounts or granting access.
You'll also want to be mindful when creating a new user account, or when granting access or giving permissions to your website. Make sure you're only giving access to people you trust, and educate them on best practices for website security. Only grant access as necessary (i.e., don't allow someone access to your full site if they only need to access a specific section), and never, under any circumstances, give out your username and password to anyone.
Be aware of scams and schemes.
While direct attacks, hacks, and breaches are possible, the majority of website security problems arise when an administrator or important user falls for a common scam or trick. Sometimes, a hacker will masquerade as a web service provider to lure you into providing your login credentials. Other times, you may be tricked into downloading a problematic file that embeds itself in your website's infrastructure. The more aware you are of these scams, the easier they'll be to avoid.
Get an SSL certificate.
An SSL certificate will make your site more secure, providing a layer of encryption between point A (your web server) and point B (a user's browser). SSL certificates will protect your site from most man-in-the-middle (MITM) attacks, which deliberately target information as it's being exchanged between these two points. Thankfully, this upgrade is relatively inexpensive and easy to integrate, so there's no reason not to use it.
Make automatic backups.
Just in case your website is the victim of a hack or a breach, it's important to make regular backups of your site, preferably at automatic intervals. That way, if your website is compromised, you can wipe things clean and start from scratch, restoring your website to a recent version.
Keep Learning
Information is your best weapon against a potential threat to your website. Being aware of security flaws in your add-ons and plugins, and of potential schemes and hacking attempts, will allow you to take the proactive measures necessary to avoid them. No site is unhackable, and no amount of protection will keep your site 100 percent secure. However, even these basic steps can dramatically improve the security of your new website.