The eCommerce market has seen remarkable growth in the past ten years. Data reveals that the global eCommerce market size, which was valued at $9.09 trillion in 2019, is predicted to grow at a compound annual growth rate of 14.7% from 2020 to 2027.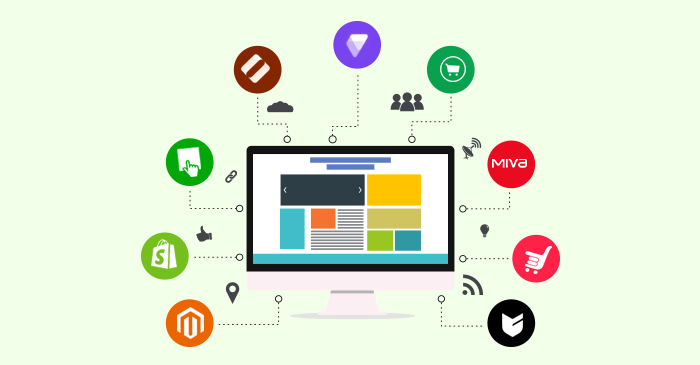 Many factors have contributed to it. The most crucial being the growth of smartphone users. From approx. 35 percent of total eCommerce sales in 2017, mobile shopping has now reached 54 percent of the total eCommerce sales. Factors like ease of shopping, convenience, and easy payments have led to this incredible growth in eCommerce sales.
For capitalizing on this growing opportunity, every business must have an online presence. You can do it by developing your website or by hiring professionals. Hiring a reliable eCommerce Agency is a better option as it will save your time and energy. They can help you to set up a good eCommerce website. Some of the features you should have on your website are listed below.
Product Search
Your customers or clients can only reach out to you if they can find you easily on the search engines. An eCommerce platform that has comprehensive SEO features enables your website to rank high in search engines. You can use their domain name, put up a blog or allow customers to leave their reviews.
An SEO-friendly eCommerce platform will help you drive customers to your website. Image-based product search is a revolutionizing feature in eCommerce. Clothing and retail businesses can benefit a lot from the visual search as it will take the shoppers directly to your website or app.
Mobile Friendly
According to a report from Hitwise, nearly 60 percent of searches happen on mobile. Hence, you can't ignore these business prospects. Just think this way, even if half of the searches turn into a final purchase, it's worth making the efforts. So, you need to ensure that the platform you choose is accessible through smartphones. An expert eCommerce Agency can ensure it is compatible with both Android and iOS mobile phones.
Security features
It is perhaps the most crucial feature for any website. Data shows that 60 percent of businesses shut down within six months with the impact of a security attack. Hence, you will have to protect your website from hackers to safeguard your customer's data and maintain your business integrity.
Always go for a platform that has a robust security system. It should support HTTP or SLL to prevent hackers from tampering with the information. The platform must comply with the PCI-DSS (Payment Card Industry Data Security Standard) to ensure a secure payment system. One more feature that will help secure your website is Google Captcha, so you need to look if your platform has this feature or not.
Day-to-Day Management
The success of your website is largely determined by how you manage your day-to-day operations. This can include order management, tracking orders, dashboard navigation, and product creation. Therefore, it's essential to choose a platform that helps you manage all these activities efficiently.
You should be able to use it easily without any struggles. It should have customization features and tools to offer you enough flexibility. A platform should reduce your workload and make it less taxing.
Analytics
Online marketing is a continually changing sphere where you need to keep a tab of what's working and what's not. It is only possible through statistics and data related to your sales, clicks on the website, time spent, turnout percentage, payment options, and more.
All these parameters will help you understand your business better and make any changes to improve it. It can give you insights into where you need to spend to attract more consumers. So, it's a crucial feature to look at in any eCommerce platform.
Price
Whether you're a small business or an already established one, going online has its costs. So, you need to know what you'll be spending and how much you can spend. Whichever platform you choose, it will have a monthly fee or charge.
The costs may, however, vary depending on the type; Self-hosted or hosted. You should also consider the processing fees. To select the best platform, you need to spend some time weighing the options at hand. The best things are not always cheap and cheap things are not always the worst. So, choose wisely.
Technical support
There will be many features on your platform that are difficult for you to understand. On such occasions, you will require technical support to help you out and provide solutions.
When you choose a platform, make sure that it has 24*7 assistance. Ask how long they would take to respond. What channels can you use to reach out to them, e.g., email, chat, phone? Besides, you need to check if they offer training and support for the setup process.
An eCommerce platform can help your business reach new heights. You have to make sure that the platform you chose covers all your business components and provides you the right tools to steer your business growth. It should create a balance between your business as well your customer's needs. Make sure you are getting the benefits of the features you are paying for.