Bill Gates once said, "If your business is not on the internet, then your business will be out of business". In a world driven by the power of the internet, creating a strong online presence is not just important, it's indispensable. Whatever be your industry or the size of your business, you need to have a credible online presence. Let's take a look at a few guiding principles that can help you to build a strong online presence for your business.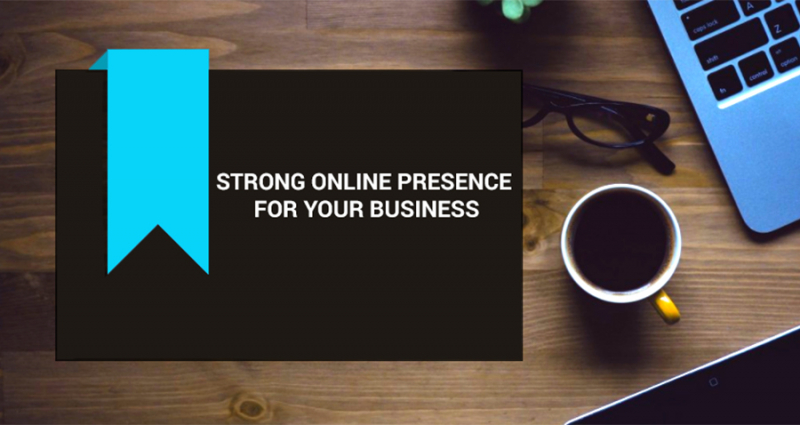 Understanding the building blocks of online presence
A building is only as strong as its foundation. If you want to maximize the benefits of your online presence, you will have to base it on a strong foundation. The foundation for the online presence of your business depends on five main components:
Website
Mobile App
Search Engine Optimization
Content Marketing
Social Media
Create your business website
A website is the first requirement of creating an online presence for your business. You can have an extremely basic website, but it must provide the fundamental information required by your customers. Even if you don't have a huge budget for the website, you can set up a basic one easily by using a free blogging application like WordPress.
Reach out with a mobile app
When you want to maximize your online reach, a mobile app is a perfect option. Today most people reach out for their smartphones while searching for anything, be it information, consumer products, or services. Now, won't it help your business if people can easily access your products or services through a user-friendly mobile app? There are several online app builders that can help even a non-tech business owner to build a mobile app effortlessly.
Make a Search Engine Optimization (SEO) strategy
Having a website is not enough. You have to make sure that it can be found by the search engines. That is why you need a solid SEO strategy framed by some sound and renowned organisation such as Submitcore.com. If your website or web page does not appear on the first page results of major search engines, you are less likely to receive traffic. But proper application of SEO techniques can turn the tide in your favor.
Win them with content marketing
It's not for nothing that content is called the king. Valuable content can help to build your brand and establish your company's presence among the targeted consumers. The world of content marketing is no longer restricted to blogs. You can create podcasts, publish videos, and even include video games in your content marketing strategy. Just be sure that your content must be valuable.
Take advantage of social media
No one can ignore the fact that we live in the age of social media. It is one of the primary means of sharing content today. So, it makes sense to make the online presence of business felt on the social media. Sites like Facebook, Instagram, and Twitter are great ways to build engagement and spread awareness about your business. You need to create a community, be accessible, and be social to draw optimum benefit for your business.